AmRelieve SootheSocks - Neuropathy Compression
Have you ever had swollen feet? You must find that uncomfortable, right? But fear not anymore! using the Neuropathy Compression Ausnew AmRelieve SootheSocks. These socks also aid in reducing heel and arch discomfort as well as pain from plantar fasciitis. It's soothing, isn't it? Buy today!
The Ausnew SootheSocks are tighter at the bottom than they are on top, which gently pushes the blood from the bottom of your foot up the top.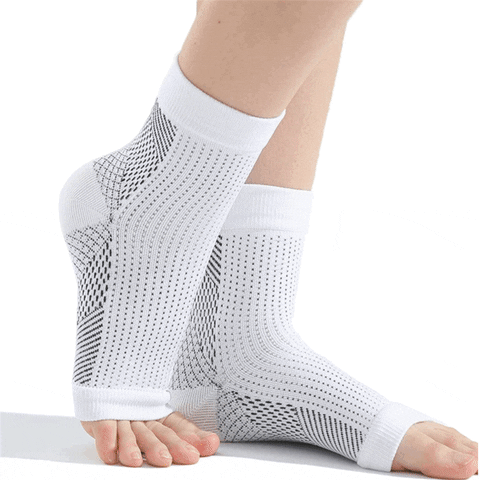 If your legs or feet are even just a bit swollen, you owe it to yourself to try SootheSocks.

✔️ Reduce Swelling and Inflammation
✔️

 

Relieves Heel and Arch Pain from Plantar Fasciitis
✔️

 

Increased foot and ankle stability to decrease the chances of injury
✔️

 

Durable Fabric with 4-Way Compressions
✔️

 

Made with high-performance material to last longer
✔️

 

Lightweight, Breathable Fabric

 FREE & FAST DELIVERY | 2-7 Business Days Australia Wide
---
Customers Also Bought