Self Heating Magnetic Neck Wrap
Sale price
$35.00
Regular price
$58.00
It's a headache to suffer from significant neck pain caused by arthritis or minor injuries. You have the impression that you are carrying the entire world on your shoulders. You won't have to worry about that with the Ausnew Self Heating Magnetic Neck Wrap, because it's designed to ease muscle discomfort while also improving blood circulation.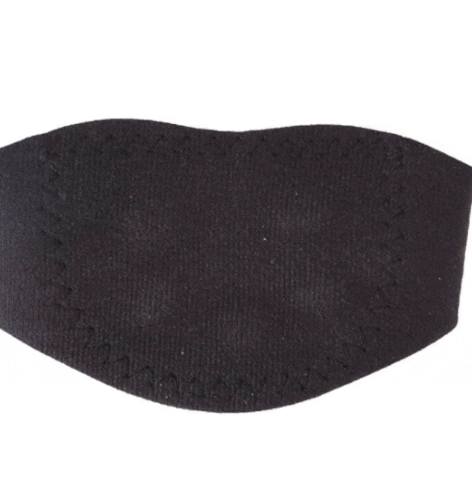 This Ausnew self-heating tourmaline and magnetic brace is specially designed to effectively maintain the cervical spine in a normal position.
The self-heating tourmaline material will generate infrared heat in 15-30 minutes to ease your neck pain or discomfort. 

The brace will provide relief in pain from Whiplash, Herniated Disc, Meningitis, Osteomyelitis, fibromyalgia, and polymyalgia rheumatica.

✔️ Improve the blood circulation of the neck and shoulder area.
✔️ Increases healing process
✔️ Suitable for minor injuries, sprains, twists caused by sports or arthritis
✔️ Improves the blood circulation
✔️ Helps relax muscles and prevents spasms
✔️ Very Comfortable to wear
✔️ Suitable for both Men and Women (Unisex)
✔️ Tourmaline and Magnetic Therapy
✔️ Suitable to fit the most.

Approximate size:
49x9.5cm

Colour:
Black
Package Includes:
1 PC - SELF-HEATING MAGNETIC NECK SUPPORT BRACE

IMPORTANT INFORMATION:

✔️ Information provided in this advertisement is not intended or implied to be a substitute for professional medical advice

✔️ The product in the listing may provide you relief but may not cure your medical condition. You should call your Healthcare Provider immediately if you think that it is a medical emergency

✔️ It is always advisable to seek the advice of your physician or expert health practitioner before starting any new treatment/product

✔️ Not suitable for children and pregnant women

 FREE & FAST DELIVERY | 2-7 Business Days Australia Wide
---
Customers Also Bought