Turner Drive Able Assist
Sale price
$2,835.00
Regular price
$4,725.00
Here is one of the safest and simplest ways to assist with transfer assistance! The Ausnew Turner Drive Assist allows for secure and hassle-free transfers.
The Ausnew Turner Drive Able Assist Patient Transfer Aid delivers a complex free and secure solution for a caretaker requiring to transfer a patient.
Although very manoueverable and light to use, it is also designed to be strong and robust - with a narrow width which enables carers to transfer the user through standard doorways with ease.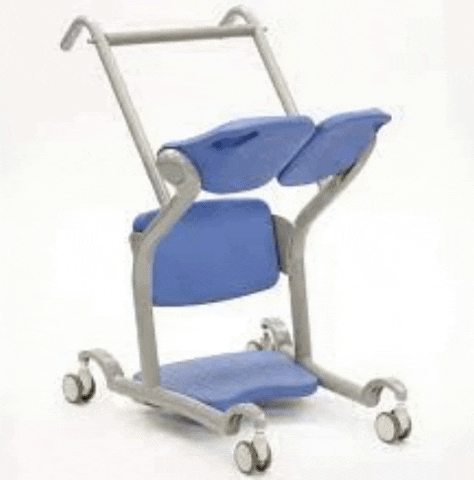 The Able Assist lift able patient turner's features and benefits include:

✔️ The user can have their legs supported by the knee brace and hold on to the horizontal bar in front of them

✔️ The 4 wheels, 2 of which have breaks, enable this aid to be maneuvered easily from room to room The narrow width of this Aid enables the Carer to maneuver easily through standard doorways

✔️ The Able Assist can be wheeled directly up to a toilet, with wheels positioned on either side of the toilet offering the User more dignity to sit down

✔️ The Able Assist enables Users to participate in transfers improving muscle tone and is ideal for transferring Users from room to room

✔️ The Able Assist is ideal for those users who can raise from a seated position to a standing position


Features:
Length: 86cm (34")
Height: 97cm (38")
Width: 61cm (24")
Handle Height (from Base): 85cm (33")
Weight Capacity: 185kg (29st)

 FREE & FAST DELIVERY | 2-7 Business Days Australia Wide