Up & Easy Seat Assist
Sale price
$165.00
Regular price
$300.00
Having problems getting up from the chair? Is your love one struggling taking a seat. This one is for you! The easy seat assist also comes with a comfortable seat cushion for a relaxing feeling.

The Ausnew Up & Easy Seat Assist is perfect for those who lack mobility, suffer from loss of balance, or are recovering from surgery. 
The Ausnew Up & Easy Seat Assist is the non-electric portable lifting seat that will ease you into your seat and help you up – gently and safely.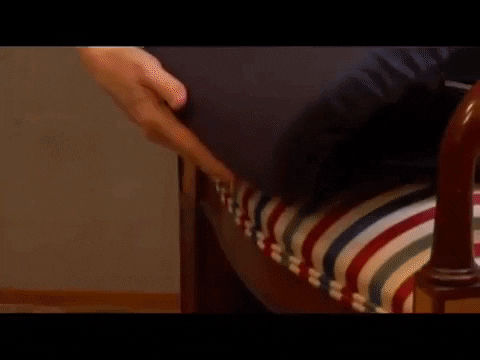 As you begin to stand, the Seat Assist supports up to 70% of your body weight, as needed with a Weight capacity of up to 135kg
Seat Assist requires no electricity to operate, and so is convenient to take everywhere you go.
FEATURES & BENEFITS
✔️ Safe

The flexible seat curves to a flat surface that lifts you up on a level plane. This patented LeveLiftT design provides for a safe lift up, with no forward dumping motion.
✔️ Durable
The injection-molded base is made of durable polycarbonate and covered with a non-slip material that prevents shifting on fabric seating surfaces.
✔️ Washable
The marine blue fabric cover is made of 100% polyester and is machine washable in cold water.
✔️ Easy Care

The foam cushion has a water-resistant coating that can be wiped down with mild soap and water
✔️ Self-Powered
A hydro-pneumatic gas spring serves as the lifting mechanism, releasing automatically when you begin to stand. No battery or electricity is required.
✔️ Portable

When the lifting mechanism is disengaged, the lifting seat folds flat for easy transport. 
✔️ Easy to Use
To get up you simply lean forward to stand and the lifting mechanism automatically releases to provide assistance - lifting as needed, up to 70% of your body weight.


| | |
| --- | --- |
| Item Dimensions | 10 x 43 x 48cm |
 FREE & FAST DELIVERY | 2-7 Business Days Australia Wide
---
Customers Also Bought