Complete Sleeprrr Traditional - Deluxe Foam Pillow - Firmer Version
Sale price
$135.00
Regular price
$193.00
Do you want a neck support that goes above and beyond what your neck deserves?Complete Sleeprrr Traditional - Deluxe Foam Pillow - Firmer Version is available at Ausnew. This Complete sleeprr is ideal for persons who suffer from severe neck pain, and it not only does that, but it also encourages side sleeping.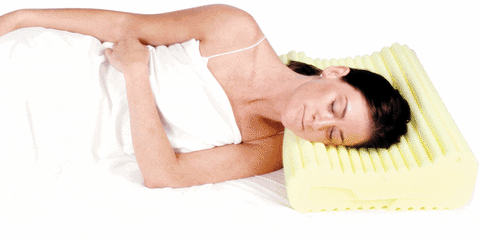 The Ausnew Luxurious pillow features removable foam inserts providing over 12 different adjustment options, so you can create the pillow to suit your desired level of comfort.
Pillows made-to-measure: Two easily removable and re-workable Traditional Foam inserts allow you to change the shape and height of the pillow to suit your comfort and postural needs.
These inserts take the risk out of your pillow being too high, too low, too hard, or too soft. It's all so simple. One size suits all!
Benefits of the Complete Sleeper Traditional Foam Pillow:
✔️ Features 'Higher' and 'Lower' pillow sides as well as contour variance for maximum support and comfort whilst side or back sleeping
✔️ The innovative design of the pillow encourages side sleeping, helping maintain open airways to ensure easy breathing and minimizing light snoring
✔️ Scalloped under-edges allow your shoulder (when side sleeping) to slip snugly under the pillow for a close-knit fit
✔️ Head and Neck cushioned for comfort and support during sleep
✔️ Designed to help alleviate and avoid neck and shoulder stress and muscle stiffness in both immediate and chronic injuries
✔️ Traditional Foam 'Noodles' in the CoreFoam surface can be removed to make for an even softer pillow surface
✔️ May assist asthma sufferers and others who require open, clear airways for comfortable breathing patterns
✔️ The Contour design helps minimize light snoring by encouraging straighter spinal alignment
✔️ Channels in CoreFoam surface combined with an open-weave inner cover enhance external air circulation for a cooler and healthier sleep
 FREE & FAST DELIVERY | 2-7 Business Days Australia Wide
---
Customers Also Bought