Drive Titan Power Chair
Sale price
$5,460.00
Regular price
$7,800.00
Do you want a motorized chair with a max speed of 10 km/h? Well! Hello and welcome to Ausnew! Drive Titan Power Chair, the chair you've always wanted, is now available from Ausnew. So no more dull rides with its rear wheels driving through any terrain.
The Ausnew front wheel drive Titan Powerchair is a comfortable and stylish option for users seeking a transportable power mobility product that's ideal for indoor and outdoor use.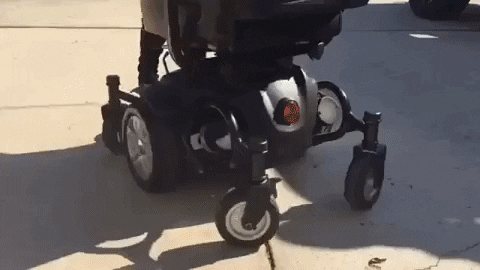 The Titan's front-wheel system positions the drive wheel forward of the user's center of gravity, making the chair extremely stable and giving it great performance over small obstacles.
The Titan is also great indoors, navigating tight, enclosed spaces with ease.

✔️ Designed for indoor and outdoor use Front-wheel drive system for optimum maneuverability
✔️ Detachable padded and adjustable armrests to suit the comfort of the user
✔️ Adjustable length controller mount
✔️ Folding backrest for easy storage and transportation
✔️ Height adjustable and reclining seat to suit comfort preferences
✔️ Swivel seat facilitates easy transfers on and off the chair
✔️ Height adjustable and removable headrest to suit user requirements
✔️ The de-clutch operation enables you to safely freewheel the chair where and when required
✔️ Padded upholstery for additional comfort and support
 FREE & FAST DELIVERY | 2-7 Business Days Australia Wide
---
Customers Also Bought