EasyFeed Maternity Pillow - Baby Breastfeeding Pillow
Sale price
$140.00
Regular price
$255.00
Do you want to give your baby the best breastfeeding position? Ausnew introduce you the EasyFeed Maternity Pillow - Baby Breastfeeding Pillow. Now have your bond with your baby even more pleasant and relaxing.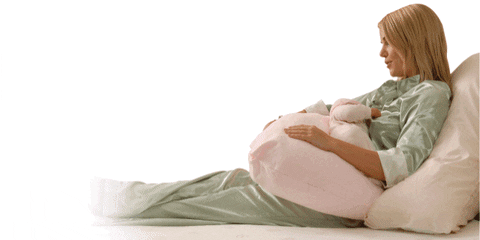 EasyFeed - Nursing & Breastfeeding Pillow - Baby feeding pillow - For both breast and bottle-fed babies

The Ausnew EasyFeed Maternity Pillow is an angled baby feeding pillow that helps the baby breathe and swallow safely, and helps alleviate tension in the mother's arms, shoulder, neck, and back allowing her to relax (a key factor in milk supply) whilst feeding her child.
Without a doubt the best nursing pillow out there for feeding your baby!
The nursing pillow helps position the baby properly while breastfeeding or bottle-feeding.
✔️ Enables mothers to relax - a key factor in milk supply for breastfeeding.
✔️ Makes feeding relaxing for both mother & baby.
✔️ Supports the baby's weight … reduces back, neck & shoulder strain.
✔️ Supports the lower back.
✔️ Reduces the risk of backache through bad posture. 
✔️ Allows mothers to rest their arms & elbows on top of the pillow.
✔️ Helps alleviate 'tension' in the mother's arms, shoulders, neck, and back.
✔️ Protects the incision of post-cesarean mothers.
✔️ Protects delicate abdominal area.
✔️ Secure wrap-around cashew shape for a custom comfortable fit.
✔️ Feed your baby comfortably with the support you need.
✔️ Compact & portable.
✔️ Simple to use.
✔️ Suitable for both breast and bottle feeding.
✔️ Adjustable to accommodate your baby's growth.
✔️ The soft outer cover is waterproof, bacteria-resistant, and easily wipes clean.
✔️ Reversible feeding wedge padded on both sides
✔️ Stretches to fit every waist size.
✔️ Secure wrap-around shape.
✔️ Adapts to all waist and chair shapes. 
 FREE & FAST DELIVERY | 2-7 Business Days Australia Wide
---
Customers Also Bought