Family Pillow - Eggfoam Topped Contour Pillow - 4 Size Options
Sale price
$123.00
Regular price
$175.00
Is your neck numb while you sleep or even after you wake up? The Ausnew Family Pillow - Eggfoam Topped Contour Pillow - 4 Size Options protects your neck from pressure pains. These pillows provide numerous advantages to the user, and they are excellent for both adults and children of all ages. So, what do you have to lose? Purchase today!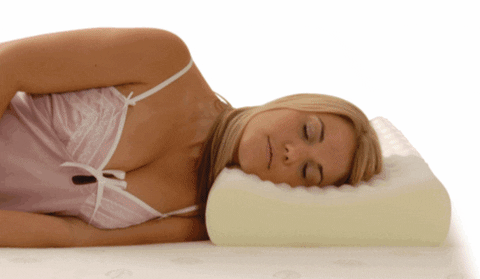 The Ausnew Family Pillow - Eggfoam topped contoured neck pillow. High-quality pillow designed for kids to adults with a preference for a lower pillow. 3 sizes to suit all physiques. High, Medium, Low, & Children's size.
Supports the neck and head, and maintains the alignment of the spine during sleep.
Benefits of Family Pillow
✔️ Non-allergenic - specially treated to inhibit the presence of allergens
✔️ Contour encourages good posture and in turn clear breathing
✔️ Pillow may help minimize or stop light snoring.
✔️ The higher and lower sides of the contour provide many comfort options.
✔️ Scalloped under-edges allow the shoulder to slip snugly under the pillow for a close-knit fit.
✔️ Designed to help alleviate and avoid neck and shoulder stress.
✔️ May assists asthma sufferers and others who require clear breathing patterns.
✔️ Comes in open-weave quality pillow slip - 'it 'breathes'.
✔️ Fits regular pillow slips.
 FREE & FAST DELIVERY | 2-7 Business Days Australia Wide
---
Customers Also Bought