FloBac - Adjustable and Breathable Mesh Back Support
Sale price
$119.00
Regular price
$237.00
Is your back aching after a long period of sitting? The FloBac - Adjustable and Breathable Mesh Back Support is brought to you by Ausnew. This back support is great for people who work for long periods of time, and it also features a unique adjustment adaptability that offers optimum comfort and support for your back. So, what do you have to lose? Purchase today!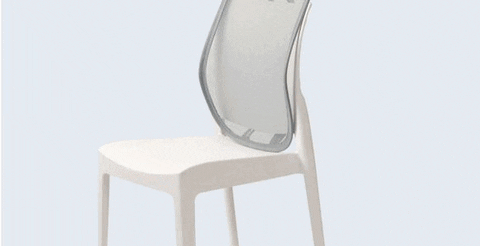 The Ausnew FloBac 'Air-Flo' Back Support is an Infinitely Adjustable Mesh Back Support, full back support featuring dynamic adjust-ability to suit all comfort and support needs.
Breathable 'no-sweat' mesh construction, the FloBac Back Support literally hugs the back for lateral and vertical support.
Special tension straps mean you can change the curvature of FloBac to suit any physical condition and body shape.
The FloBac is superbly comfortable, versatile, lightweight, and sturdy. The FloBac Back Support's unique adjustment versatility ensures optimum comfort and support for your back.
The full-sized back support gently cushions and supports the spine for a healthy natural spine alignment in superb comfort.
✔️ Adjustable straps allow you to set your comfort and support needs
✔️ Durable open-weave soft mesh cover allows FloBac to 'breathe'.
✔️ NO SWEAT! even in the hottest conditions!
✔️ Designed specifically for people with spinal pain, illness or disability
✔️ Assists in the relief of back pain
✔️ Promotes good posture and correct spinal alignment
✔️ Compensates for poor seating - less stress on your back, less fatigue.
✔️ Adjustable ties for affixing to car seats and chairs.
✔️ 3 models to suit your individual needs.
✔️ Ideal for back support at home, at the office, or in the car.
✔️ Portable and lightweight.
✔️ Contoured & adjustable.
✔️ Can be used anywhere you sit.
✔️ Sensibly priced to meet all budgets.
The FloBac Back Supports are available in 2 models to suit your individual needs:
Model 1: In adjustable mesh with 'massaging' beaded-wood seat.
Model 2: Adjustable mesh back support only.
---
Customers Also Bought