Full Lumbar Support Cushion
Do you require additional support for your spine's comfort when sitting? The Full Lumbar Support Cushion is brought to you by Ausnew. This one is dedicated to you! It's designed to make you feel comfortable and relaxed.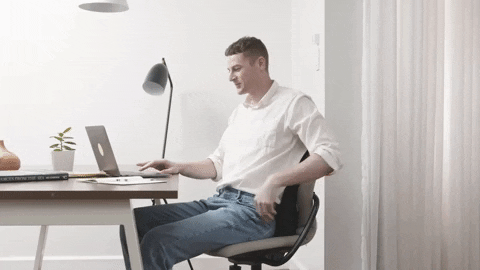 Need extra support for the comfort of your spine while sitting? This one is for you made for a comfortable and relax feeling.
The Ausnew Full Lumbar Support Cushion is a portable lumbar support cushion for the home, the office, or on-the-go.
If you spend a lot of time sitting on an office chair, working, gaming chair, and driving in the car, this lumbar pillow will perfectly help you.
The back support is designed ergonomically to relieve upper, mid, and lower back pain and back tightness, support you to achieve a healthy posture, and helps maintain the natural curve of the spine.
SUPERIOR LUMBAR SUPPORT:
Ergonomically designed to promote proper posture while seated, the DJMed full lumbar cushion supports the mid and lower back to alleviate muscle tightness and fatigue.
Perfect for office work, driving, and more, the lumbar cushion supports the natural curve of the spine to relieve stiffness and pain due to backaches, sciatica, arthritis, herniated discs, pregnancy, and injury.
CONTOURED MEMORY FOAM:
Constructed with dense memory foam, the full lumbar pillow conforms to the mid and lower back for personalized support and comfortable cushioning.
The resilient, high-density memory foam will not flatten out for long-term use at home, at the office, and on the go.
WORKS WITH EVERY SEAT:
Perfect for car seats, office chairs, wheelchairs, and more, the lumbar support cushion includes an adjustable chair strap for added security.
BREATHABLE MESH COVER:
Allowing air to freely circulate, the lumbar cushion includes a breathable, 3D mesh cover to stay cool and dry throughout the day.
The zippered cover is removable and machine washable for easy cleaning.
Width:
40cm
Height:
46cm
Depth:
10cm
 FREE & FAST DELIVERY | 2-7 Business Days Australia Wide
---
Customers Also Bought