Gel Comfort Cushion with Memory Foam
Sale price
$142.00
Regular price
$218.00
Are you working long hours and finding your chair to be too unpleasant to sit on for lengthy periods of time? Well! We've got you covered! The Gel Comfort Cushion with Memory Foam is a new product from Ausnew. This cushion provides excellent comfort and may be used in the home or in the car; it also includes anti-slip properties for better gripping.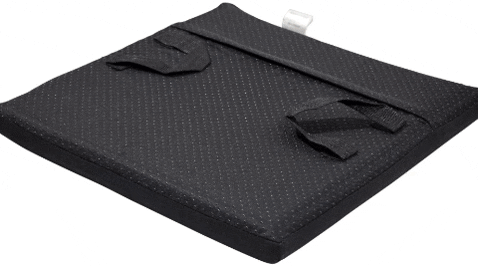 The Ausnew Gel and Memory Foam seat cushion is ideal for use around the home or at work to provide comfort when sitting for long periods of time.
The Gel layer helps to keep you cool whilst sitting. The removable cover is washable with anti-slip backing and carry handles.
The Gel Comfort Cushion is ideal for year-round use in the home or car and can also be used on wheelchairs.
✔️ 

Ideal for use in the home or car and on wheelchairs

✔️ 

Removable, washable cover

✔️ 

Anti-slip backing & handles

✔️ 

The Gel layer keeps the user cool

✔️ 

Memory foam filling with a layer of gel

✔️ 

Product Dimensions 40x40x4cm

✔️ 

Net weight 1kg
---
Customers Also Bought