Hero Ultra Light Rollator
You've always desired an all-in-one rollator. Don't be concerned! The Hero Ultra Light Rollator is ready to assist you!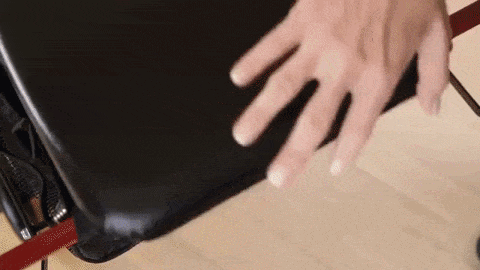 The Ausnew Hero Ultralight Walker weighs 4.75kg and is designed using quality materials for greater comfort, safety, and reliability.
It has ergonomically designed handgrips, a seat, and a backrest that provide greater comfort to the user. 
The walker has multiple height adjustments and has a safe working load of 113kg to ensure that the walker is safe.
The Hero Ultralight Rollator is a streamlined walker that allows you to make the most of your independent life.
The ergo form handgrips are designed to give maximum comfort and safety without affecting the performance of the walker.
With the new comfort design of the padded seat and a backrest, the Hero Ultra-Light Rollator provides comfort, safety, and reliability all in one.
Features:

✔️ Ergo-form handgrips fit more comfortably
✔️ Accessible brake system.
✔️ Comfort Padded seat and backrest.
✔️ Locks in folded position for easy storage or transport.
✔️ Soft basket doesn't need to be removed when folding.
✔️ Durable, ultra-light frame enables you to lift or move with minimal effort.
✔️ 6" puncture-free wheels are ideal for indoor and outdoor use.
✔️ Reflective piping for added visibility and safety in low light situations.

 FREE & FAST DELIVERY | 2-7 Business Days Australia Wide


⭐ 1-Year Warranty on Brake handle and housing


DOWNLOAD SPECIFICATIONS

---
Customers Also Bought