Kettle Tipper
Sale price
$74.00
Regular price
$105.00
Isn't it sometimes unsafe to put hot water in your cup? Especially if your hands are shaky owing to arthritis, but now that you have the Ausnew Kettle Tipper, you may enjoy your cup of coffee without fear of injuring yourself while making it.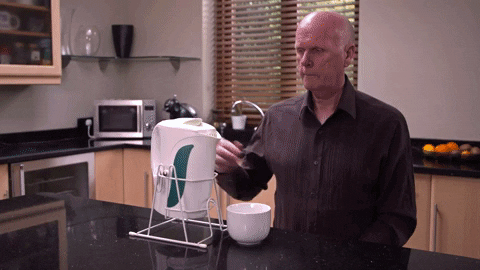 The Ausnew Kettle Tipper made of wireframe with cradle.
Holds most kettles and pivots on raised wireframe by gentle pressure on the handle to pour into the cup.
The kettle sits in the cradle and is secured by a strap. Helps prevent spillage.
✔️ Suitable for use with the majority of kettles
✔️ Pivots on raised wireframe by gentle pressure on the handle to pour into the cup
✔️ Ideal for users with limited dexterity and a weakened grip
✔️ The kettle sits in the cradle and is secured by a strap
✔️ Helps prevent spillage
✔️ Product Dimensions: 160x240x180

 FREE & FAST DELIVERY | 2-7 Business Days Australia Wide
---
Customers Also Bought