Magnetic Pillow - Helps Stimulate Circulation
Sale price
$139.00
Regular price
$198.00
Do you have problems with your neck? Don't stress! The Ausnew Magnetic Pillow - Helps Stimulate Circulation includes a removable cotton cover that is easy to wash and not only helps decrease pressures and alleviate pain, but it also helps reduce pressures and relieve pain. Isn't it awesome? Get yours now!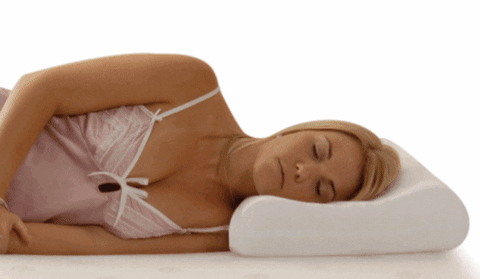 The Ausnew Magnetic Pillow is a Magnetic Therapy Pillow and has a rippled surface and gentle contour that supports the neck and cradles the head.
Spreads and diffuses pressure points. Maintains posture for a restful sleep.
✔️ Contains six magnetic 250-300 gauss strength strip magnets
✔️ Quality removable Cotton cover
✔️ Fits a standard pillowcase
✔️ Urethane foam construction
✔️ Contoured to cradle the neck and support the spine
✔️ May help improve circulation and accelerate healing
✔️ Should reduce muscle stress and tension
✔️ May help to relieve pain
✔️ 300-350 gauss strength strip magnets
Six magnetic strips are sealed internally and run the length of the pillow. 
 FREE & FAST DELIVERY | 2-7 Business Days Australia Wide
---
Customers Also Bought