MemoGel Chair Cushion - Cooling Gel Memory Foam Seat Cushion
Sale price
$242.00
Regular price
$345.00
Sitting is part of a person's daily life. But for some sitting feels like forever especially for those working people. Be comfortable with your chair with Ausnews Memogel Cushion!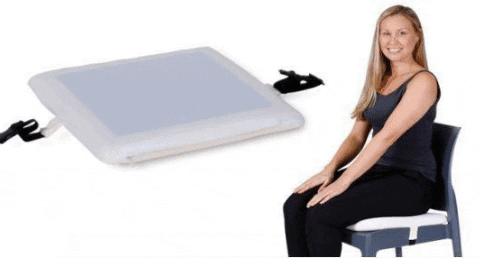 The Ausnew MemoGel Chair Cushion is a fantastic memory foam cushion that will enhance the comfort of any seat it is used.
Easy to move and carry with its compact shape this memory foam gel cushion will give the comfort of memory foam on any surface along with the quality support offered through the pressure diffusing benefits of Silica Gel. 
✔️ Use either way up for 2 different feels!
Being a 2 in 1 cushion you can favour either the moulding effects of the memory foam or the more stable feel of Gel which also provides the benefit of helping draw heat from the bottom or wherever the cushion is used. 
✔️ Comfort and support for every surface
With its comfort suede feel outer covering the memogel cushion will enhance your seating experience whether being used on the couch, in the office, cafe, while travelling or anywhere else.
✔️ Breathable mesh fabric one side or velvet on the other
To enhance the gel feel and access better the cooling qualities of the gel product we manufacture a mesh cover on one side of the product. The other side is a polyester velvet which will help with warmth and comfort during the cooler months. 
---
Customers Also Bought