Mobility Power Glide Assist
We do love to take care people with special needs. With Ausnew Power Glide it gives the carer and the patient the most convenient ride.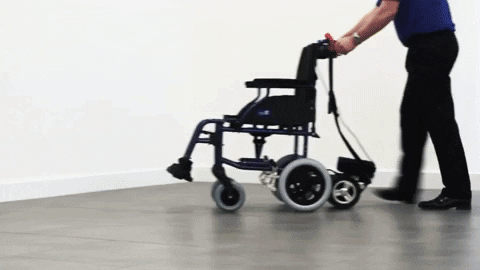 The Ausnew Power Glide Assist is perfect for medical institutions and caretakers who can easily maneuver wheelchairs with the aid of the Power Glide unit.
The Power Glide is designed with a dual wheel option with a maximum speed of 5.5km/h and a range of up to 16km.

✔️ Dual-wheel design for added traction and stability
✔️ 136 kg (300 lbs.) weight capacity
✔️ Direct drive system provides traction on loose gravel and wet grass
✔️ Maximum speed up to 5.5 km/h (3.4 mph)
✔️ Range up to 16 km/h (10 miles)
✔️ Travel bag included
✔️ Extended push handles included

The wheelchair is not included

 FREE & FAST DELIVERY | 2-7 Business Days Australia Wide
---
Customers Also Bought