Multi Use Can Opener
Sale price
$53.00
Regular price
$88.00
Do you have arthritis and have trouble opening cans? mate, Ausnew has you covered! With the Multi Use Can Opener, you can now easily open cans without much effort, and yes! This tool also functions as a ring puller and a bottle opener. Isn't it fantastic? Make a purchase right now!

This useful Ausnew Kitchen Aid enables the user to easily open cans or tins with a ring pull, pressure sealed bottle caps, and open stubborn jar lids.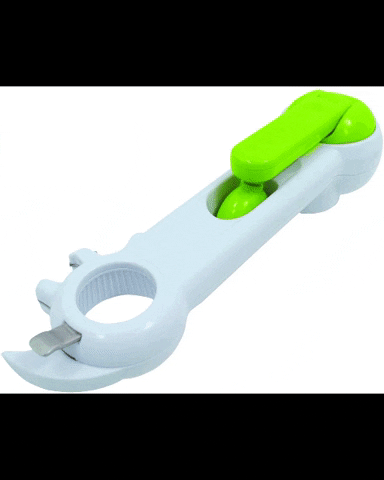 The green turning handle is ideal for users who struggle to operate standard tin openers as it has an easy to grip knob.
Ideally suited for users with limited dexterity. Not suitable for the dishwasher. 
✔️ Easy to clean
✔️ Lightweight and easy to use
✔️ Ideal for users with limited dexterity weakened grip or arthritis
✔️ Can be used to open a large variety of jars, bottles, and cans
✔️ The multi-use tin opener makes it easy to open tins, jars, bottle lids, and cans with a ring pull opener
✔️ Product Dimensions(mm) 60x60x205
✔️ Net weight(kg) 0.1

 FREE & FAST DELIVERY | 2-7 Business Days Australia Wide
---
Customers Also Bought