Natural Lupin Heat Pack - Square Shape Natural Heating Pad
Sale price
$52.00
Regular price
$80.00
Do you have aches and pains in your muscles? The Natural Lupin Heat Pack - Square Shape Natural Heating Pad from Ausnew may be of use to you. These heating pads are excellent for reducing pain and swelling, and they may also be used as a cold pack. Isn't it incredible? Make a purchase today!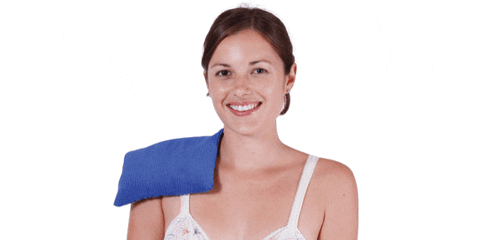 The Ausnew 100% Australian Made Natural Lupin Heat Pack is an all-natural alternative to relieve aches and pains.
Suitable for all parts of the body. Heat Therapy Lupin (Better than wheat) Bag - Square
✔️ Quick microwave for easy heating.
✔️ Freeze and use as a cold pack.
✔️ Suitable for all parts of the body.
✔️ No odor.
✔️ 30% lighter than heat therapy wheat packs / wheat bags.
✔️ Made from Australian lupins.
✔️ Allergy and odour free.
✔️ Not treated with chemicals or fungicides.
✔️ Heat in lupin Heat Packs is Longer lasting and faster to heat than traditional wheat bags.
Natural Australian Lupin Grain Heat Packs are the best heat packs
Using pure natural Australian Lupin grain and pure Australian grown cotton, we are able to design and create an Australian made heat pack for therapeutic heat therapy right at home.
Australian Lupin is Australia's most widely grown crop and has a dynamic range of uses for human consumption. Natural Lupin grain is perfect for microwaving to heat as a heat pack wheat bag substitute.
Rather than using wheat to make wheat packs and wheat bags, we choose to use pure Australian Lupin grain as it retains temperatures, both heat and cool, better and for longer.
Natural Australian Lupin Heat packs are the best heat packs for heat therapy. Rather than wheat packs, Lupin heat packs retain temperatures the best and last longer than traditional wheat packs!
The natural Australian Lupin heat packs have a greater lifespan and will reheat faster for longer than conventional wheat packs.
---
Customers Also Bought