Walking Stick Holder
Sale price
$47.00
Regular price
$73.00
Are you concerned that you may have misplaced your Walking stick? With the Ausnew Walking Stick Holder, you won't have to worry about anything. Carry your walking stick comfortably.
The two screws provided are to hold the walking stick holder to your wheelchair, walker, or walking frame. . Once it is set in place the walking stick can just pop in and out, there is no adjustment of the screws needed to use.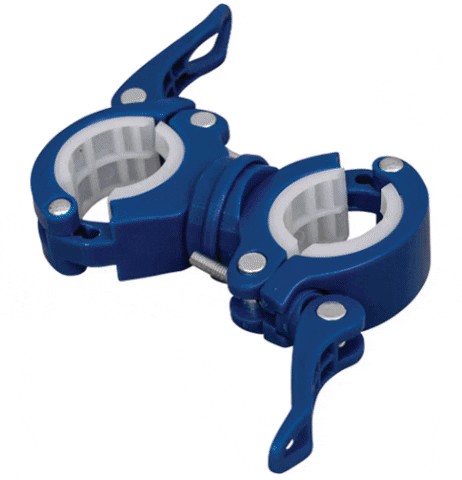 The Ausnew Walking Stick Holder provides a convenient way to keep your cane within reach while using a wheelchair, walker, or walking frame. You can easily secure your cane by attaching the holder to your transportation using a pair of screws.
✔️ Keeps walking stick within easy reach
✔️ Connects securely to walking aid
✔️ Colour: Blue
✔️ Net weight: 0.80
✔️ Product Dimensions (mm): 100x56x32
✔️ Smallest fit 2.2cm
✔️ Fits mostly on bariatric size crutches
✔️ Includes a pair of screws

 FREE & FAST DELIVERY | 2-7 Business Days Australia Wide
---
Customers Also Bought