Adjustable Hand Grip Exerciser
Sale price
$30.00
Regular price
$50.00
This Ausnew Exerciser will improve dexterity and performance. Best for treatment of patients with hand injuries, tendonitis, arthritis, carpal tunnel, and tennis elbow. It also accelerates blood circulation.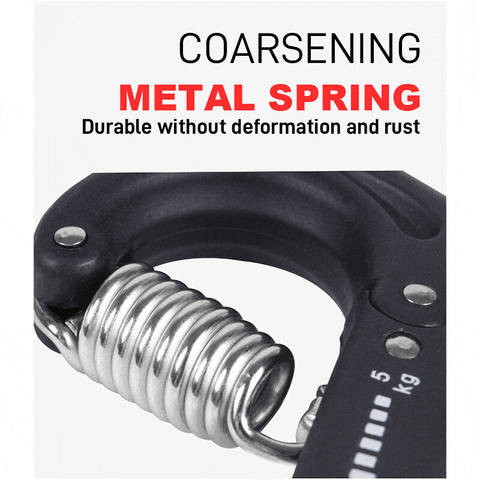 ✔️ Adjustable Resistance
Easy to change and allows a wide variety and range of exercises for a wide range of age groups and fitness levels by screwing or unscrewing the knob to adjust spring tension from 22lbs/10kg to 132lbs/60kg. 

✔️ Ergonomic design
Fits all hand sizes for men, women, seniors, and kids. Grooves in the grip provide maximum comfort and prevent the gripper from slipping. 

✔️ High Effective Usage 
This is designed to improve strength, power, and speed in your hand, fingers, wrist, elbows, and forearms. And help you recover from a hand injury, arthritis, carpal tunnel, and tendonitis. 

*Package includes:

1x Specified Colour Power Grip
 FREE & FAST DELIVERY | 2-7 Business Days Australia Wide
---
Customers Also Bought