Bottom Wiper
Sale price
$73.00
Regular price
$113.00
This discreet and effective Ausnew bottom wiper helps to maintain personal hygiene for those who find reaching difficult, offering greater independence and cleanliness.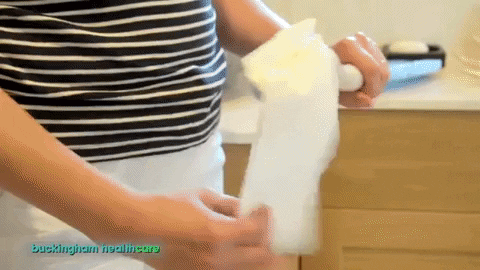 The Ausnew bottom wiper is an easy-to-use, hygienic toileting aid with a soft grip handle and a simple push-button mechanism to easily hold tissue paper or moist wipes.
And safely release them into the toilet or commode after use, without the need for uncomfortable stretching or reaching. 
✔️ Ideal for those who find reaching or stretching difficult
✔️ Easy-to-use, hygienic toileting aid
✔️ Maintains personal hygiene for greater independence
✔️ Soft grip handle and simple grab/release mechanism
✔️ Can be used with standard tissue paper or moist wipes

✔️ Product Dimensions (mm): 380x65x35
✔️ Net weight (kg): 0.14
 FREE & FAST DELIVERY | 2-7 Business Days Australia Wide
---
Customers Also Bought