Easy Rider Mobility Scooter with 2 X 75AH Gel Batteries
Sale price
$6,993.00
Regular price
$13,986.00
The Ausnew EazyRider mobility scooter is a modern design that travels at 15kph (9mph) and it includes all the tried and tested benefits of the Drive range.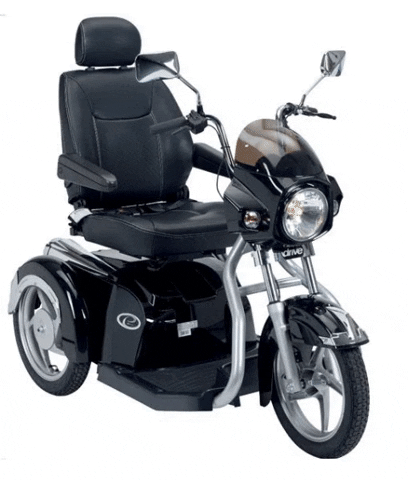 The scooter is an easy to operate vehicle that provides state of the art performance and will give many years of reliable service.

The Easy Rider is a scooter inspired by some of the leading designs in the Motorcycle industry. This unique scooter allows it to stay away from the traditional type of scooter, creating allure and excitement to the experience of driving.

The features of the Easy Rider Scooter includes:

✔️ Twin rear view mirrors.
✔️ Large accommodating footwell with an anti-slip rubber mat.
✔️ Additional Hand Brake.
✔️ Angle adjustable handle bars.
✔️ Key ignition for security.
✔️ Rear bumper provides additional protection.
✔️ Anti tip wheels.
✔️ Width adjustable armrests.
✔️ Lockable and removable rear pannier (additional accessory $395).
✔️ Large seat back storage pocket.
✔️ Recommended: 2 x 75AH Gel Batteries**.
✔️ Weight capacity 180kg
✔️ Top speed of 8mph
✔️ Maximum range of 50km on a full battery charge
✔️ Comfortable rotating sport style seat with sliding and reclining facility
 FREE & FAST DELIVERY | 2-7 Business Days Australia Wide
---
Customers Also Bought