Facial Hair Shave Apron
Sale price
$35.00
Regular price
$50.00
It's not always easy to shave your beard! With the Ausnew Facial Hair Shave Apron, your hair stays put. You no longer need to bother about wiping the floors; simply attach them to the mirror and you're ready to go! Isn't it incredible? Purchase today!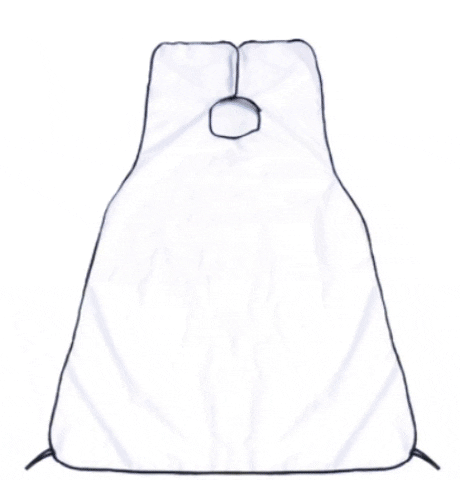 This Ausnew cloth Facial Hair Shave Apron for haircut and beard is made of pongee material, reusable, easy to clean, and easy to dry.

The design of the neckline is durable and easy to wear and can accommodate necks of various sizes.

Perfectly fits the skin, no need to worry about falling hair, suitable for all kinds of people.

Soft and comfortable, waterproof and breathable, special fiber silk material, waterproof, anti-static, not easy to stick to the hair, the experience is ten best.
✔️ Made of pongee material, feel soft, waterproof, easy to clean, and dry
✔️ Attaches to the mirror to create a large safety net
✔️ Handy design, make your shaving easy, keep your bathroom tidy and clean
✔️ Easy to set up on mirror with suction cups
✔️ Save time in your daily routine
✔️ No more stray hairs down the sink, on the soap, in your toothbrush
Type: Shaving cape
Material: Taffeta, Pongee
Size: 80x120cm


Package Includes: 
1x White Beard Trimming Apron 
2x Suction Hooks
 FREE & FAST DELIVERY | 2-7 Business Days Australia Wide
---
Customers Also Bought