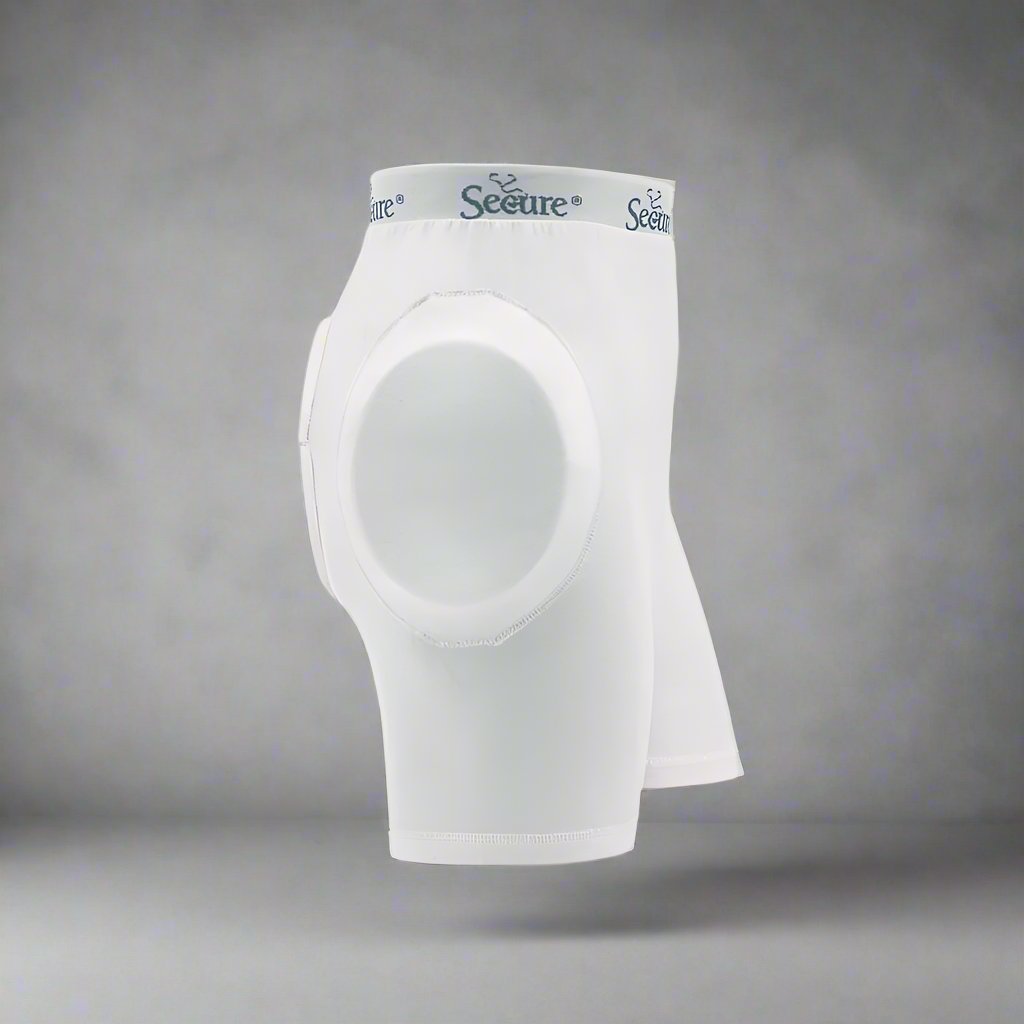 Hip Protectors – Unisex Day & Night
Do you enjoy sports such as football, volleyball, and other such activities? Protect your hips from falling by lowering the impact that could lead to significant damage with the Ausnew Hip Protectors – Unisex Day & Night. So, what's next? ADD THIS PRODUCT TO YOUR CART!
The Ausnew Hip protectors significantly reduce the fracture force on the hip and tail bone when an elderly falls.
Secure hip protectors come with soft, waterproof pads filled with memory foam for a soft comfortable feel while wearing or sleeping.
Hip Protectors are authorized and required protective wear in all Australian nursing, rehabilitation, and care facilities.
Hip protectors are also highly recommended to wear in-home assisted living settings.
Independent lab tested Hip Protectors for the elderly to significantly reduce the force of the impact below the hip fracture point.
All Secure unisex hip protectors come with removable tail bone protector as well as the left and right side hip protectors.
With a hip fracture threshold of an elderly person being 3100N (+/- 1200N) Secure hip protectors reduce this impact to 1300-1400N range from an impact force of 7,753N (5.2 kg was dropped from a height of 38 cm)
✔️ Independently tested and proven effective against all leading hip protector brands, surpassing products that cost twice as much.

✔️ Biomedicaly tested by Collision and Injury Dynamics, Inc. (CID), a forensic engineering firm, based in El Segundo, CA.

✔️ Soft, breathable (94% Cotton / 6% Spandex) fabric that is latex-free. Easy and comfortable to wear and sleep in.

✔️ Soft sealed high impacts cushioning pads that can go through was and still have unique protective properties of a sealed memory foam pad.

✔️ Comes with an optional, removable tailbone protector.

✔️ Machine Washable
Size Chart: 

✔️ Extra Small: Hips: 77cm – 84cm
✔️ Small: Hips: 87cm – 95cm
✔️ Medium: Hips: 97cm – 105cm
✔️ Large: Hips: 107cm – 112cm
✔️ Extra Large: Hips: 115cm – 122cm
✔️ XX Large: Hips: 122cm – 133cm
Reduce Hip Fracture – Comfortable Day & Night – Washable Hip Pads
 FREE & FAST DELIVERY | 2-7 Business Days Australia Wide