Knee Relaxer Support Quilted
Sale price
$162.00
Regular price
$270.00
Are your knees giving you trouble? You won't have to worry about it with the Ausnew Knee Relaxer Support Quilted! Because these knee relaxers provide maximum comfort to the user and have been shown to relieve pressure.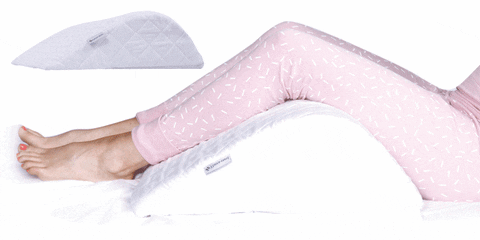 The Ausnew Theramed Knee Relaxer is a high-quality Australian made leg support designed to elevate the knees and give optimum comfort to the user by providing a zero gravity position for the user. 
Sleeping with your knees in a raised position is proven to take the pressure off the back like when sleeping in the fetal position on your side.
There can be excellent benefits for both your back and also your knees. This position should prevent your knees from crossing over and causing pressure on your legs and lower back. 
✔️ Specially Designed for use with Theramed Adjusta Wedge or Theramed Contoured Bed Wedge for Zero Gravity Support. 
✔️ The Quilted Knee Raiser has been designed to be used either with or without our two wedge options.
✔️ With the two wedge options, the knee relaxer will help to cradle your back and provide elevation to your knees and upper legs thereby naturally relaxing and rejuvenating the spine while at the same time decompressing the vertebrae. 
✔️ Using elevation of the back along with the knee relaxer there should also be help with expanding lung capacity thereby allowing for deeper and more relaxed breathing. 
---
Customers Also Bought