Mobility Scooter Multi Adapter
Sale price
$210.00
Regular price
$300.00
You want to customize your mobility scooter with some extras, but you only have one bracket. Don't be concerned! Because you're at home, Ausnew would like to introduce the Mobility Scooter Multi Adapter to you.
The Ausnew Multi Receiver is designed to maximize your scooter mobility options.
With four easy installation sockets, there is no need to limit your choice when it comes to your mobility.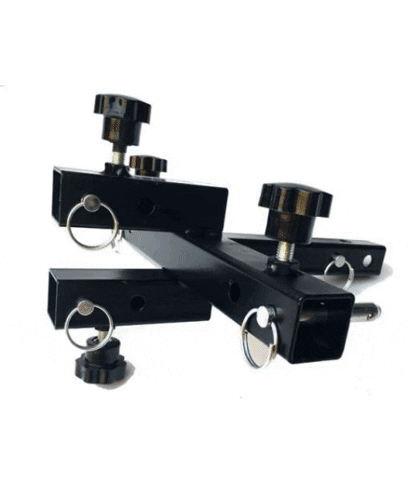 Fits to most scooters and comes with all parts needed to install extra accessories.  Another added level of freedom for your day-to-day life.
✔️ High quality welded steel
✔️ Compatible with most scooters
✔️ 4 slots for accessories
✔️ Size: 10"x10.5"x3.5"
✔️ 1" attachment
List of compatible accessories 
✔️ Mobility Scooter Rear Bag and Cane Holder
✔️ Mobility Scooter Canopy
✔️ Mobility Scooter Flag + Bracket
✔️ Mobility Scooter Crutch Holder
✔️ Mobility Scooter Pod/Pannier
✔️ Seat Walker Holder for Scooter
✔️ Mobility Scooter Rear Trailer
✔️Mobility Scooter Rear Basket
✔️Mobility Scooter Multi Adapter

 FREE & FAST DELIVERY | 2-7 Business Days Australia Wide