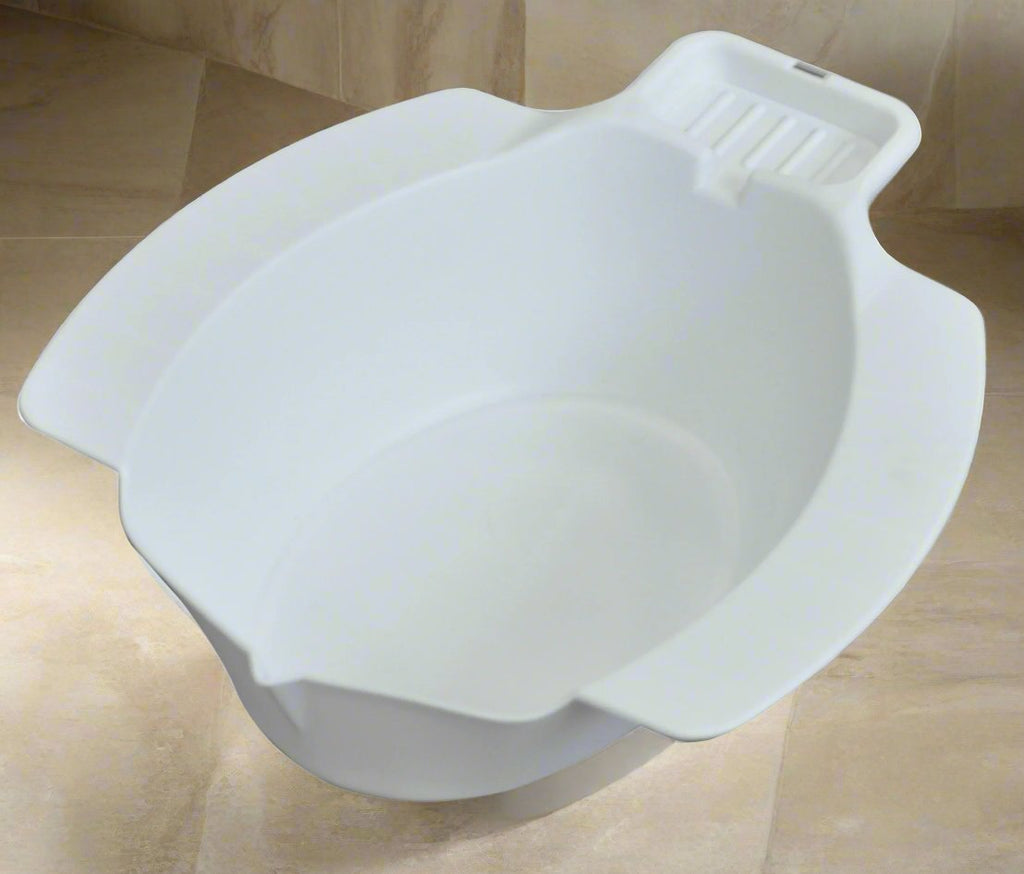 Portable Bidet
Sale price
$73.00
Regular price
$113.00
Do you wish to be able to keep your personal hygiene at all times? Friend, we've got you! The Portable Bidet is available from Ausnew. This is a lightweight bidet that was simple to install and remove, and it also came with a soap dish, which was fantastic. So, how long are you going to be waiting? Now is the time to purchase.
This Ausnew personal toileting aid is ideal for homes with smaller bathrooms, where a full bidet will not fit.
The Ausnew Portable Bidet is a lightweight, affordable option and can be taken with you if you are staying with friends or family to help you maintain personal hygiene more easily.
Designed to fit on standard toilets and commodes, the Portable Bidet features sturdy outer lips to rest on the toilet bowl, a built-in soap tray, and a convenient pouring edge for easy emptying.
With a smooth, seam-free finish, the molded plastic Portable Bidet is easy to clean.
✔️ Product Dimensions 115x350x390mm
✔️ Net weight 0.2kg
✔️ Weight capacity of 150kg

 FREE & FAST DELIVERY | 2-7 Business Days Australia Wide
---
Customers Also Bought