Dual Memory Support - Cushion or Back Support
Sale price
$134.00
Regular price
$223.00
When we work at home, we want to feel as comfortable as possible, especially when we are sitting for a long day. If you don't have a tool for that, Ausnew has one for you! The Dual Memory Support - Cushion or Back Support.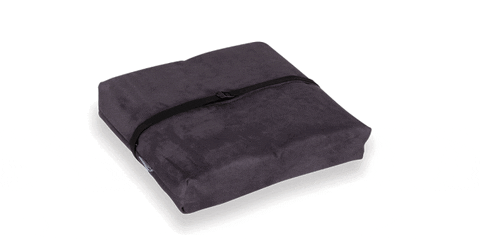 The Ausnew Dual Memory Support is designed to give maximum comfort to the user by either using it as back support or as a cushion. 
The two-piece memory foam construction is robust enough to handle any weights and sizes but also provides the comfort and pressure diffusing qualities that are required for the user. 
The product has an adjustable strap that can be used to either fix as a back support on any office, dining, or wheelchair.
It can also be affixed to most seats using the straps so the product can be used as an all-rounder as a cushion.  
✔️ Perfect to raise up users so they sit a little higher.
✔️ Extra padding and pressure diffusion
✔️ Increase back support and improve alignment when used as a back support
✔️ Lightweight and easily transportable.  
✔️ Ideal for wheelchairs, office chairs, and dining chairs.
✔️ Available in 2 cover options - Dura-Fab and Steri-Plus
Dura-Fab is in attractive woven & washable polyester, while Steri-Plus has a special polyurethane ply (film) bonded to woven polyester fabric.
---
Customers Also Bought