Unisex Male/Female Urinal with Lid
Sale price
$73.00
Regular price
$105.00
Are you looking for a urinal lid that can be taken with you? You've come to the correct place! The Unisex Male/Female Urinal with Lid is available from Ausnew. Which can help you and your loved ones while traveling, especially late at night.

The Ausnew Unisex (Male/Female) Portable Urinal is a convenient, portable urinal with an easy carry handle, designed specifically for either male or female use via the adaptor provided.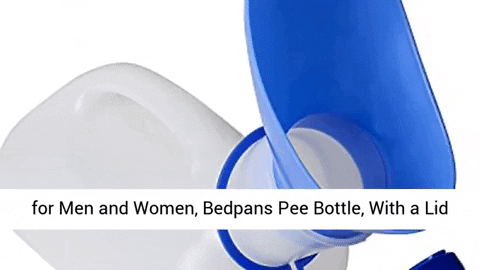 After use, the urinal can be sealed using the attached anti-spill lid for safe transportation and disposal.
It is ideal for travel when confined in a car on a long journey and is great for bedroom use where mobility is an issue.
It can be easily washed and used time and time again. It has a 1000ml capacity and is lightweight.
✔️ Integrated carry handle and anti-spill lid. It is ideal for travel and long car journeys✔️ Female adaptor included✔️ 1000ml capacity and integral handle for ease of emptying✔️ The anti-spill lid helps avoid unwanted accidents✔️ Reusable
 FREE & FAST DELIVERY | 2-7 Business Days Australia Wide
---
Customers Also Bought