Knee Raiser Support - Steri Plus
Sale price
$272.00
Regular price
$544.00
Do you have issues with your knees? In this case, Ausnew's Knee Raiser Support - Steri Plus is the best option. These things can be used to alleviate discomfort and correct knee alignment. Isn't that fascinating? The time has come to make a purchase!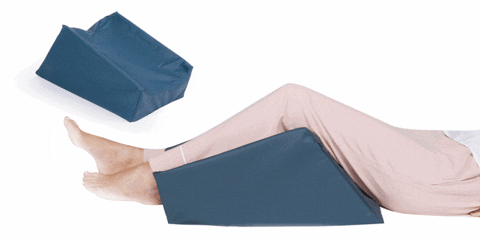 The Ausnew Knee Raiser Support is designed to give the correct alignment for your knee while undergoing surgery or recovery from a surgical procedure.
✔️ The scalloped design means the lower leg will stay in position without risk of sliding out of during the night or day. 
✔️ Designed to give a comfortable angle for recovery from knee surgery and as a support for different knee treatments, tests, and procedures.
✔️ The knee raiser is specifically designed to be used as a professional support device. Easy to wipe down waterproof sterri plus the fabric is designed to be easily clean and very effective for support. 
---
Customers Also Bought