Tenura Aqua Safe Anti Slip Discs or Strips
Sale price
$88.00
Regular price
$135.00
Isn't it true that the elderly and toddlers are more prone to falling? We were concerned that they would be hurt if they fell in the restroom, but with the Ausnew Tenura Aqua Safe Anti Slip Discs or Strips, you won't have to worry about a slick surface anymore!
Your bathtub should be a haven of security, not a slippery accident waiting to happen. Introducing the Ausnew anti slip bath and shower stickers that create a non-slip bathtub floor to enhance overall safety. Our nonslip bathtub stickers set works the same way a tub mat does only that it's easier to set up. It's also lighter and easier to maintain. You only need to stick the individual stickers on the inner surface of your bathtub.
The Ausnew anti slip bath and shower stickers are a convenient, efficient, and a super aesthetic way of applying a non-slip surface of your bath.
Providing added safety and removing the need for bath mats.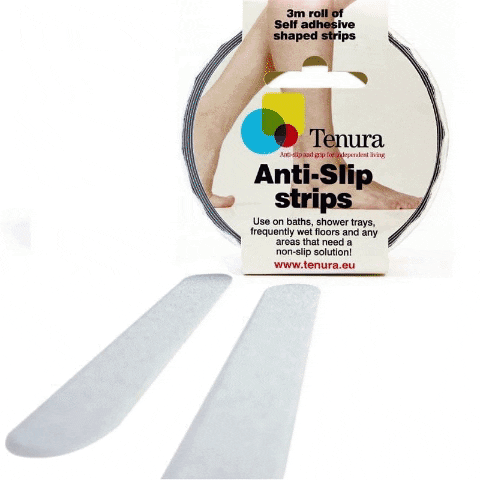 A roll of slip resistant sticker discs or strips that can be applied to a bath or shower tray to make the surface more slip resistant. These aqua safe, slip resistant stickers are non abrasive so that they will not irritate bare skin.
Features:
✔️

 

Designed for use in baths and shower trays✔️

 

Nonabrasive, non-irritant on bare skin✔️

 

Easy clean✔️

 

The Disc pack contains 72 - 40mm discs✔️

 

Strip pack contains approx 30 - 200x20mm strips✔️

 

Can be applied in any pattern you desire✔️

 

Also ideal for frequently wet and slippery floors and surfaces
 FREE & FAST DELIVERY | 2-7 Business Days Australia Wide
---
Customers Also Bought