A group of young Tasmanians with sensory disabilities are being prepared for the workforce as part of a successful 12-month pilot of a new social enterprise. 
Abled Kitchen in Launceston produces bagels, donuts, sourdough breads and pizzas, helping participants gain social skills and valuable workplace experience. 
Sarah Squires has been involved in the program since it began. 
She has learnt a range of hospitality skills from knife safety through to making sourdough and baking pizza. 
"I have really enjoyed it," she said.
"I love working in groups, with lovely people and staff who are supporting me."
Sarah said in the future she would love to use her skills and have an opportunity to work in a commercial kitchen or cafe.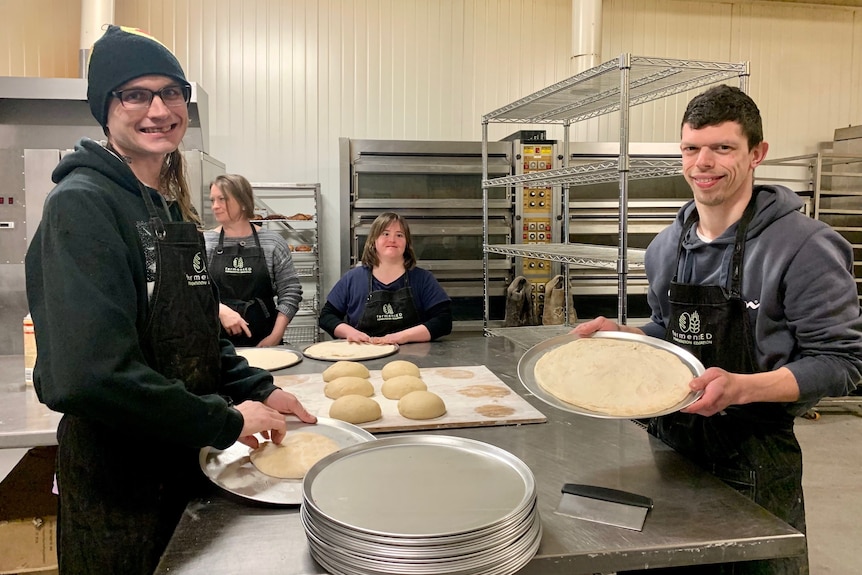 So too would Daniel Simons, who dreams of owning his own business. 
"What I've always wanted to do, my dream when I was younger, is to have a little cafe," he said. 
"But because I've got a bit of a disability, autistic, I need a bit of guidance."
Sarah and Daniel said the program had helped their confidence and social skills. 
"I hope to maybe get a job out of this, in a bakery or a cafe, " another participant, Nick Heames, said. 
The program has been funded by the Tasmanian Community Fund and sits outside the NDIS. 
It is a collaboration between FermenTasmania, St Giles disability services and local bakery Sandy's Sourdough, which donates the ingredients and kitchen space.
With the new skills participants have gained, organisers hope they will be able to fill casual vacancies in hospitality venues, especially over Christmas and Easter periods.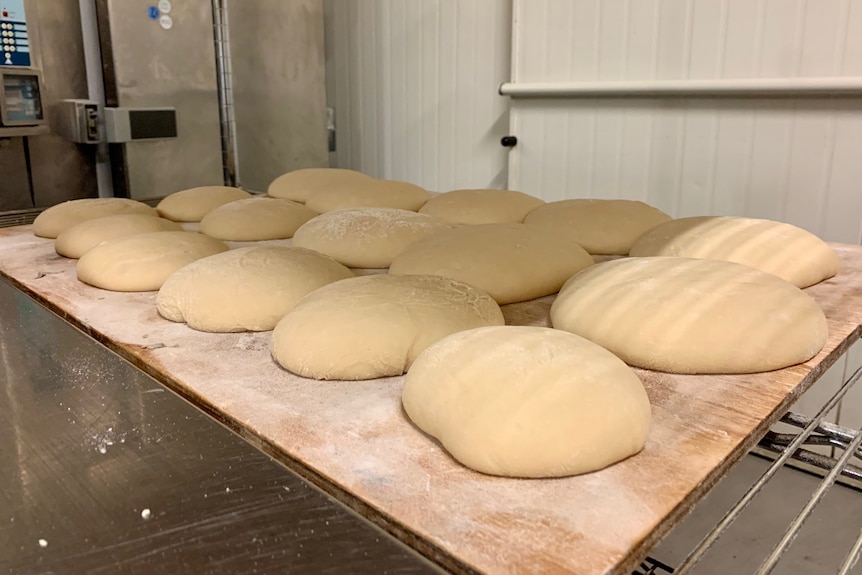 Expanding into the future
Following the success of the pilot, St Giles is now planning to move into a new building to provide a more permanent home for Abled Kitchen. 
"We'll be very soon taking on a new building and that new building actually has a kitchen facility within it," St Giles chief executive Andrew Billing said. 
"So we'll spend some money and turn that into a commercial kitchen, and we're looking at that being the home of Abled Kitchen.
"[The program is] going fantastically. When we had the idea 18 months ago, we couldn't have dreamed how successful it was going to be.
"I think that comes down to the idea that food brings people together."
Source: ABC