Having a terminal brain disease means Chloe Saxby, 8, is prone to getting tired.
But every Friday afternoon, she's raring to get to her junior drama class.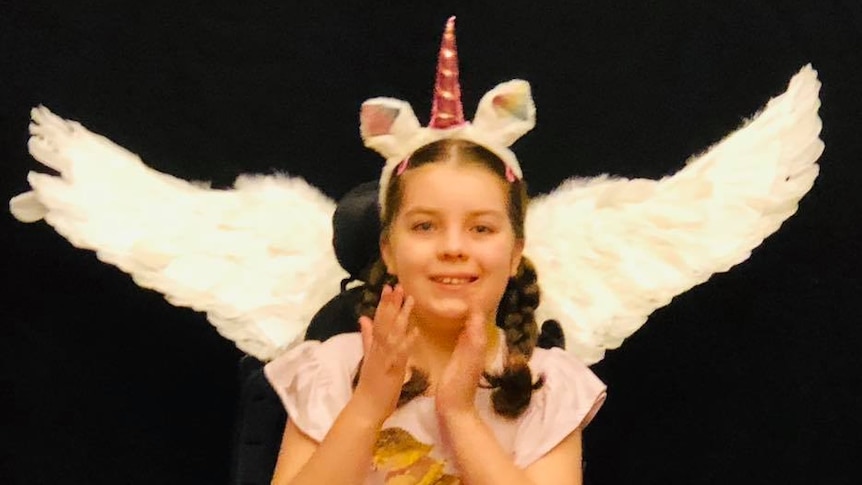 Chloe is a 'Mischief Maker' — a member of a drama group for children with disabilities.
"Chloe has been a Mischief Maker for the past two years and loves it. She looks forward to it every Friday afternoon," said her mother Nyree Saxby.
"You'd think that she'd be too tired by the time Friday came [around] but she wants to go every single week," Ms Saxby said.
The Mischief Makers is a theatre group run by Altogether Drama, which started with just five participants 25 years ago and is still going strong, with its more than 27 members recently staging an end-of-year performance at Wollongong Town Hall.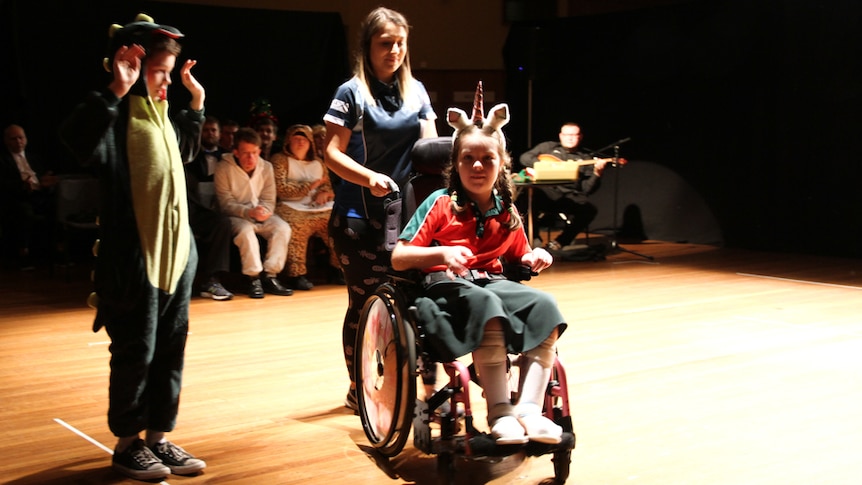 Altogether Drama is supported by the Disability Trust. Beginning in the Illawarra south of Sydney more than 40 years ago, the trust has grown into one of the largest regional disabilities service providers in New South Wales.
It covers a range of activities including day programs, group homes, a respite service and skill-building activities such as staging live performance events.
"The Disability Trust is a great place to work because every day there is a new challenge for us," said Michael Norris, manager for sport and recreational services.
"We get to work with some of the most amazing people you'd ever get to meet.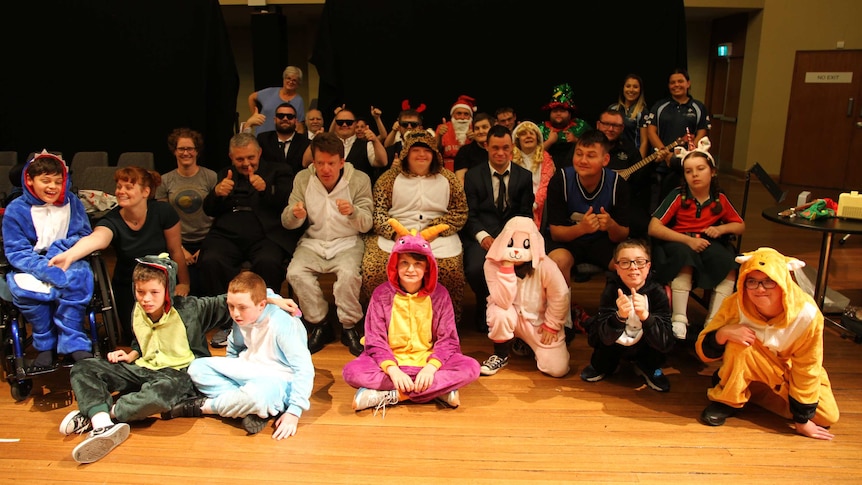 These days the theatre group it is divided into three: the Mischief Makers, Altogether Drama, and the newly established Ensemble Drama supported by Merrigong Theatre Company.
Each class has support workers from the Disability Trust.
"Ultimately, we define what their goals are [and] what they want to achieve within the program. We work hard to deliver those goals with our teams, so they are achieving realistic outcomes.
The participants help to devise the end-of-year performance, as well as starring in the production.
"First and foremost productions like this are a collation of ideas from all our participants who have input into the production, the design, the scriptwriting," Mr Norris said.
Theatre director Anne-Louise Rentell, who has worked with the trust's drama program for the past few years, said this year two shows were devised in a workshop environment.
"Every two years the Disability Trust supports the groups to put on a community show where everyone gets a chance to be on stage, to have a go at acting," she said.
Ms Rentell finds that her biggest challenge is making sure that everyone "has a chance to shine".
She said it was very important that the participants were given a chance to be on the main stage like anybody else.
"It's very social and I think that's really key.
The stories in Knock and Run, the junior group production, were based on a member's own book. Kai Starling's colourful characters were adapted for the stage, giving everyone a go at doing something.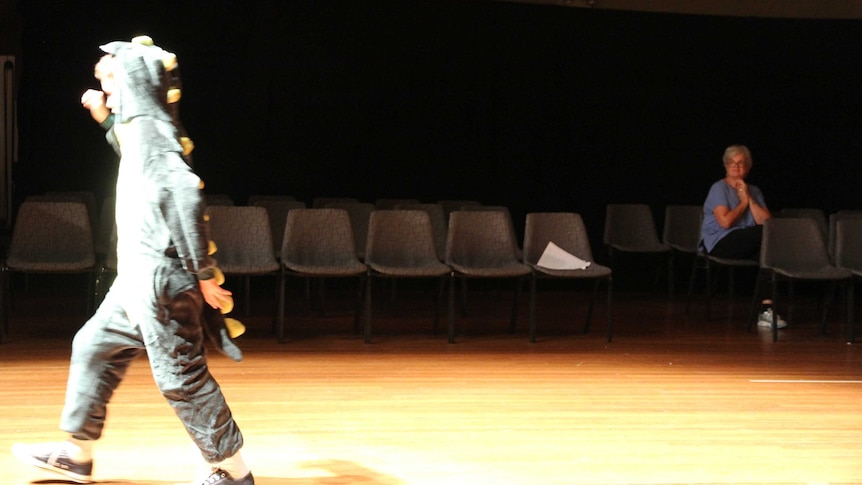 Follow that Cat, the senior group production, took a year of Saturday morning classes to develop.
"It was a challenge in as much as making anything from scratch is a challenge," Ms Rentell said.
"I am very lucky in that I work with a group of people who have very vivid imaginations and I get a lot of joy from harnessing that. It's very much a collaborative process."
And the joy is shared by those taking part.
"They all love giving input and I think Anne-Louise loves it too," said Chloe's mother, Nyree Saxby.