Finding a safe community was a difficult task for Sonny Jane Wise, until they created one for others with a similar experience.
Key points:
A drop-in care centre provides a 'second home' for adults who identify as LGBTQIA+, disabled or neurodivergent
The volunteer-run centre receives referrals from mental health services
But its board says the donations and grants it relies on are not enough
"Being non-binary, queer, autistic, ADHD, I grew up really isolated, and didn't have a lot of community, didn't really have any tools or skills, or any good things going on in my life," they said.
So, in early 2020, Wise opened a drop-in centre in a room in their counselling practice in Adelaide's CBD to provide a safe space for people who identify as LGBTQIA+, disabled or neurodivergent. 
Since then, the volunteer-run Drop In Care Space has grown to resemble a home, with a well-stocked kitchen, library and lounge room.
The centre also offers tailored resources and a low-sensory room with trained peer support volunteers running weekly activities.
"As a peer volunteer here, you work with people from all walks of life in a safe setting where you're supported," volunteer coordinator Mikayla Davey said.
"People learn skills to go out into jobs that they are interested in."
'There isn't another community space like this'
Wise said the community space was "one piece of the puzzle" in supporting the wellbeing of neurodivergent adults, and the centre also receives clients referred on from mental health services.
"We get a lot of referrals from the Urgent Mental Health Care Centre," Wise said.
"They get a lot of people who are disabled, non-binary, trans, queer, or neurodivergent who are going in for a crisis.
"They are finding that a lot of those people are lacking community, or lacking access to affirming resources, and events and activities."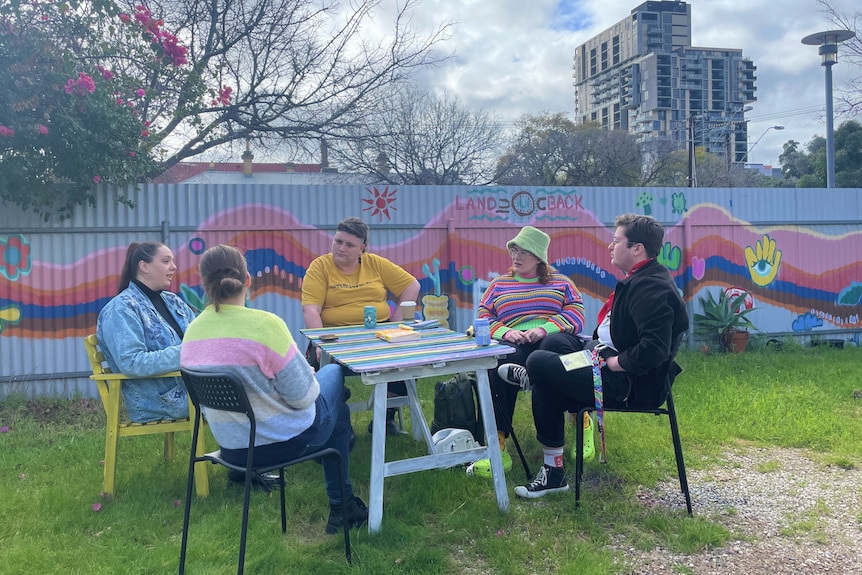 Despite the steady flow of referrals, Wise said the drop-in service has been scraping by on fundraisers, donations and grants, and was struggling to cover rent.
Wise said while lack of funding had always been an issue, the board was feeling even more pressure amid the cost-of-living crisis.
"It would be devastating for the board, but also for the community if we were to shut, because there isn't another community centre like this," Wise said.
Board member Jace Kane Reh said the centre would keep fighting to provide the service – but financial support would relieve some stress.
"As much as so many of us want to feel better in our day-to-day lives, we're not given the tools by the environment that exists around us," Reh, a proud Gamilaraay person, said.
"We [at the centre] think about access and how big that can be."
A space to 'help each other through'
A report compiled for the long-running Royal Commission into Violence, Abuse, Neglect and Exploitation of People with Disability late last year examined the experiences of LGBTQA+ people living with disability through data compiled from two national surveys.
Among the report's recommendations was peer support and lived experienced models in policy, service provision and community engagement interventions.
The drop-in centre's activities coordinator, Sammi Davis, said being around others with similar experiences was beneficial.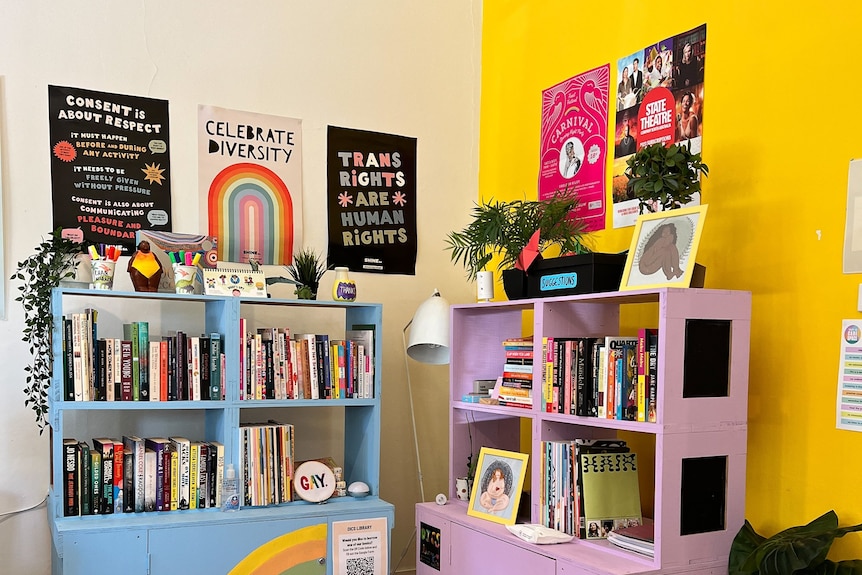 "It's something we can all share and help each other through," they said.
"That's meant a lot to me in my own journey.
"It's been wonderful getting to know people who've maybe had a bit longer to come to terms with their own diagnoses and hearing how their neurodivergences affect them."
Wise also knows first-hand the value of peer support.
"I didn't really have access to lived experience," they said.
"I became the lived experience, and that's when I started learning about it and learning the importance of it."
Source: ABC