Recyclers Bruce Forbes and Heather Goesch started their business sorting every bottle and can by hand in a job that could present some nasty surprises.
Key points:
250,000 containers were returned in the first week of the new Return and Earn depot in Lavington
Two new automated sorting machines have massively increased the number of containers processed
The new depot only employs people with disability 
They began with one shipping container – where they stored the cans and bottles before sorting — in Walla Walla.
"You'd find all sorts of interesting things in the bags that people would drop off: old sandwiches and bits of tissue and just horrible things," Mr Forbes said.
"We used to do it in all sorts of weather too, because we were basically outside."
Their business soon grew to requiring four shipping containers before they added two in Holbrook.
They now own and operate the new Return and Earn Automated Depot in Lavington.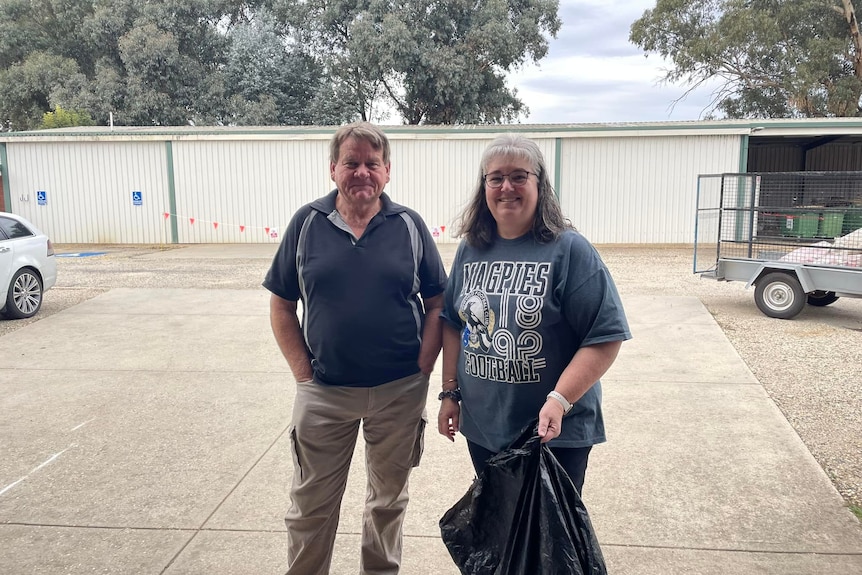 They have welcomed two machines to take over the sorting duties.
"It [used to] take us six months to do a million containers manually," Mr Forbes said. 
"Now we're on target to doing that in one month."
Putting back into the community
The Return and Earn scheme was launched in NSW in 2017, offering 10 cents for every can or bottle that is taken to a depot.
There are more than 620 return points across the state, with the NSW government saying more than 7 billion drink containers have been returned in that time.
Mr Forbes and Ms Goesch sort the containers, which are then taken away by another company and recycled, mostly to be made into new containers.
The pair decided from the beginning they would offer container pick-ups as part of their service too, saying many people had good intentions about taking their recyclables somewhere, but never quite got to it.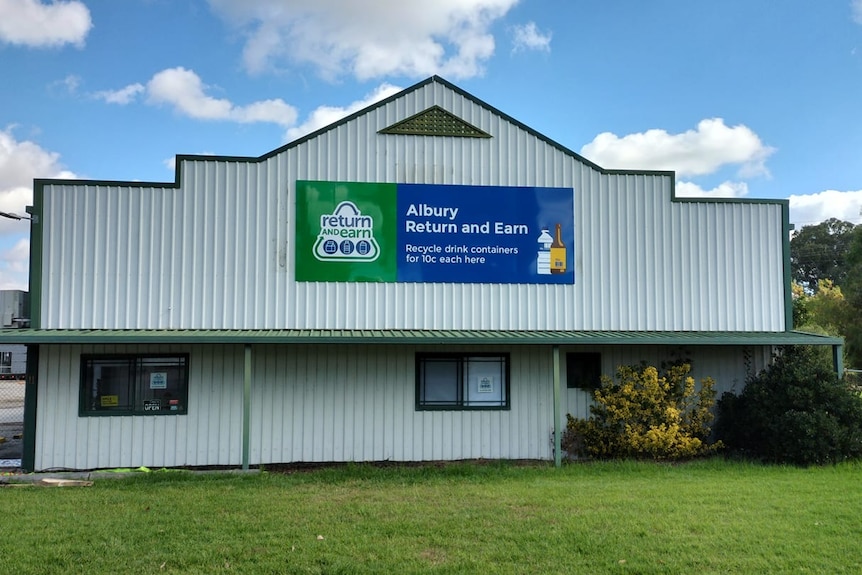 "We thought it was a good idea, especially for farm people where time management is a big thing," Mr Forbes said.
They offer free collection for local charities, including animal rescue, cancer support and the local Rotary Club.
They decided to employ people living with disability to work at the Albury depot.
"We've got people from the Albury area, Howlong, Walla [and] Culcairn and all of us have disabilities of some description, whether it be mental illness or physical illness," Mr Forbes said.
"For a lot of people it's a bit hard for them to get work these days and we've given them the opportunity."
He said it made for "very harmonious employment" for the team.
His business has also expanded into making paper bricks by combining shredded paper with water and drying them out in moulds.
He said they were being sold at IGA supermarkets as an alternative to firewood.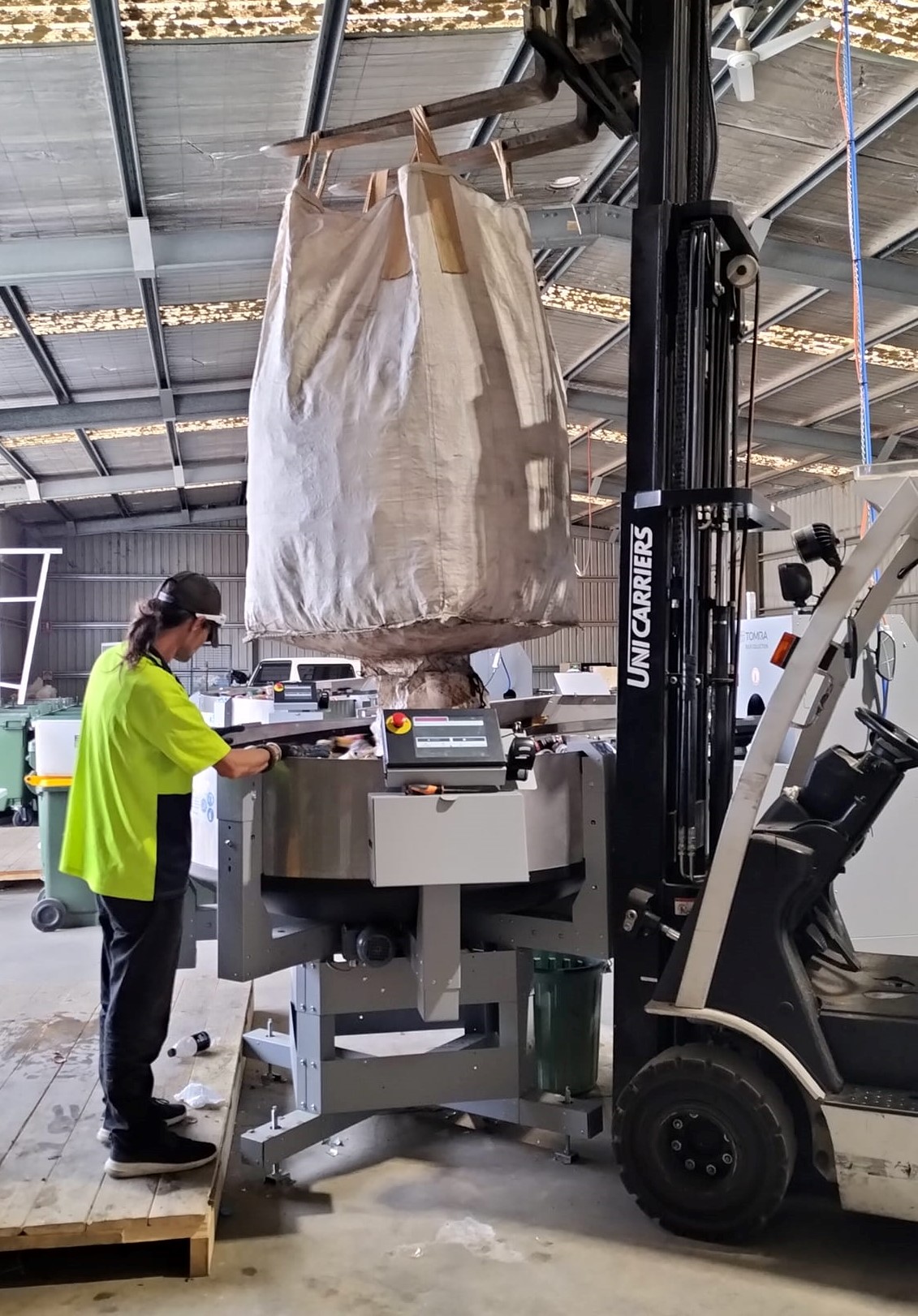 "We are trying to put as much as we can back into the community here in Albury and surrounds," Mr Forbes said.
The project has been praised by Albury MP Justin Clancy, who said it was a big win for the community.
"Albury residents have already shown themselves to be keen recyclers…with an extraordinary 250,000 containers returned in the first week," Mr Clancy said.
"The new facility, alongside the three existing return points in the Albury area, makes it easier to return your drink containers."
Mr Forbes said a third sorting machine could be added within six months if recyclers maintained their momentum.
"It's still exciting for us and it's just fantastic for the community too," he said.