When a rare form of childhood cancer claimed Jarrah Podesta's remaining good eye in 2018, his best friend Mathilde Cross became his guide.  
Key points:
Jarrah Podesta lost his remaining eye at the age of 11 due to a rare form of children's cancer
His best friend Mathilde Cross became his guide at school and learnt braille 
Their friendship is the inspiration behind Pip Harry's new children's book, August & Jones
The strong friendship between the two 11 year olds from Campbells Creek, Victoria, has since become the inspiration for the children's book by Pip Harry, August & Jones.
Mathilde and Jarrah are now 13 and thrilled the book is in print. 
"It's a really great experience we'll never forget," Mathilde said. 
"It was a surprise at first, feels like a once-in-a-lifetime opportunity," Jarrah added. 
The children's author said she found out about the students, who are now at Castlemaine Secondary College, after reading about them in the newspaper.
"I was really struck by how special their friendship was, how kind they were to each other and how Mathilde became his guide at school and learnt braille," Ms Harry said. 
"The story is about two special friends like Jarrah and Mathilde. It reflects their friendship in that they're both really resilient children who are facing a difficult year.
"But they make a bucket list and set out to do things. They have lots of adventures."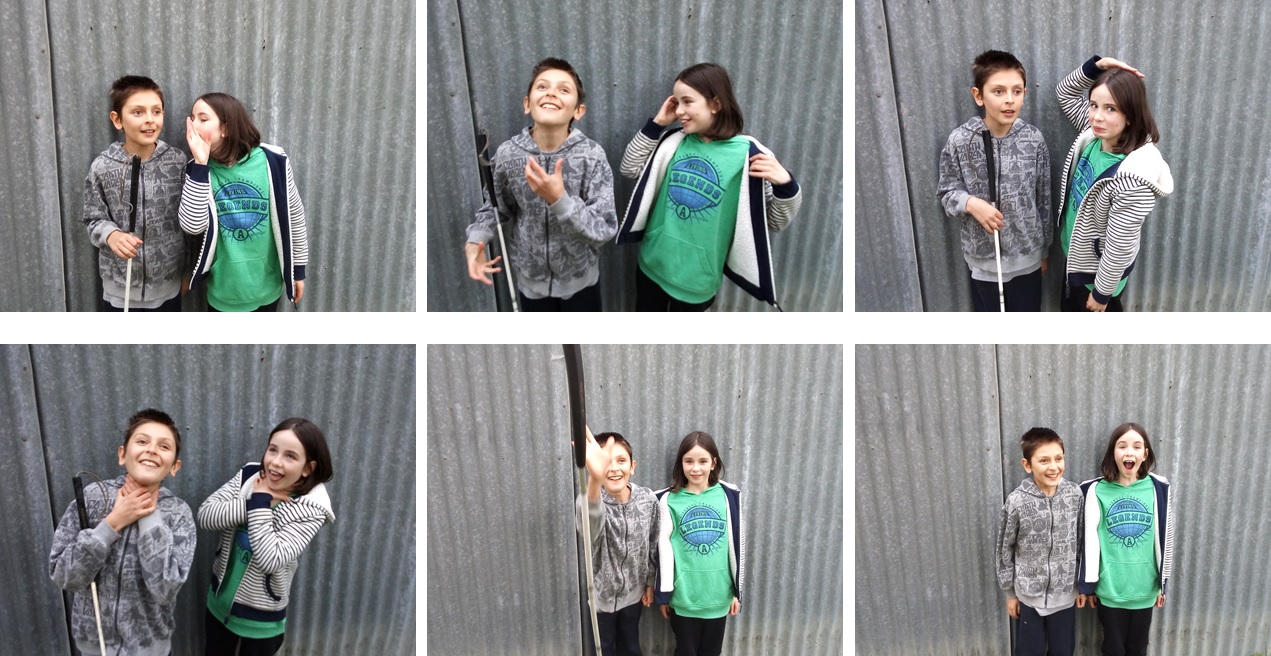 Bucket list inspiration
Just like the characters in the book, Jarrah and Mathilde have also made their own bucket list. 
"I want to feel a sloth because they're my favourite animal. I know a bunch of useless facts about them," says Jarrah, who wants to be a published author when he is older. 
"We also want to travel to some places like Greece, Tasmania and Japan."
Skydiving is also on the list — if Mathilde can coax Jarrah into it.
"And my eyeballs will be waiting at the bottom," Jarrah smiles.
A rainbow beacon
Fittingly, when Jarrah offered his suggestions to Pip about how the book could be changed, he asked for a monkey character to be turned into a sloth. 
Mathilde suggested a special anecdote.
"When Jarrah was losing his sight, I would wear a rainbow scarf at school so Jarrah was able to pick me out in the crowds because it was very bright," Mathilde explained. 
Now in Year 8 at school, Jarrah and Mathilda said the key to having a good friendship is understanding others.  
"Be supportive of who they are and any struggles they're going through. Be understanding, patient and ready to listen," Jarrah said. 
"Try to put yourself in their shoes, and try to understand what they're thinking and intending. It helps,"  Mathilde added.