Kathryn Tolstoff lives with multiple sclerosis and has just had her first ocean swim in two years.   
"I had some fear, but I knew I had support," she said.
"So I got on my knees and I got wet up to my neck on waves and it was refreshing, cool, freeing — liberating," she said.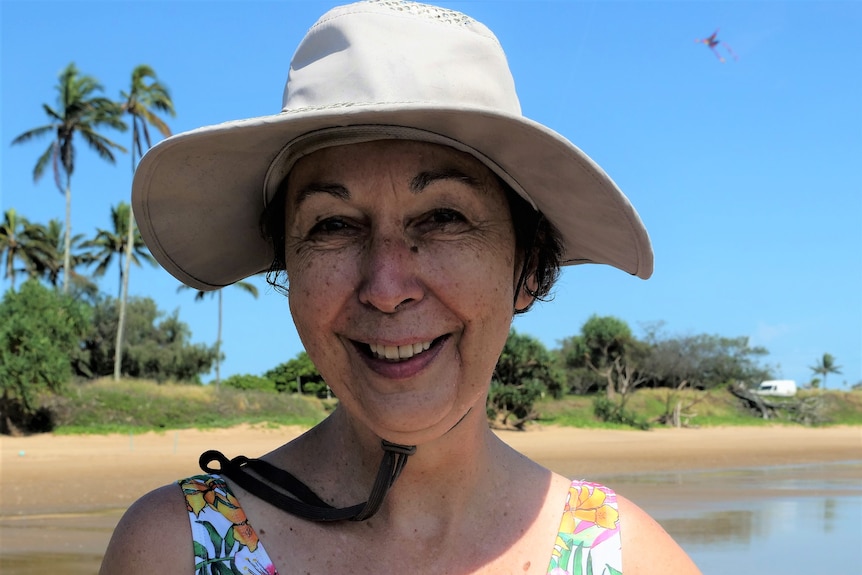 Meanwhile, Dean Eckart crossed the warm sandy stretch of beach on his own for the first time in 16 years.
"It was a moment of satisfaction," he said.
"To be able to come down [to the beach] by myself and come back — it's exciting."
The pair were among eager beachgoers who tried out new accessible beach matting and floating wheelchairs at Bargara's Nielsen Park in Queensland's Wide Bay region.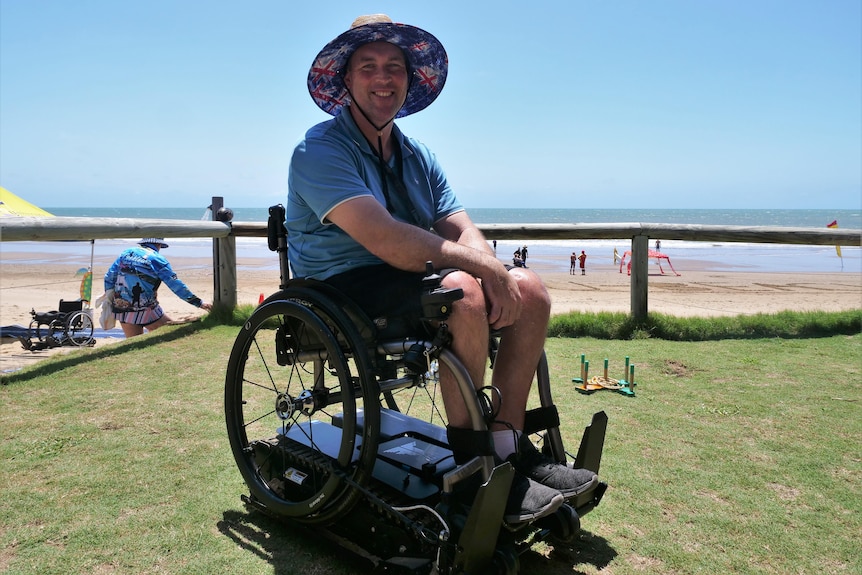 Angelique Elliot, who lives with a functional neurological disorder, was there too and welled up with tears as she dipped her toes in the ocean.
"It brings back a lot of happy memories," she said.
"I'm a bit of a water baby — I used to be a bit of a swimmer. And it reminds me of my two eldest children who swam for Queensland."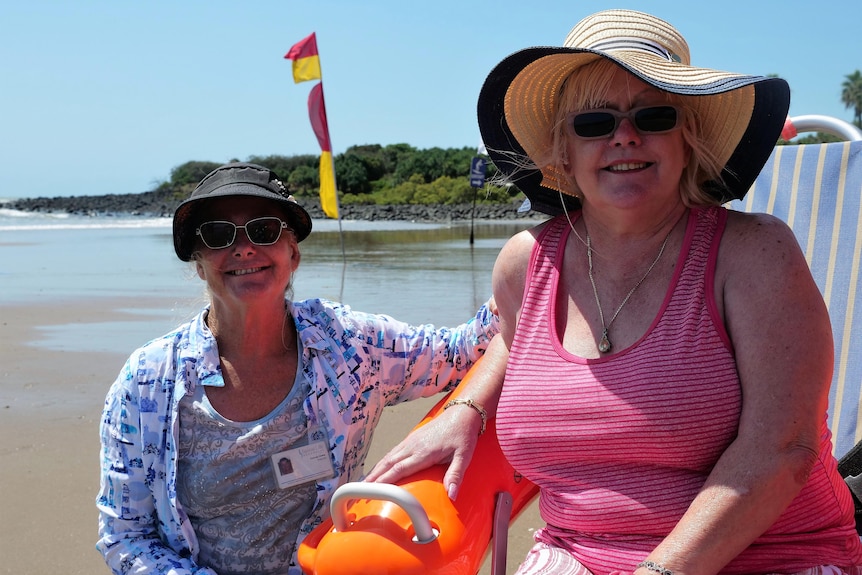 CQUniversity's physiotherapists and occupational therapists led a four-year research project to turn the beach, 380 kilometres north of Brisbane, into a more inclusive space.
According to Accessible Beaches Australia, Nielsen Park is one of 10 beaches in Queensland with accessibility matting.
The Bargara Surf Life Saving Club is now equipped with specialist resources, such as floating wheelchairs, to give every member of the community the opportunity to engage in beach-based activities.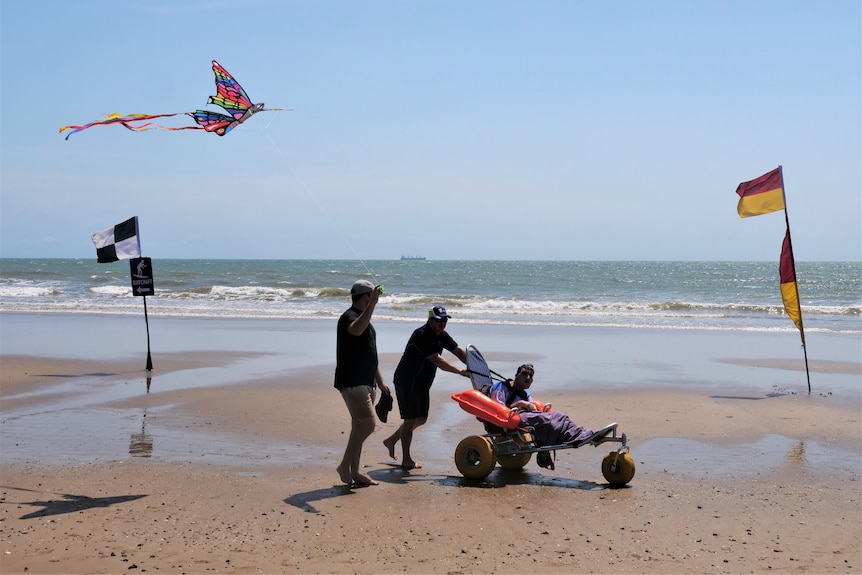 University lecturer Sasha Job said she was in talks with other regional cities, including Gladstone and Hervey Bay, to make the Queensland coast more accessible to people of all abilities.
"We've got our eyes on the prize so that people cannot only enjoy our beautiful beaches, but they can travel and enjoy a beach wherever they choose to," she said.
She said the next step would be to develop training videos that show people how to use the mobility beach equipment.
"One of the biggest challenges is the equipment is sitting there and people are not confident in how to use it," she said.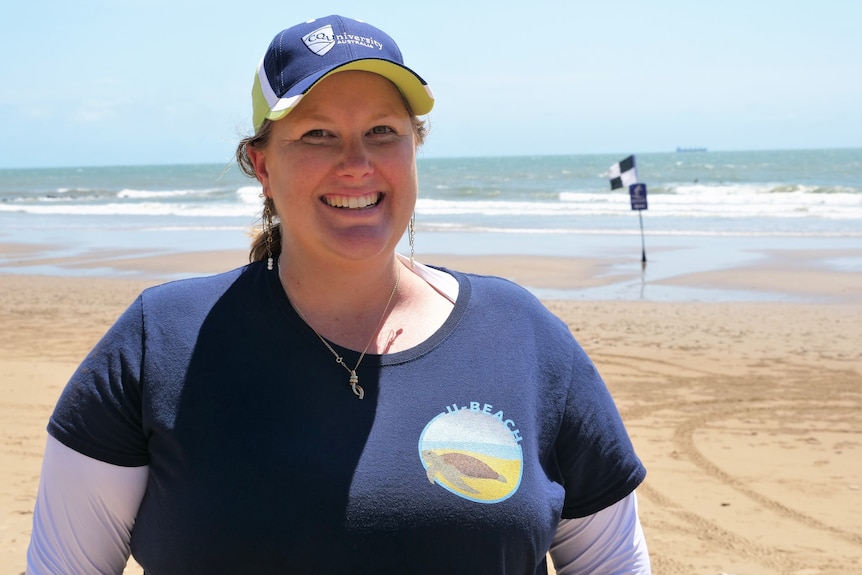 'Flags out, mats out'
Ms Job was exploring opportunities that surf lifesavers can have in building a more inclusive culture at the beach.
"A lot of our equipment is dependent on people asking for help and we don't want to put them out," she said.
"So a 'flags out, mats out' initiative would mean when the flags are out, [people with a disability] would also get to enjoy the beach with all the equipment rolled out."
Bargara lifeguard Scott Hamlet, who watched over Nielsen Park's newest beachgoers, said it's a "fantastic idea".
"It's been a marvellous day," he said.
"To see people having access to the beach — some of whom haven't been in the water for 10 years — is amazing. It would be great [for surf lifesavers] to be involved in that."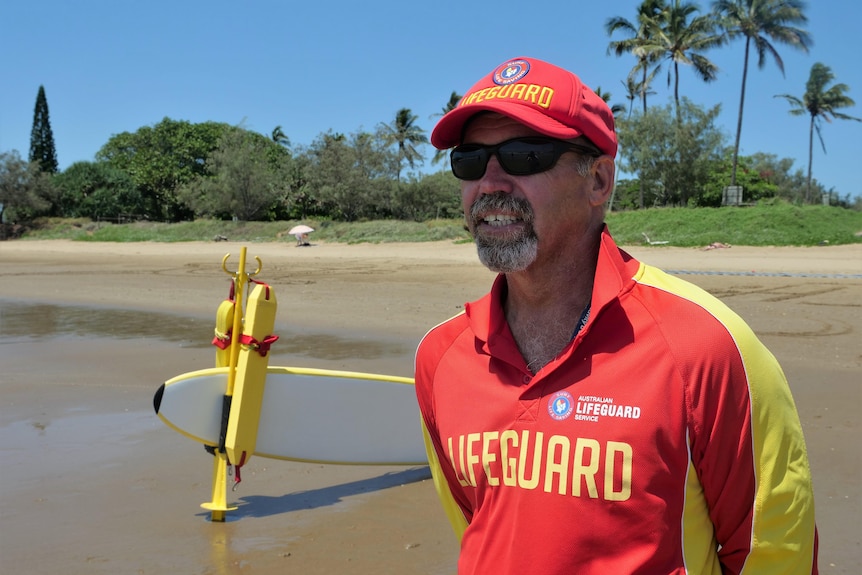 CQUniversity's head of course in occupational therapy, Maria O'Reilly, said while it was challenging to improve accessibility in a natural setting, supplying mobility equipment made an "enormous difference".
"We take it for granted that we can just go down to the beach, walk on the sand, dip our toes in the water," Dr O'Reilly said.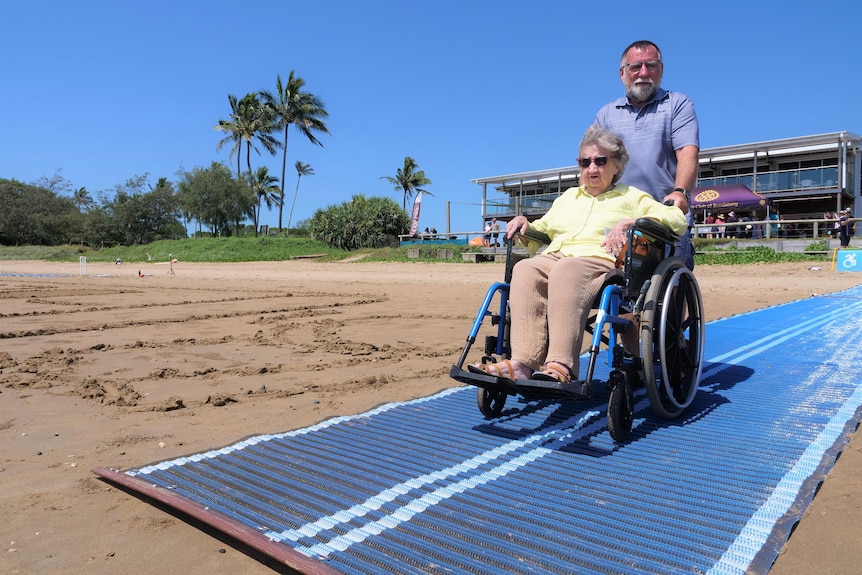 'Magic' at the beach
Living with a spinal injury, Mr Eckart said beach access was an important part of healthy living and hoped to see more initiatives like this one.
"People are always in a good mood when they're at the beach," he said.
"I can't wait to come back here and enjoy it with my family."
Ms Tolstoff also welcomed more mobility support for beachgoers across the state.
"About five years ago, I went to Archie's beach and fell and had to crawl up to a post to get myself off [the beach] … so it's been a long time."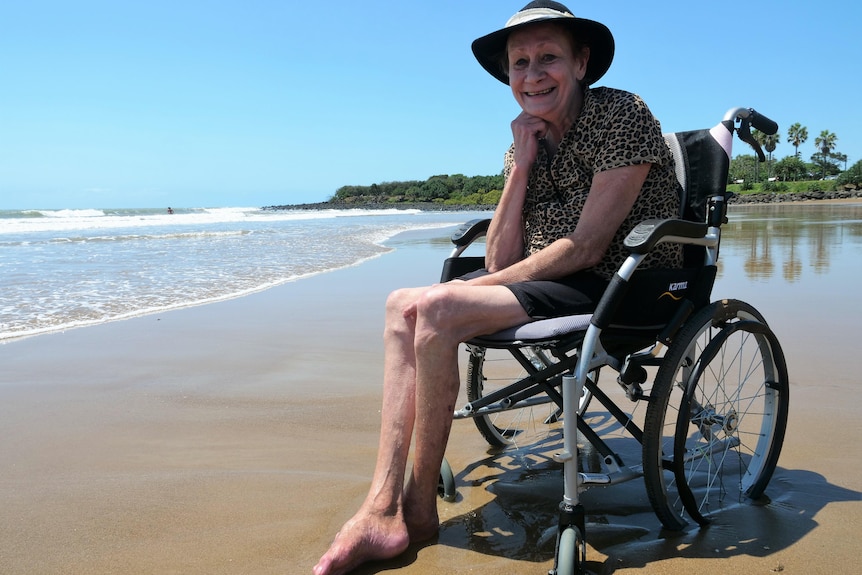 Spinal Life Australia carer Fran Hawes said it was "magic" to see Ms Elliot enter the water for the first time in two years.
"It's giving people back their independence and their power of will," she said.
"I feel privileged to have shared this moment — I'm almost in tears with her."
Source: ABC