In a sermon at Universal Medicine's multimillion-dollar conference centre in northern New South Wales in 2017, Serge Benhayon thanked someone on stage for joining him with her "beautiful team". 
Tanya Curtis was the owner of Fabic, a behaviour therapy clinic on the Gold Coast that treated children with disabilities.
As she and four of her staff took turns reading his doctrines aloud, Mr Benhayon declared there were beliefs that the "rest of the world are going to hate you for".
"You're saying things that nobody wants to hear," Mr Benhayon said.
"You're talking about disabilities being part of karma."
Tanya Curtis didn't bat an eyelid.
She and her staff were followers of the self-styled alternative health group founded by Mr Benhayon, who claimed children with autism and Down syndrome were in past lives dictators, corrupt generals and corrupt politicians.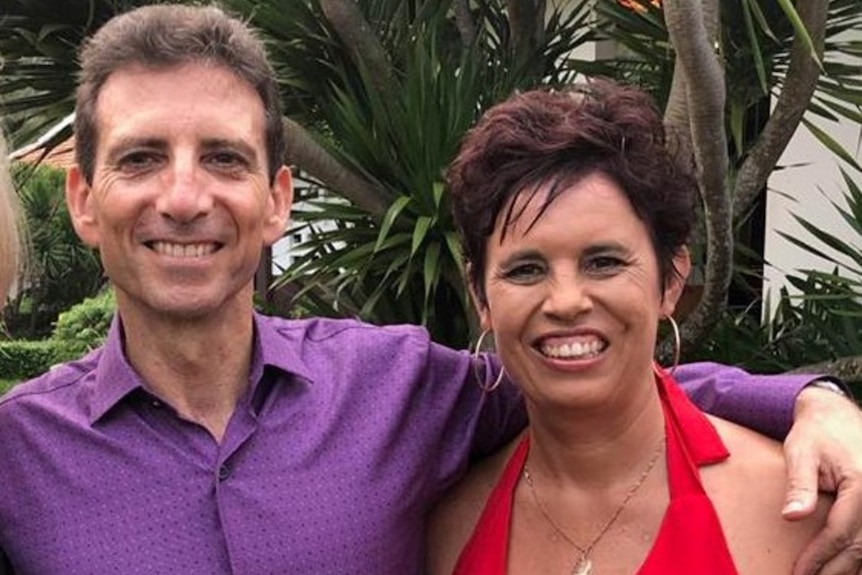 The following year, a jury in a defamation case found Universal Medicine was an exploitative cult, and Mr Benhayon a charlatan who vilified people with disabilities.
Months later, a client cut ties with Fabic over its association with the group.
But Tanya Curtis stood by Mr Benhayon.
"As much as media have made it look very different, Serge has never been charged, on trial or found guilty of anything," she told the client's disability support coordinator.
Now, a 7.30 investigation can reveal the business is facing scrutiny over thousands of dollars in taxpayer funds it received under the National Disability Insurance Scheme (NDIS).
The case involves a vulnerable young man with autism, and a support worker also linked to Universal Medicine.
Fabic has expanded its operations under the NDIS and now treats clients out of Universal Medicine's Brisbane headquarters.
Speaking publicly for the first time, former Fabic staffer Michele Stoelhorst told 7.30: "The fact that Tan Curtis is still working with our families at their most vulnerable, when she believes wholeheartedly that our children, that people with disabilities, this is their karma coming back at them, is absolutely mind-boggling to me."
Mother and son
When Karen Kennedy found a carer for her son Aaron last year, she "seemed to tick all the boxes".
Her name was Deborah McInnes and she was "very easy-going, very reassuring, experienced" and funded by the NDIS.
Ms Kennedy was anxious to see her 18-year-old son develop skills to make his way in the world, but as a working single parent, finding the time was a struggle.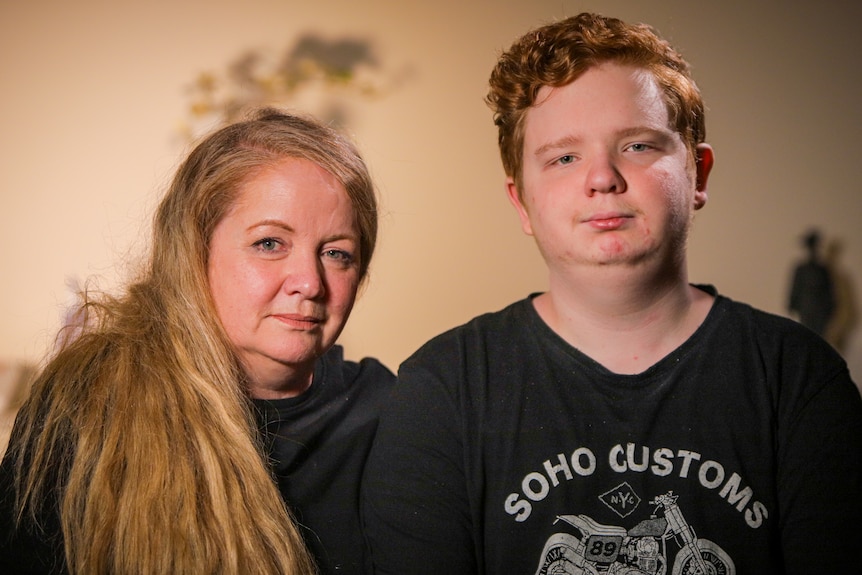 That's where Ms McInnes came in. But as months went by, Ms Kennedy's relief gave way to concern.
Ms Kennedy began to see invoices for "outrageous amounts" of up to $5,000 a fortnight, much spent on sessions at a behavioural therapy clinic, sometimes twice a day.
"It got to the stage where all she was doing was taking Aaron to Fabic," she said.
Ms Kennedy said she looked up Fabic on the internet and saw Tanya Curtis promoting Universal Medicine.
"I asked Deborah about this and she just sort of fobbed it off to say, 'Oh, that's nonsense, you know, that's rubbish, don't listen to that'."
But Ms Kennedy's internet searches showed that Deborah McInnes herself was deeply involved.
Aaron said his mother explained to him that his carer and Fabic "were all involved with a cult".
The final straw came in when Aaron was booked in March to see a therapist at Universal Medicine's multimillion-dollar Brisbane headquarters.
"I think they may have been grooming him [to join Universal Medicine]," Ms Kennedy said.
Ms Kennedy said in less than a year, the carer had spent more than $50,000 of Aaron's NDIS package, including on therapy that appeared to her to make "no noticeable difference or improvement in his social skills".
"It's disgraceful, the amount of money that they've obtained from Aaron's funding," she said.
"The end result was, I think, purely to benefit Universal Medicine, because Fabic obviously is an extension of Universal Medicine."
Cult 'cartel'
This was no surprise to Esther Rockett.
The healthcare activist proved Universal Medicine was an exploitative cult in a six-week trial in the New South Wales Supreme Court in 2018 after Mr Benhayon sued her for defamation.
"This was clear to me when I began blogging about them, that this group operated as a cartel with a system of internal referrals," she said.
"They would bring in vulnerable clients from the outside and funnel them into Universal Medicine businesses."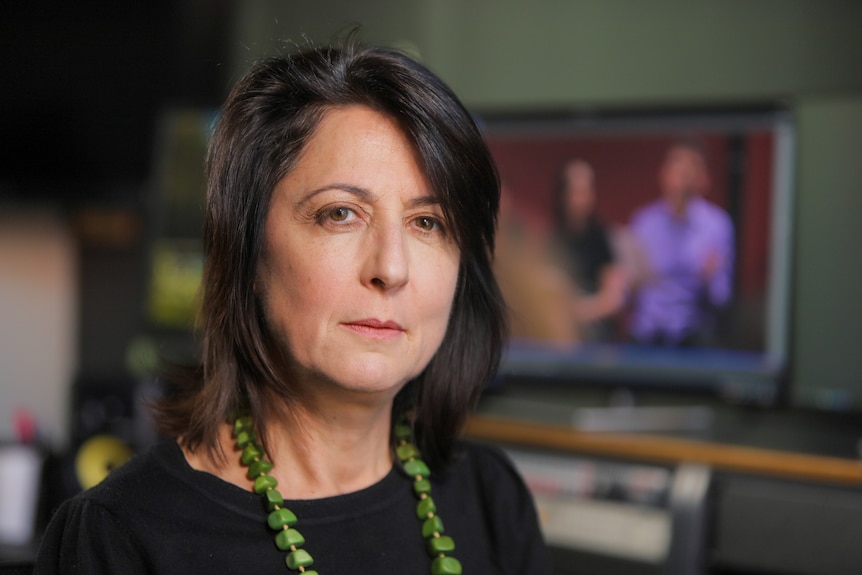 During the trial, Tanya Curtis appeared in a Universal Medicine promotional video declaring she felt "at home" with Mr Benhayon's teachings.
Five years on from the court case, Ms Rockett said she's frustrated to see "no accountability whatsoever".
"It's just grim that this is another hurdle for disabled people, that they have to be wary of operators who could lure them into a group like this and could bring them to a premises of somebody who has these views and get government funding for it."
Money 'funnelled to Universal Medicine'
As Fabic business manager, Michele Stoelhorst said she saw her friend Tanya Curtis transform under the sway of Universal Medicine.
"I saw the money that was being funnelled to Universal Medicine and some weeks it was extraordinary."
Most of Fabic's merchandise referenced Serge Benhayon and Universal Medicine, and staff were sent to the group's workshops, she said.
"I was groomed as such to become a cult member."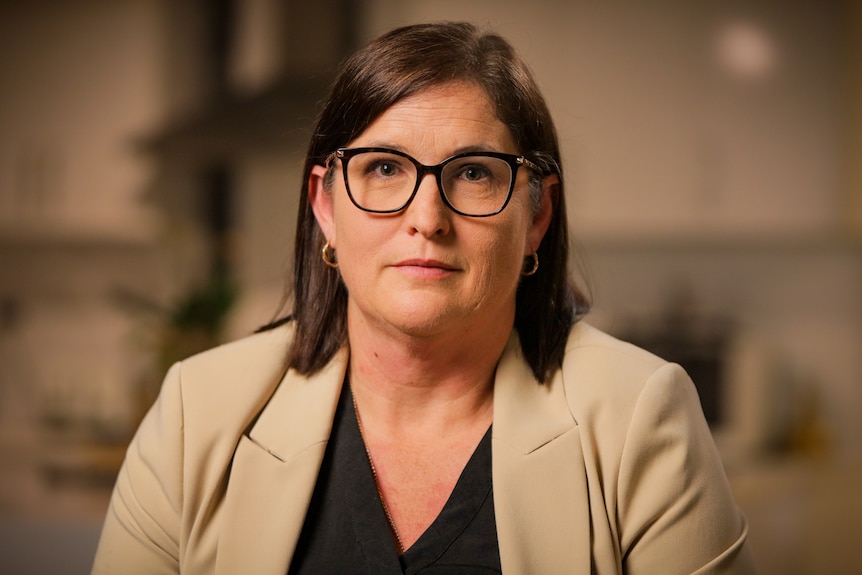 But Ms Stoelhorst said she saw the dark side of Universal Medicine when her daughter baulked at attending one of its events.
"I was told by Tanya Curtis that if my daughter didn't attend, it was because she was learning judgement, and if she learned judgement, she would have a baby with Down syndrome because that's her karma for judging others."
She said Ms Curtis also parroted Mr Benhayon's bogus ideas about karma and autism.
"Not only my son, but anybody who's on the spectrum, that's because in their past lives, they've made bad choices and they were bad people in their past lives."
Ms Stoelhorst said when she left, Fabic was mired in six figures of debt.
It's now a registered NDIS service provider that employs 15 staff.
'Unvalidated' therapy
Dr Sue Ieraci, of the group Friends of Science in Medicine, said Mr Benhayon and Universal Medicine seem to have been "very influential on the providers in this Fabic clinic".
Two of its psychologists feature in Universal Medicine promotional videos and appear to use a form of therapy with no evidence base, Dr Ieraci said.
"It's definitely stated on the clinic website that two provisionally registered psychologists are using this unvalidated method in their therapy. They don't seem to be hiding that in any way," she said.
"The clear links that have been shown between these people and that clinic and the NDIS funding are really concerning.
"Both for the sake of the patients and families and also for the expenditure of public money, there are enough red flags there that warrant further investigation."
NDIS Commission 'aware of the matter'
In April, after breaking off the arrangement with her son's carer, Karen Kennedy lodged a complaint with the National Disability Insurance Agency (NDIA).
She alleged her son's NDIS funding had been improperly used, including a "significant portion" spent on sessions at Fabic.
"My hope is that the likes of Fabic and especially Deborah McInnes are not allowed to practice, you know, under the NDIS ever again," she said.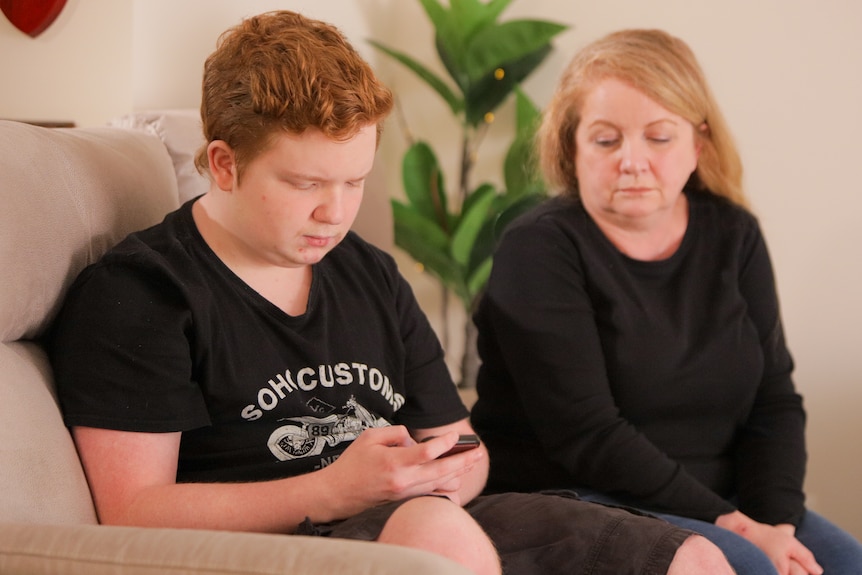 Aaron Kennedy said he still "can't wrap my head around this whole thing".
"If I was to do what Deborah was doing and what Fabic was doing to someone, I would be so guilt-ridden."
7.30 put questions to Tanya Curtis, Fabic's registered health practitioners, and carer Deborah McInnes.
None responded.
The NDIA said they will "continue to support Aaron and his family".
The NDIS Quality and Safeguards Commission said they are "aware of the matter" but cannot comment.
Watch 7.30, Mondays to Thursdays 7.30pm on ABC iview and ABC TV
Source: ABC