Anne Page says attitudes toward Down syndrome have only changed for the better after caring for her daughter Jo for 45 years. 
She and husband John had to become self-trained therapists when Jo was born in the isolated town of Newman in Western Australia.
With the nearest family more than 12 hours away in Perth, Mrs Page said it was a tough start in life for Jo, with access to only one doctor.
She said the doctor knew very little about disabilities and it was during a time when Down Syndrome had a "revolting" name.
Her family soon moved across the country to Birchip in western Victoria, but Jo still had to travel more than an hour by bus to reach therapists in St Arnaud.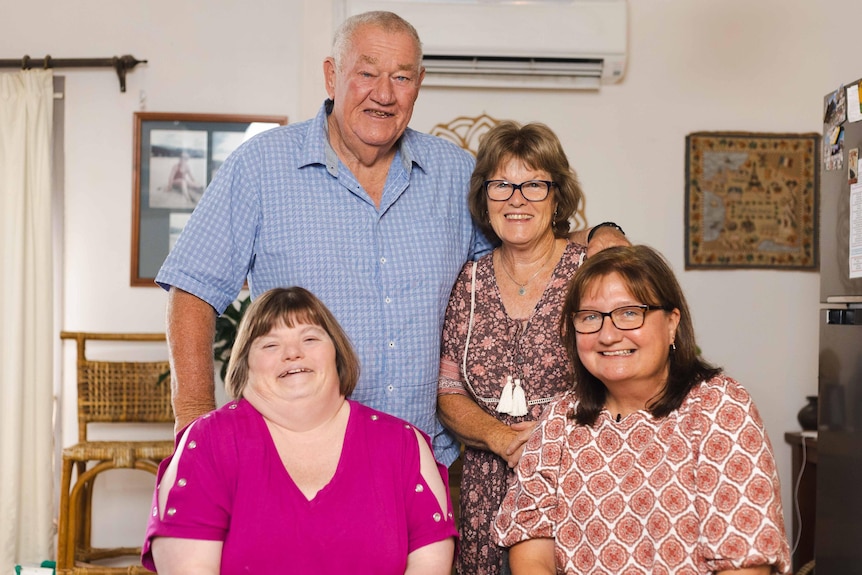 "People thought that we were pretty crazy doing that when she was two-and-a-half, but she slept all the way and didn't do her any harm." 
Even getting Jo into school proved to be a challenge.
"The hierarchy, who I had to approach didn't think it was perhaps the best choice that we should be doing," Mrs Page said. 
"You had to deal with that, and more or less kind of educate them."
Small-town support
With a population of less than 1,000, Birchip has more than it's fair share of community support for the Down Syndrome community.
Mrs Page said every shop owner knew Jo's name.
"That's not got to do with any training or being a therapist, that's a nice, lovely person that appears either as your neighbour or someone that has just the most amazing heart," she said.
"It's a beautiful moment when you find those people that come into you into your life and are so supportive, and they've been there all Jo's life."
Mrs Page said her family realised early on it was up to them to find out what services and support were available.
It is a lesson they try to impart on young families who also have children with Down Syndrome.
"When there is a diagnosis, you've got that grief component, no one deals with that except the families," Mrs Page said.
"The world falls apart, no one really support you with that grief part.
"So sometimes that lingers for families for a long time."
Struggle in the regions
According to National Disability Insurance Scheme (NDIS) statistics, more than 12,500 people in Australia list Down syndrome as their primary or secondary disability.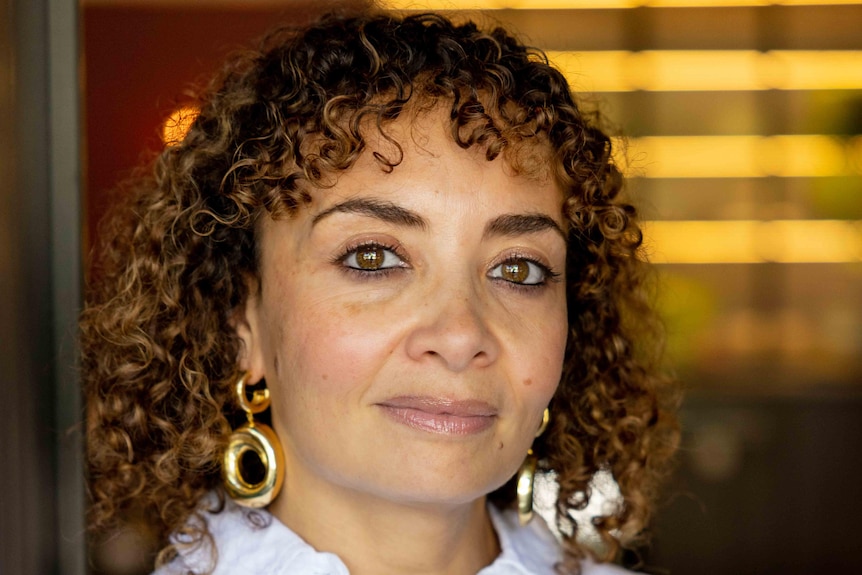 Carer Solutions chief executive Jane Morrell said people in regional areas struggled to find the right support, despite it being the most common genetic cause of intellectual disability.
"Whether it's you having a disability yourself or a family member, you want to be in the driver's seat and be able to make those decisions for yourself but that choice is taken away when you're going down the road with a traditional provider," she said.
"If they've got an existing relationship with someone, that's half the battle. 
"So it's really important that you have that connection and that and that level of trust, with someone who's coming in and out of your home, especially with anything to do with personal care."
Loving life
Jo Page first met Wendy Bidstrup at her local library.
Mrs Page said the two had become good friends after Ms Bidstrup decided to become her carer and completed her training.
"She smiles, laughs, and has grown with me," Jo said.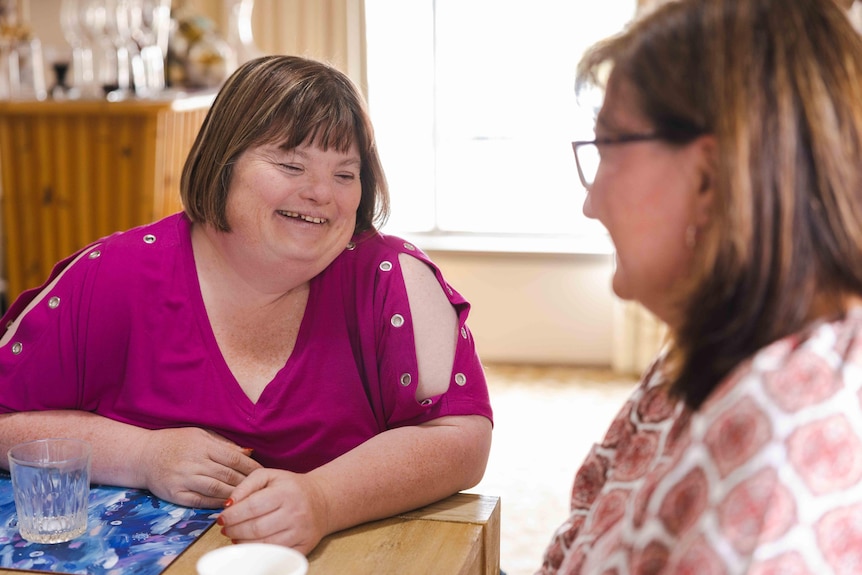 Jo now fills her days with the sounds of George Strait, and working in the community.
"I've been working in the library, I put the books away," she said.
Finding independence
The Page family has been planning for Jo's long-term future. 
Mrs Page said funding changes made to the NDIS had made it the type of model they wanted.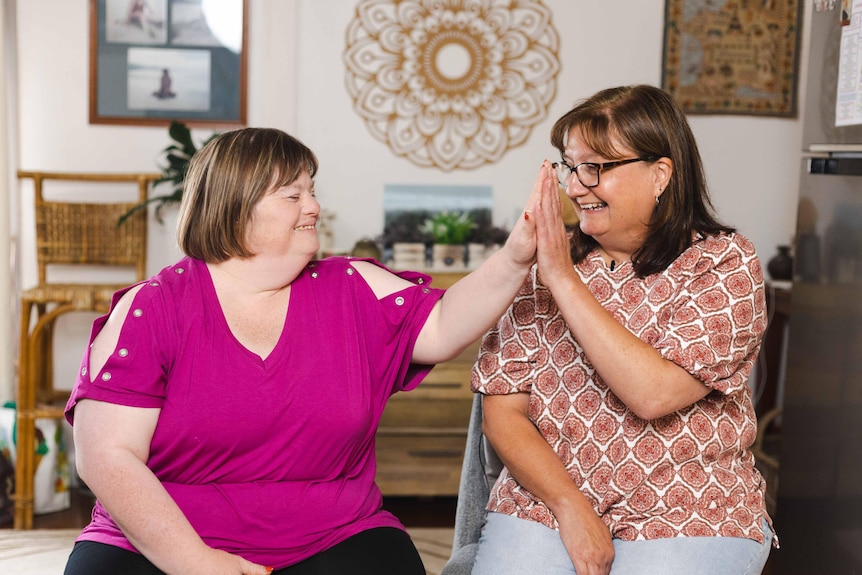 "We're able to choose our own support works for Jo, and being able to plan her life, the whole planning process has been quite smooth," she said.
"People know what is important in her life, if John and I fall off the perch they know what's needed to still keep going."