"Just like you, I like to play. I love playing outdoors. I love listening to music. I love going to kindy to be with all my friends. I love playing with the wool from our sheep on our farm."
These words are part of the story of seven-year-old Ziggy, who is just like any other kid, but with a few differences.
When his dad, farmer Brook Seal, was sending off his youngest son to school in their home town of Kimba, in South Australia, he wanted to give Ziggy a bit of a helping hand.
Ziggy has a brain injury, so Mr Seal put together a photo and storybook as a tribute to his son and to explain to his classmates that just as they were all different, Ziggy was too.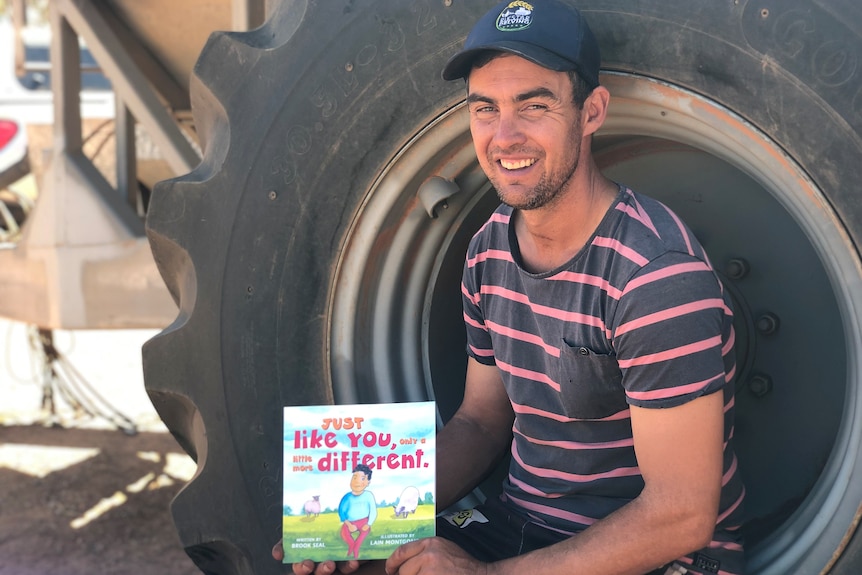 The book Just Like You, Only A Little More Different has now been published and has already sold thousands of copies around Australia with profits going to the Royal Flying Doctor Service.
Book star Ziggy
Ziggy is the youngest of Brook and Cody Seal's four children and will soon be a big brother.
Mr Seal said when Ziggy was two days old he suffered a cardiac arrest and sustained a brain injury.
"He's got a pretty severe brain injury, which makes communication, movement and things like that very difficult, and he needs 24/7 care," Mr Seal said.
Ziggy goes to Kimba Area School and Mr Seal said he wanted his son's school mates to be able to ask questions.
"Ziggy has some amazing friends and I thought, well some might be scared, some wouldn't be scared, some wouldn't know if they could ask questions and some would," Mr Seal said.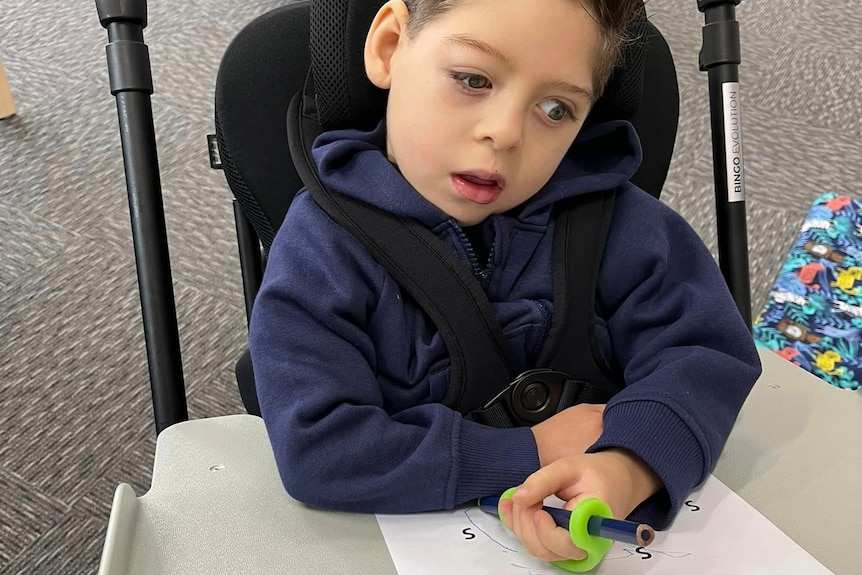 "A lot of the time people think someone with a brain injury, they think there's a million things wrong with them, but there's actually only ever really one and it's their brain."
Mr Seal said after sharing Ziggy's story the students were more responsive in the classroom and in the playground.
"You know, they said hello to him. And that was great, but these are also kids who have grown up with Ziggy and they just love him for him."
Farmer turned author
The idea for the book came to Mr Seal over many hours on the tractor in his paddocks.
After sharing his story with Ziggy's classmates, Mr Seal was encouraged to publish it.
"Yeah so that was a big step," Mr Seal said.
"I got a publisher and an illustrator, who is our friend Lain Montgomerie.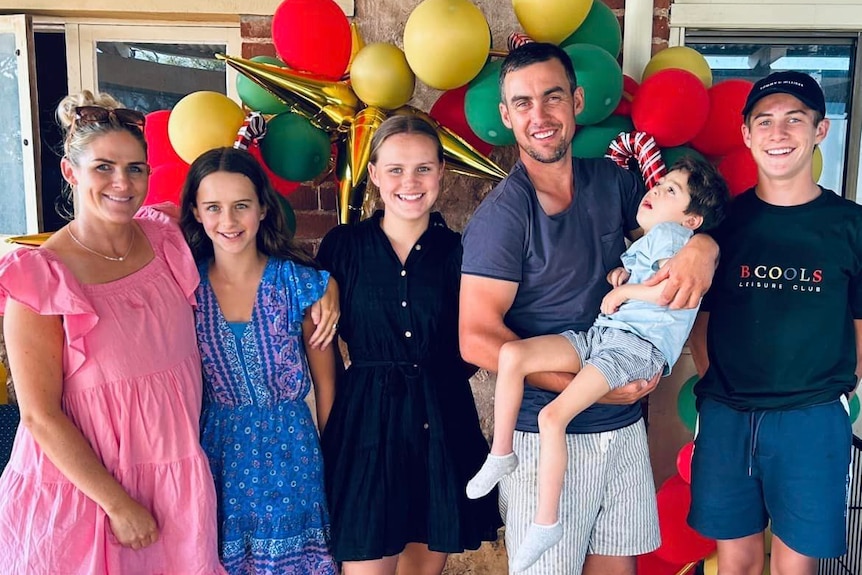 "This is obviously a little bit of a different book [to the original storybook he made] and a more publishable book."
Mr Seal said everyone could relate to the theme of accepting all differences.
"It's about all people who might have something different about them and embracing them and if there's something different about you? Well, that's fantastic," he said.
"You know it might be your religion or your sexuality or anything really, that's the main message of the book — it doesn't matter if you are different."
A message in the book also points out that it takes a village to raise a child and Mr Seal said this could not be more true when it came to Ziggy.
Mr Seal hopes the book can give back to the community as well.
"All profits are going to the Royal Flying Doctor Service who do a great job in all rural communities," he said.
"I wanted to use the book as well to just say thank you to everyone in the community who has helped us and has embraced Ziggy and loves him just as much as we do."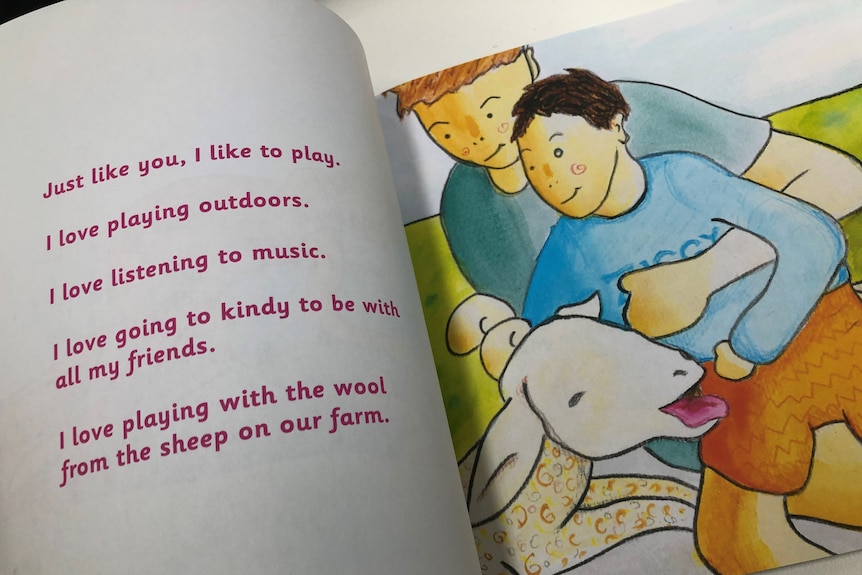 Mr Seal is pleased with the reception to the book, after a long process to have it published.
"I wouldn't say I wouldn't do it again, there is a lot of time that went into this first one and I thought being a children's book it would be easy," Mr Seal said.
"But it was a lot of fun and I just love seeing the kids and people who are reading it and enjoying the pictures and the message in the book.
"But I don't think I will be leaving the farm for a book tour anytime soon."