Being deaf does not stop Kuku-Thaypan Yalanji woman Patty Morris Banjo from feeling the music.
Warning: Aboriginal and Torres Strait Islander viewers are advised that the following content contains the names of people who have died.
Ms Banjo originally learnt to dance jazz and ballet and took to the stage for the first time at 10 years of age, and now she has danced for her culture at one of the nation's biggest events.
"There were all hearing people, there were only two of us deaf girls, but we danced perfectly and to the beat," Ms Banjo said.
"Our teacher came, our ballet teacher, and she said please give a round of applause for the two deaf girls in the dance group."
She remembers the crowd "lost it" and at that moment looking out at the crowd she saw her foster mum passionately clapping. 
"I started ballet at a young age and my foster mother put me into ballet classes," Ms Banjo said.
Ms Banjo is a Stolen Generations survivor and says at two years of age she was taken away from her parents.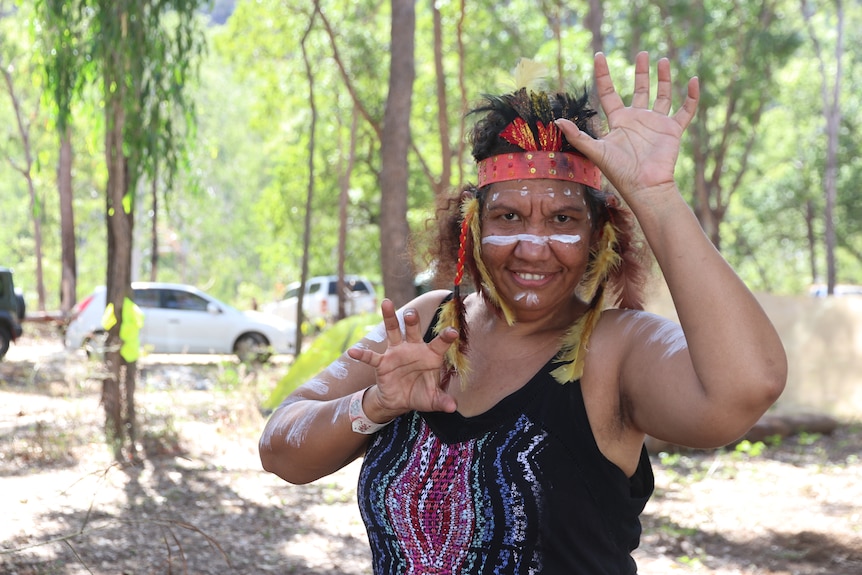 "My mother is full Aboriginal and she wasn't allowed to be with a white European at the time, that was the law," she said.
"I was a bit sick at the time, perhaps with the mumps, but they weren't sure what it was."
Living in the remote rural town of Laura, Ms Banjo attended the Laura Quinkan Dance Festival from a young age.
"My aunty, whose surname is Banjo, I would come with her and I wouldn't see so many family members for such a long time and we would all meet up here," Ms Banjo said.
"It was a meeting place for us."
In 1998, she established the Deaf Indigenous Dance Group (DIDG) with Priscilla Seden, who has since died but to whom Ms Banjo attributes the success of the group.
Usually, the group practises on a wooden stage so that they can feel the drums and the tapping of the sticks.
"Some of us have some residual hearing so we can follow the clap sticks."
"But others just feel it, it's just a rhythm."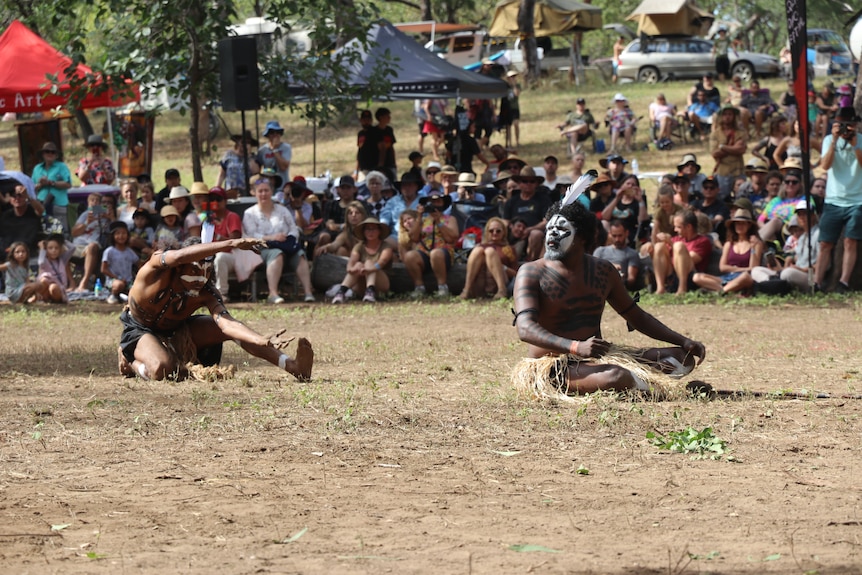 Advocate for Indigenous deaf people and the president of the Deaf Indigenous Dance Group, Wagadagam and Badulgal woman Sue Frank said she held events to fundraise to be able to take the group to Laura Quinkan Dance Festival.
"It doesn't really matter which tribe we come from, we all share and we all dance together as one mob," Ms Frank said.
"We're individual deaf people, Indigenous deaf people, and we share the same language, being our sign language.
Ms Frank said it was important for them to be connected to the community and that isolation could negatively impact mental health.
"It's very exciting and it's a real eye-opener for everybody else here to think about deaf Indigenous children and their upcoming as well," Ms Frank said.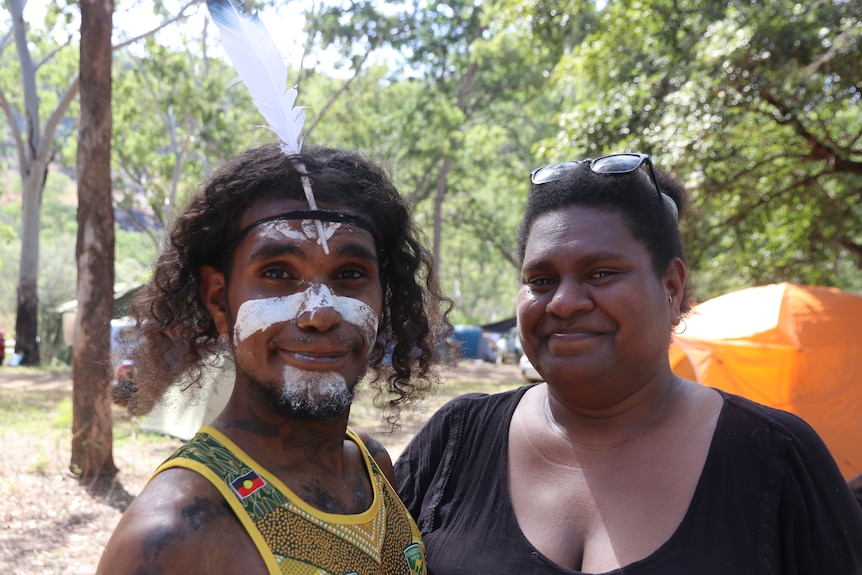 Yidinji man Nathaniel Murray-Fourmile was not born deaf but as he began to lose his hearing he began to feel sad and isolated, as most do who experience hearing loss.
"I'm getting a lot of teachings from some of the older people within the dance group and I've learnt a lot from them … getting a lot from Cliff who is an older Indigenous man who is deaf also," Mr Murray-Fourmile said.
"Seeing that — wow — there's a deaf, Indigenous man who's dancing and having involvement, I can do that as well."
Mr Murray-Fourmile, who has been dancing with his family and in public since he was seven years old, takes a lead in the group, giving mentoring and visual cues to members.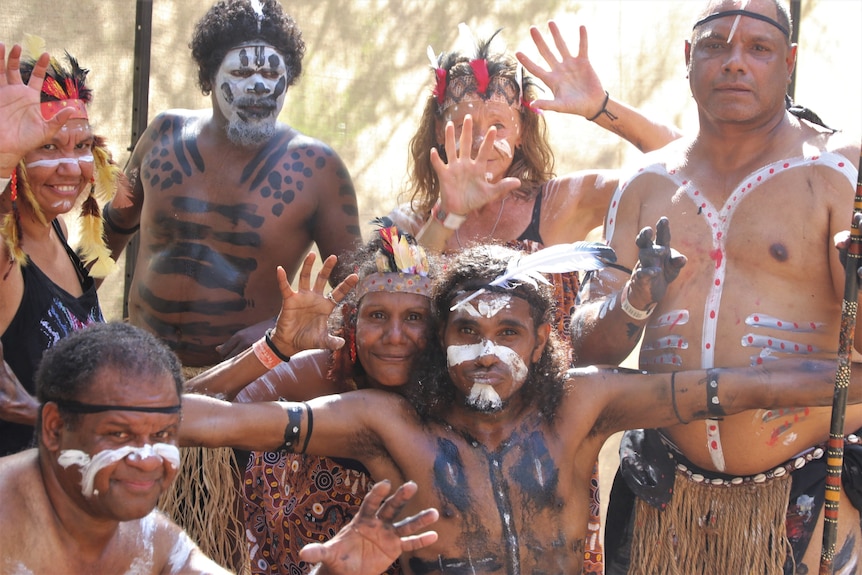 "Sometimes it's very difficult for a deaf person when they're dancing because we can't hear the music," Mr Murray-Fourmile said.
"So we're really having to use the visuals and watch each other as prompts because we're actually going through the dance in silence, so to speak."
Mr Murray-Fourmile said it gave him pride when the dance finishes, and the group finishes on the same beat together and put their spear into the ground.
"That way we all feel connected," he said.
These interviews were translated by Suzannah Jackson and Gary Moran who have been involved in the Deaf Indigenous Dance Group for some years.