Some days can feel as long as the 80 years of Sister Cecilia's life.
She sits and watches your face intently as you speak, constantly processing the small expressions to understand the sounds she cannot hear filling the room around her.
Sister Cecilia has been deaf for more than half a century.
"Because I lost my hearing, a lot of my hearing, in my early twenties, my whole life had to change regarding what type of ministry I would do," Sister Cecilia said.
It was the early sixties, when Sister Cecilia says there was little support for those going through the lonely journey of hearing loss.
She had to abandon her teaching work and struggled to cope.
As time went on, Sister Cecilia found a self-help group and went to audiologists and Australian Hearing.
"It's with their help that I have totally turned around my loss of hearing. It's been a gift now and I just want to help others," she said.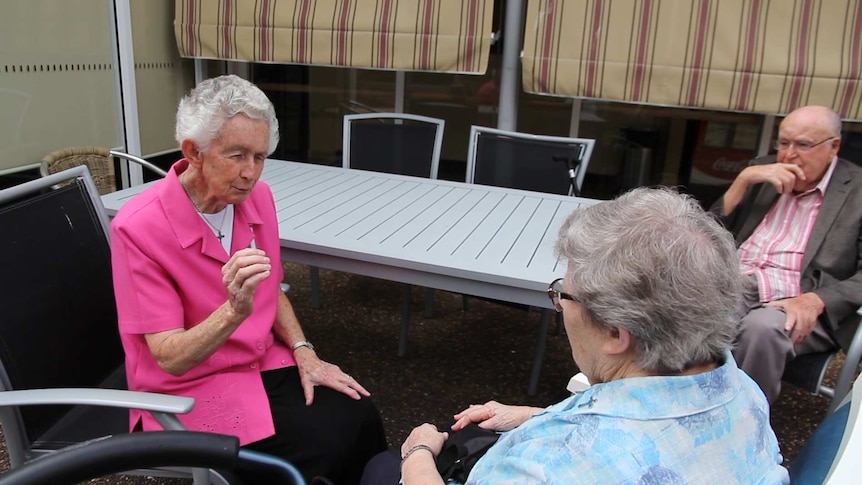 World comes alive with hearing support
While the National Disability Insurance Scheme funds a variety of support services for those under 65, some are concerned there isn't the same level of support for older Australians.
Every week Sister Cecilia makes the visit to the Calvary Cessnock Retirement Community in the New South Wales Hunter wine region to help fill that gap and offer the support she felt she didn't have in her own initial dark times.
She teaches them how to use their new hearing equipment and cope with what can be dramatic life changes.
Ninety-five-year-old Bill Hicks is one of her regular clients.
He started to struggle to hear at the dinner table and when speaking to people, but did not realise he had a problem.
Sister Cecilia and audiologists from Australian Hearing have made huge changes to his life.
"When we began discussing it and she [the audiologist] carried out the tests I realised just how much there was amiss in my hearing and then I was provided with the hearing aid and the world came alive in a way that I didn't realise beforehand," Mr Hicks said.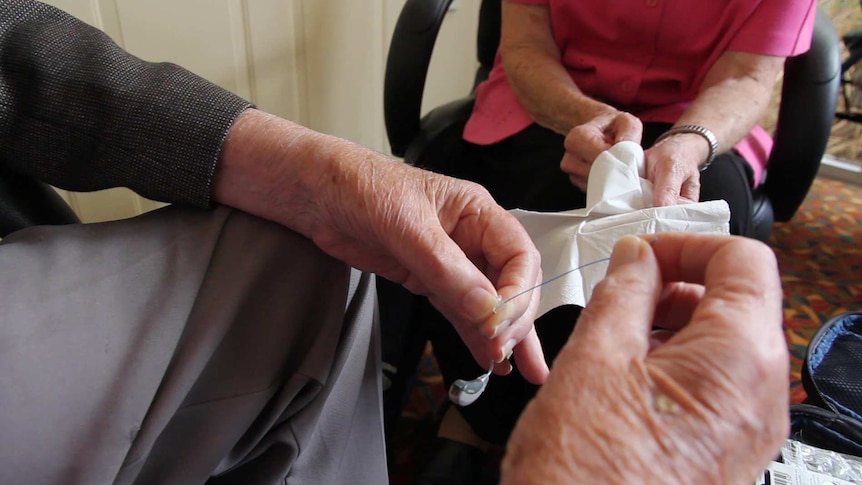 Deafness and hearing loss increasing in Australia
As Australia's population ages, the country is dealing with a growing number of people losing their hearing.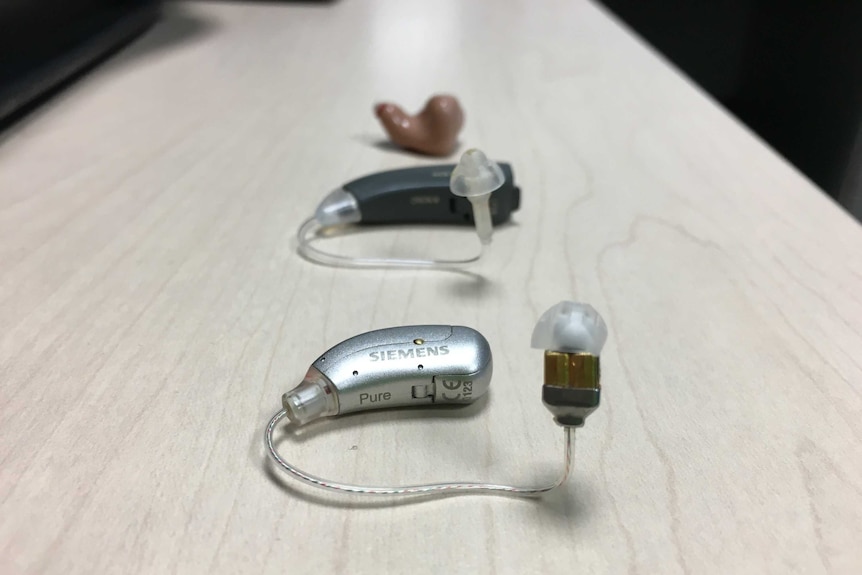 "So, it's the second-most common health disease in Australia. In 2005 it was affecting 3.5 million Australians and that is looking to increase."
Mr Shaw said it was estimated that 30 to 40 per cent of hearing loss was preventable and people needed to do more to protect the important sense when they are younger.
"We live in a fairly noisy world and that noise, whether it be in the workforce or driving trucks or flying planes or just the day-to day-noise, is contributing to the hearing loss that we have later in life and we also see a lot of younger people coming in with noise-related hearing loss as well."
Source: ABC