It feels entirely appropriate that children be watched over by the newly unveiled bronze statue of Stella Young as they tumble and squeal in Stawell's accessible playground.
Key points:
A bronze statue of disability advocate Stella Young has been unveiled in her home town of Stawell
Ms Young died in 2014, aged 32
Students at the local specialist school say they draw inspiration from Ms Young
The much-admired disability advocate grew up in the small western Victorian town where she was today immortalised at an emotional ceremony.
Ms Young was 32 when she died suddenly in 2014, but her sharp wit, fierce advocacy and bravery to challenge social norms were warmly remembered.
Her father, Greg Young, performed Somewhere over the rainbow for the crowd on his ukelele, watched by her mother, Lynne, who helped design the monument in Cato Park with a team of Wimmera artists.
Madi Young told the crowd her sister Stella never held back from telling people what she thought, and that was especially true for her family.
"In all her feistiness and savage honesty, we wouldn't have changed her for the world," she said.
Ms Young, a comedian and journalist, was also a passionate campaigner for more accessible spaces, especially at concerts and events, and lobbied for the creation of the National Disability Insurance Scheme.
The statue is made of bronze, and next to it is a sandstone plinth where visitors with low vision can visit a website about Ms Young.
It also features voice information set off by a sensor.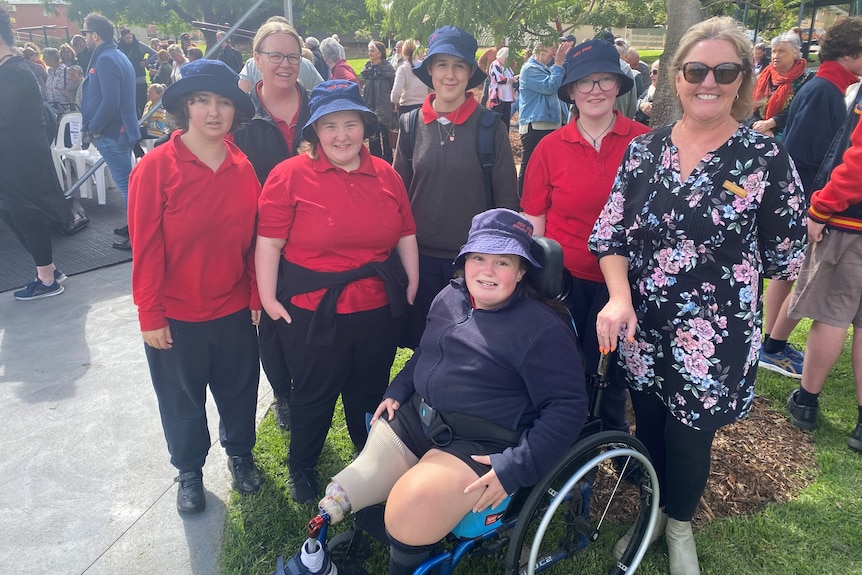 Stella paved the way
Skene Street Specialist School principal Sandi Slocombe said Ms Young broke down important barriers. 
"For our students, they still feel that power of advocacy and involvement in the community," she said.
Ms Young in 2014 said she wanted to live in a world where "we don't have such low expectations of disabled people that we are congratulated for getting out of bed and remembering our own names in the morning".
Stawell student Amarina Richards, who is in a wheelchair, said Ms Young taught her that she could do everything she wanted to do if she put her mind to it.
"It's really helped me so much and it means a lot in my heart," Amarina, 17, said.
The statue of Stella Young is the first of six artworks commissioned by the Victorian Government's Women's Public Art Program.
Minister for Women Natalie Hutchins said other statues of women would be unveiled across Victoria in coming months.
A significant life
Ms Young joined the ABC in 2010 as editor of Ramp Up, a news website for Australia disability community.
She also served as a member of the Victorian Disability Advisory Council, Youth Disability Advocacy Service and Women with Disabilities Victoria.
Close friend Sarah Barton said the statue and a feature documentary she was working on would hopefully bring Ms Young's message to "a whole new audience".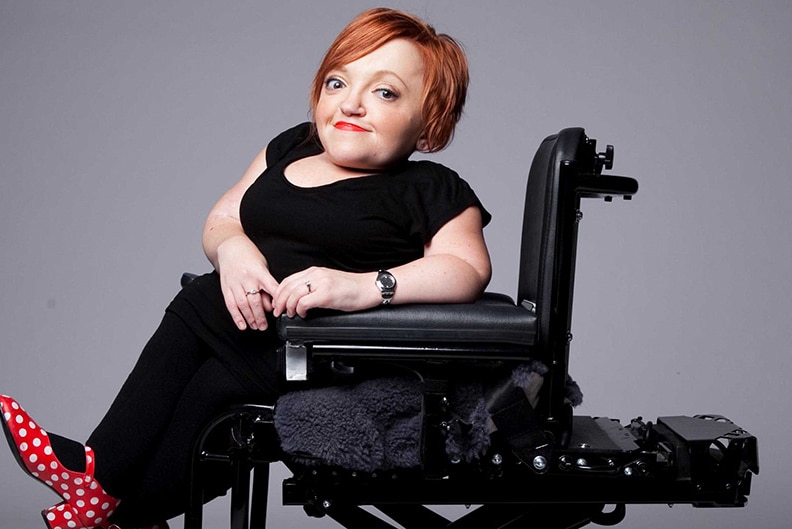 "Stella spent her whole life resisting unconscious ableism, including the tokenism of bestowing awards on disabled people for not doing much at all," she said.
"When Stella was invited to do that famous TED Talk, she was a bit irritated by it all.
"They weren't going to pay her, for a start, and she felt uneasy about the format of TED.
"She knew her role on that stage was to inspire people, and that made her uncomfortable.
"She was of course, also a pragmatist, and the talk would boost her profile enormously, so the trick was how to do TED while also challenging the format.
"She absolutely nailed it."