Billy Monger, a professional car racer and double leg amputee, is going to walk, cycle and kayak 140-miles in four days to raise money for Comic Relief. The 21-year-old from Charlwood, Surrey, had both legs amputated following a car crash in 2017.
Billy Monger car crash during F4 race at Donnington Park
In April 2017, Billy Monger was competing in a Formula 4 car race at Donning Park in Leicestershire. During the race – at speeds of 120mph – he crashed into the back of another car injuring both legs.
After spending an additional 90-minutes in the car, he was eventually got airlifted to hospital and soon after had both legs amputated.
After a year of rehabilitation, Billy returned to racing in 2018 after appealing to motorsport's international governing body, the FIA, to change its regulations restricting disabled drivers.
In November 2018, he featured in a BBC documentary titled Driven: The Billy Monger Story, which tells the story of his accident, watching him come to terms with his disability and managing to get back on the racetrack.
Billy also won the Euroformula series Pau Grand Prix in 2019.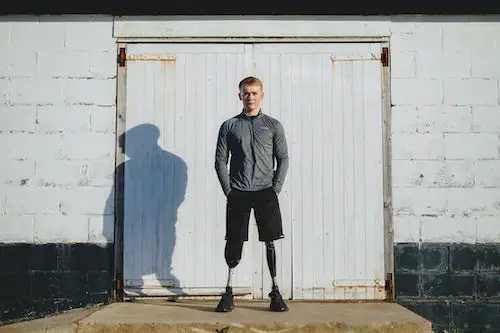 Starting 22nd February, Billy will tackle huge distances on foot, take to freezing open waters by kayak, and endure day long stretches on a bike, all while battling the unpredictable British weather to cover 140 miles in four days, with Billy finishing at the world-famous race circuit, Brands Hatch, in Kent.
Billy has been training for the challenge for a couple of months now and has been working with specialists and trying out new bikes and kayaks to ensure he has the best equipment available.
Billy has also been helped and advised through Zoom training sessions by Wildwater World Champion and Team GB Coach Hannah Brown, two-time World Paratriathlon Champion Hannah Moore, Paralympic Talent Coach Becky Hewitt and Billy's long-time trainer, Andy Wellfare, to ensure he has the best levels of training and professional advice before taking on this challenge.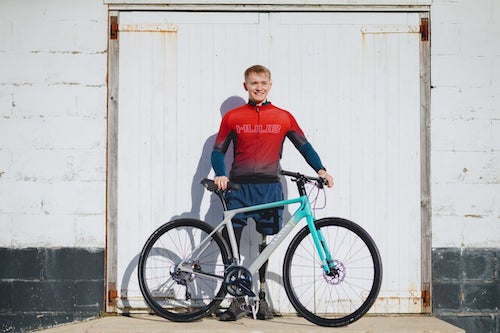 Billy said: "It still feels so surreal that I'm doing this for Red Nose Day – that I'm doing 140 miles, in disciplines that I haven't got any experience in at all.
I haven't cycled since my accident, three years ago and I've never kayaked in my life, so I'm going to have to get the hang of the gear pretty quickly, especially to cover the distances that we're doing. So, it's nerve wracking but it's exciting.
I never thought I'd be doing a Red Nose Day challenge of my own. I remember watching people like David Walliams and John Bishop when I was younger and never ever would I have imagined myself in their shoes.
But the reason I said yes is because I really hope we can raise lots of money for people that need support. It's such a difficult time right now for everyone and I'm really proud to be able to do something to help."
Ahead of his challenge, Billy visited Fight 4 Change, a boxing project in London which is supported by Comic Relief.
The project works with young people, offering them boxing, mentoring, mental health support and peer-buddying systems to help overcome isolation and help navigate the many challenges they face.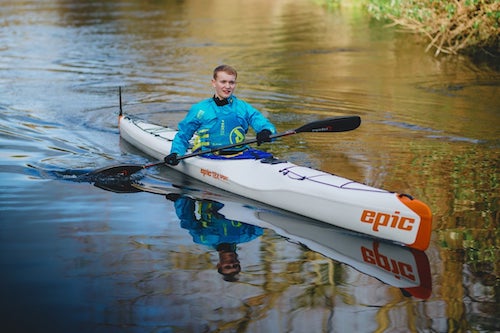 Billy added: "I loved seeing how donations to Red Nose Day have been helping Fight 4 Change. I'm so grateful to the team there for showing me the amazing work they do and telling me how sport has such a positive impact on young people's lives and helped them get through incredibly tough times.
I'll think of this when the challenge gets really hard and know it will be all worth it to hopefully raise some much-needed money."
By Emma Purcell 
Source: https://disabilityhorizons.com/