Australians throw away millions of computers, televisions, smartphones and tablets every year.
Most of them end up in landfill, causing toxic chemicals such as lead and mercury to leach into the soil, which damages the environment and can endanger human health, according to the World Health Organisation (WHO).
But a Queensland recycling program has found a way to divert tonnes of discarded electronic devices from landfill, while also providing employment opportunities for people with disability.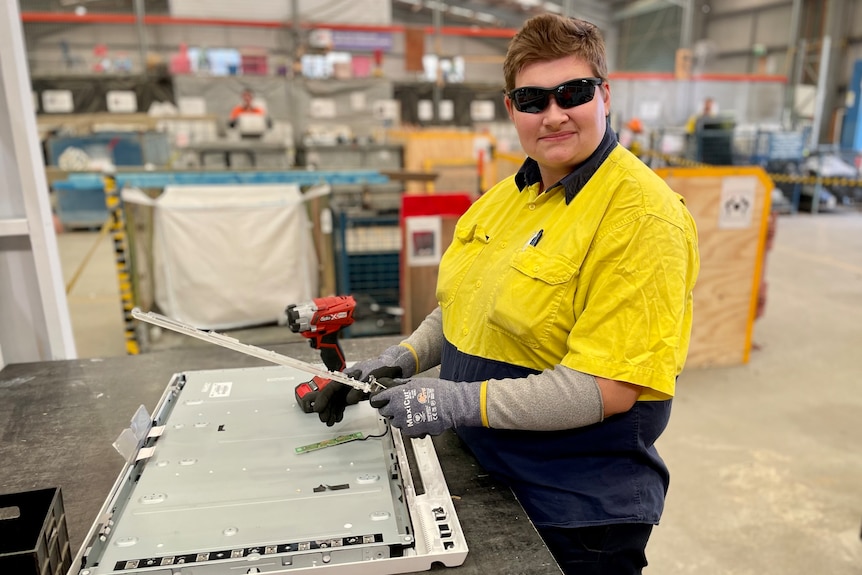 Every weekday morning at 8 o'clock, Natasha Young arrives for work at a Gold Coast e-waste sorting centre.
She spends the day disassembling old TVs and computers, separating their components into tubs.
Ninety seven per cent of a television — the glass screen, plastic frame, copper wiring, motherboards and circuits which contain precious metals like gold and silver, even the screws — can be fully recycled.
"When I first pulled my first ever TV apart it blew my mind," she said.
"It's basically saving the environment."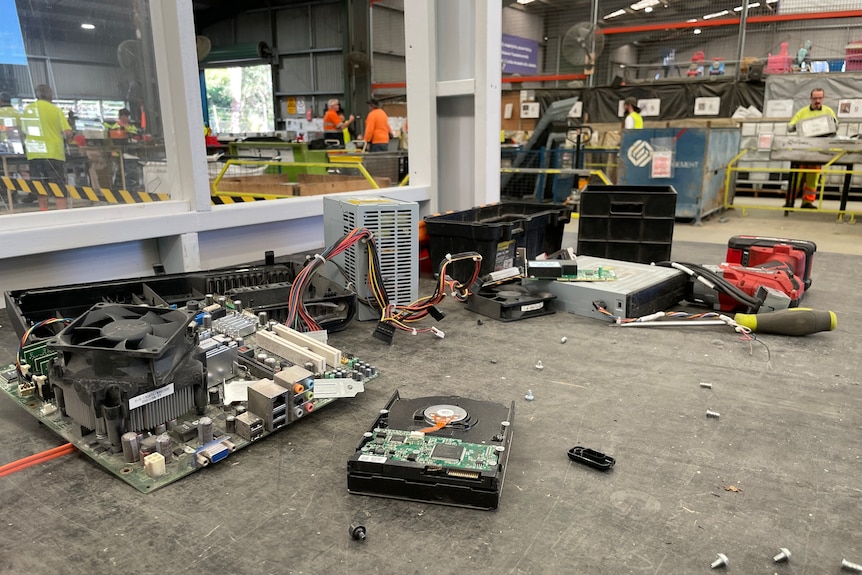 The City of Gold Coast outsources its e-waste recycling to the Endeavour Foundation, a charity that employs people with a disability who often face discrimination or barriers to entry in the workforce.
Its team collects TVs and computers from the council's dumps and disassembles them by hand.
Floor manager Adrian Engler has worked for the foundation for 11 years and can't believe how many expensive electronics end up in the trash.
"It's just non-stop," he said.
"Some TVs we get in are still working. A lot of people ask us if they can buy them, but it's a 'no'. We just recycle them."
Rapid expanding problem
According to the United Nations, the average Australian throws away 27 kilograms worth of electronics a year, making us the world's fifth largest producer of e-waste per capita.
The quantity of e-waste generated worldwide is growing so rapidly that experts believe it will double by 2050.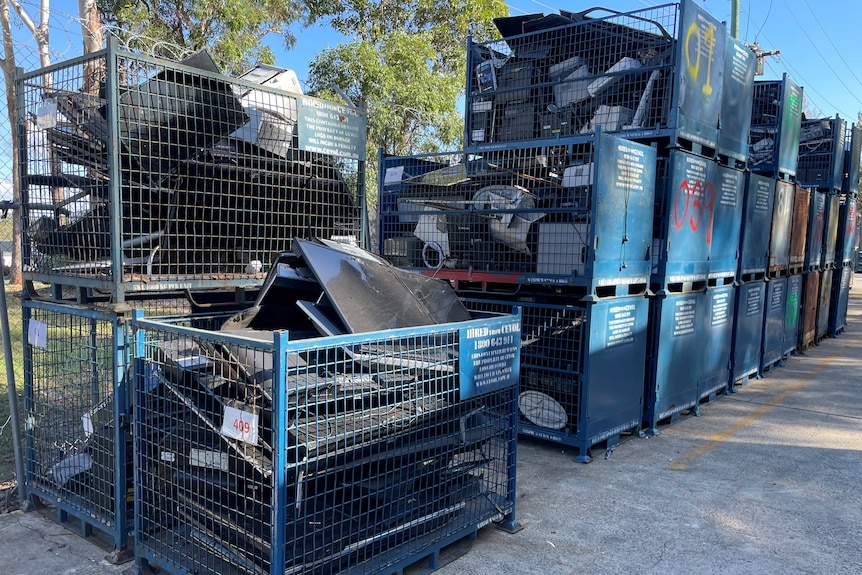 An estimated $65 billion worth of precious metals and other components in electronic goods are already going to waste globally each year.
Endeavour sells the sorted parts to recycling processors like Brett Campbell.
His company, Recycling Solutions Australia, cleans, crushes, shreds, and melts down the raw materials, which are repurposed by manufacturers for products like plastic shelving or kids toys.
"A lot of people think 'Does it go back into what it was?' In some scenarios it has to go back into something a bit more sustainable and that's where we find those happy homes for it," Mr Campbell said.
"We are a consumer world unfortunately and that's just the mentality — fast production, cheap production. Things probably don't have longevity like they used to.
"You may only get $20 [per device] in the actual commodities once it's fully source separated, but it's not about that for these guys.
"The cost of landfill is $120–200 per tonne. What's the use in putting it in dirt?"
Between its facilities on the Gold Coast, Townsville and Redcliffe in Brisbane's bayside, the foundation recycles 1,300 tonnes of e-waste annually.
Shaun Nortje manages the charity's Gold Coast site, which employs 73 people with disability.
He believes if people could see the scale of his operation they would think differently about how they consume, and dispose of, technology.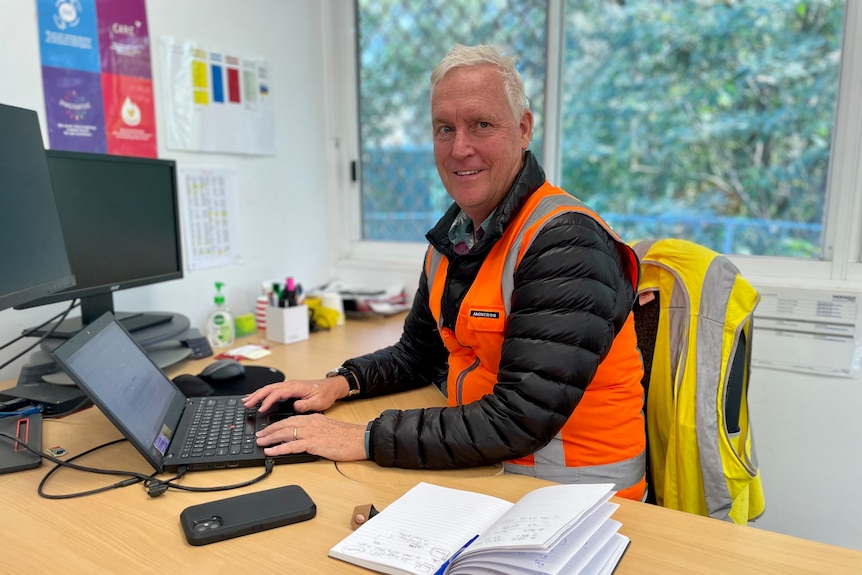 Mr Nortje is very impressed with the work his team does and feels honoured to be working with them.
"One; for providing the opportunity, but, secondly; [for] providing meaningful work for them to help them achieve their goals and be part of a community and contributes to society in terms of saving all that landfill each year," he said.
"What I would ask the public to do is think twice before you consume."