Kylie Forth lost her eyesight and right leg as a child, but that did not stop her from climbing the giant 'Gloucester Tree' in the South West of WA earlier this year.
Key points:
The Gloucester Tree was used as a fire lookout in the past
Kylie Forth recently climbed more than 50 metres to the viewing platform of the tree 
Kylie says she felt her way to the top, without shoes on
Kylie was just three years old when she lost her eyesight to a rare form of cancer called retinoblastoma.
Then at nine years old, a bone cancer called osteogenic sarcoma robbed her of her right leg.
Now Kylie is a world champion sailor. In fact, the former Kununoppin local has always loved the thrill of a new challenge.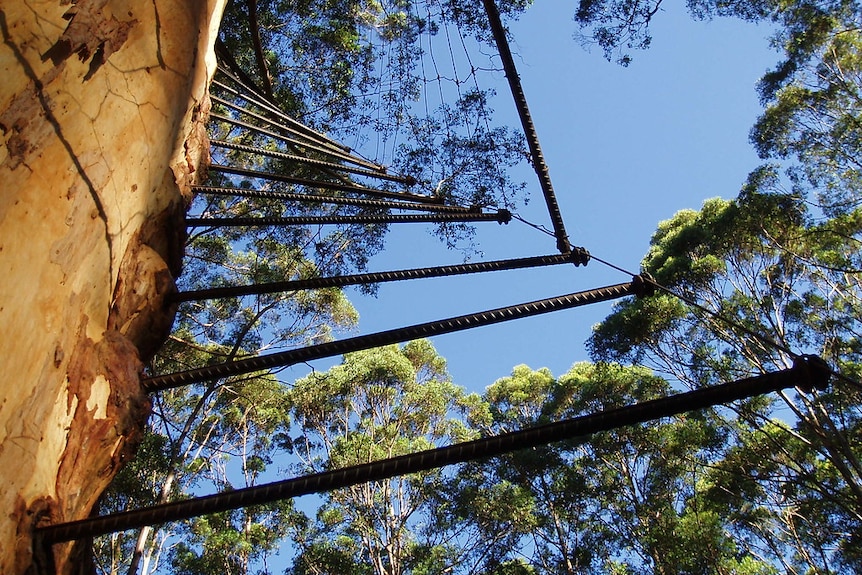 So, when the opportunity arose to climb one of WA's biggest trees, she didn't hesitate in finding her way to the top.
Kylie was holidaying in the South West town of Pemberton when she heard about the Gloucester Tree, a giant karri tree that reaches more than 50 metres in height, with pegs all the way to the top for visitors to climb.
"I didn't even know it existed, and then I found out about this tree you could climb, and I'm like, oh my gosh, I need to climb that tree," she said.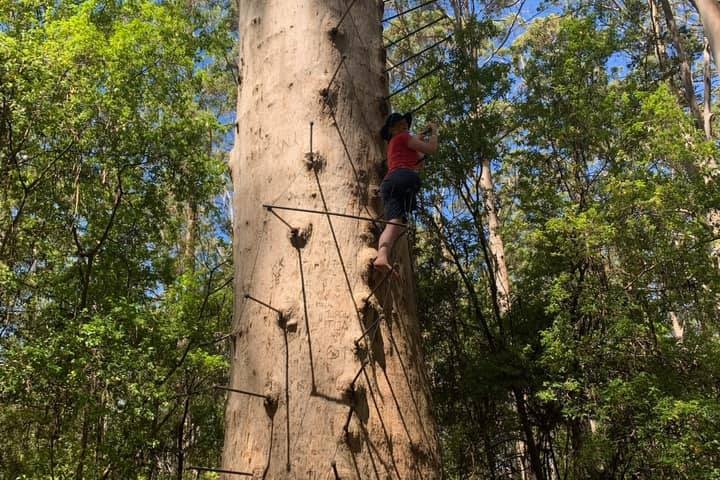 A long way to the top
The self-confessed adrenaline junkie took on the climb by herself, feeling her way to the top.
"I was going around and around. I just kept doing that until I got to the very top and thought this must be the top because there's nowhere else to go," she said.
"You suddenly realise you can't hear anything from below anymore, and it's just you."
As the skipper for the Australian blind racing team, Kylie said it was not her first time climbing to great heights.
"I've climbed a few tall ship masts as well, which were actually not as hard as climbing the Gloucester Tree," she said.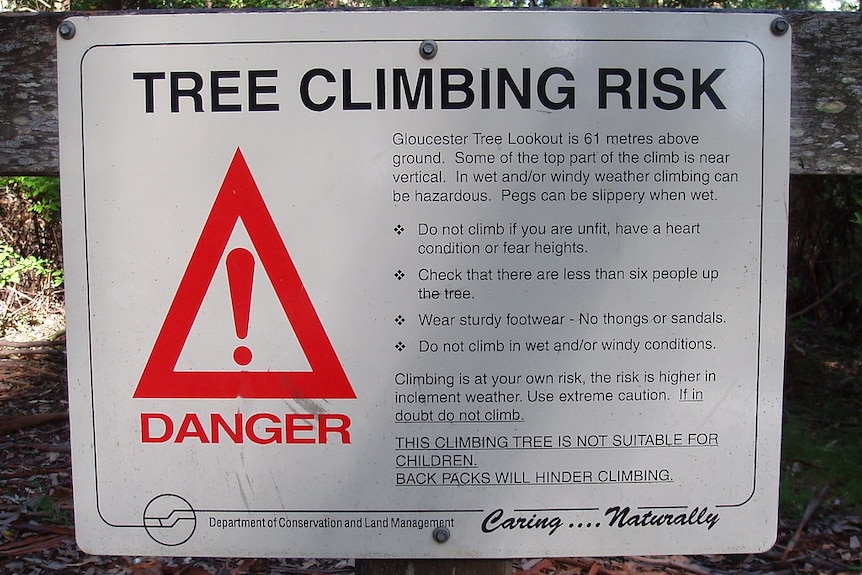 And as for her next challenge? Kylie is happy to take suggestions.
"Someone will suggest something, or I'll think of something, and I'm like, 'I wonder if I can do that?'" she said.
"I like the challenge, I like the achievement … and I love being way, way up there by myself."
Source: ABC