It's been described as the toughest sport you've never heard of.
Goalball is one of the only team sports specifically designed for the blind and vision-impaired.
It was created in 1946 to engage blind veterans from World War II in sport and is surging in popularity.
Competitors from all over the country have flocked to Perth this week to compete in the Australian Goalball Championships.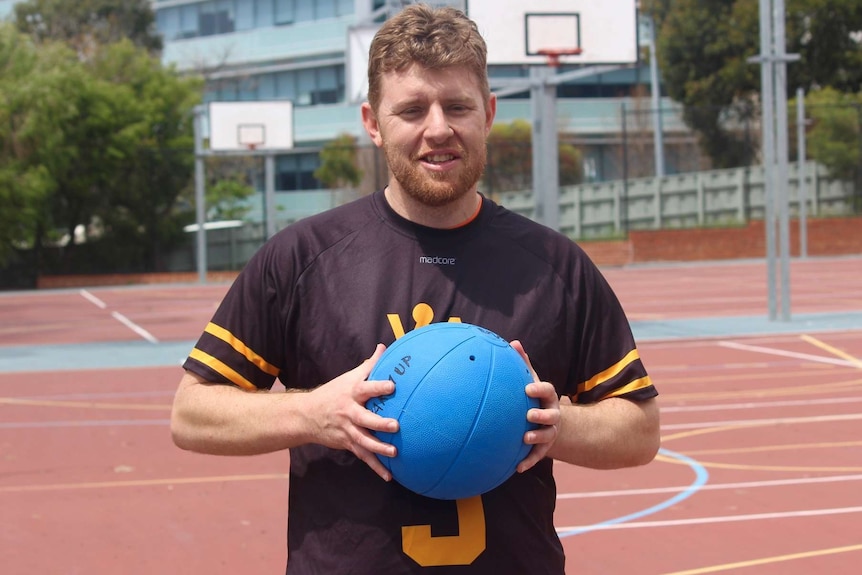 Goalball WA president Ben Rowe said the game was a beacon of light for many blind people who loved sport.
"There's not a lot of team sports for people who are blind or vision impaired, but goalball is one of those exceptions," he said.
"A lot of sports are individually based, but there's been a real surge over the past few years of team sports and goalball is one of those hard and fast games."
Mr Rowe said goalball was enjoyed by people of all ages.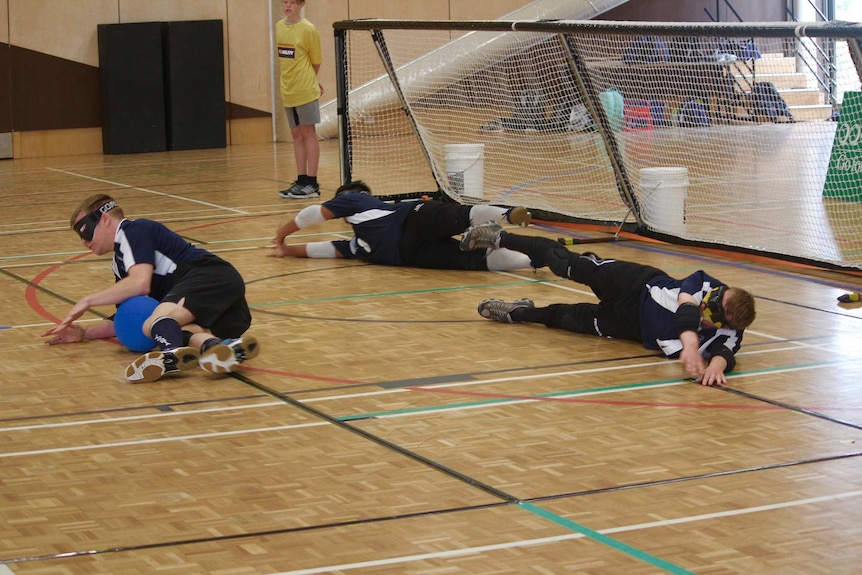 "It brings all the community together, it brings families together, and we see our youth, disability aside, be able to participate and have a real crack and win and show people what they can do even though they can't see."
He said the next challenge was to form a WA women's team.
"At the moment we only have one female player, and she rocks it with the men so she's pretty tough, but we'd love to get some more women into the sport."
How is it played?
Three blindfolded players base themselves on each side of a volleyball court-sized playing area and must bounce the ball into the opposition's goals to score.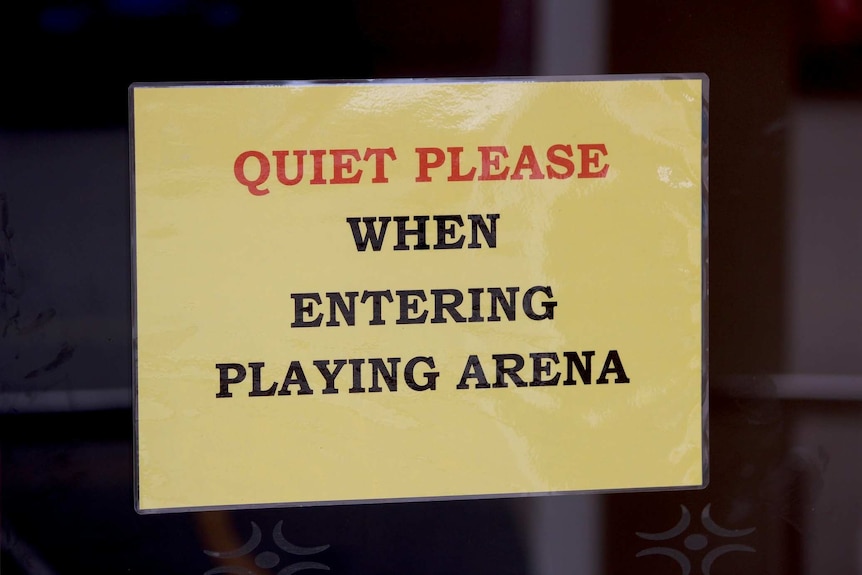 Players can locate the ball's position by listening carefully to the ringing sound of bells packed inside it.
It means the crowd must remain silent during game play.
"You just want to cheer and egg them on but it disrupts the game," Mr Rowe said.
"It's a bit hard at first; when a goal goes in you need to wait for a whistle from the referee before you can cheer."
Goalball made its Paralympic debut in 1976; Lithuania claimed gold at the 2016 Rio Paralympic Games.
"The fast throwers can throw 60 to 70 kilometres per hour," Mr Rowe said.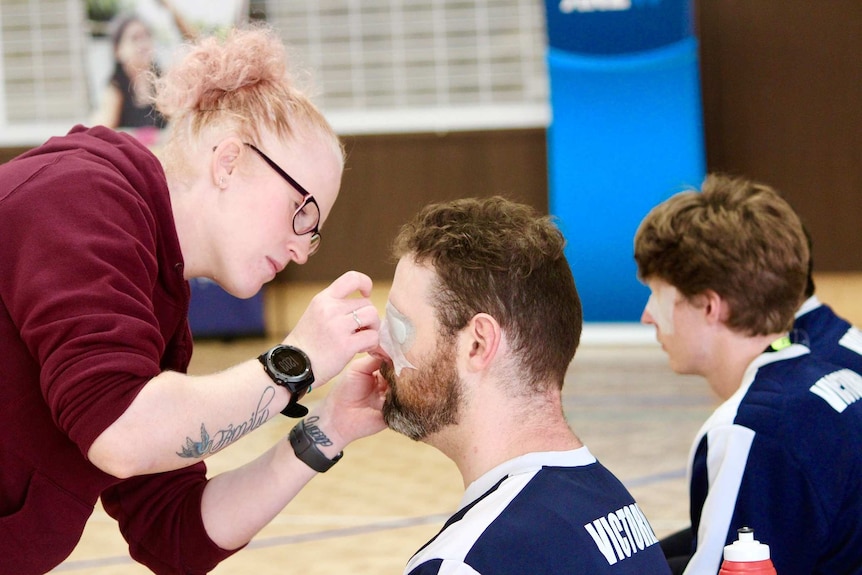 Hearing the ball takes concentration
National youth boys squad coach Ryan Honschooten said communication was the key to winning.
"The games can get so intense, especially if the score is close and it's coming into the closing minutes," he said.
"You've got to have a good team that can talk well and listen well, as well as read each other's movements or hear what the other person is doing.
"But of course you don't want to make too much noise because the opposition team will be listening out for that and listening to you moving or rearranging your players' positions."
Salih Oztas, 25, has been playing for years and encouraged blind or vision-impaired people to have a go.
He said he'd love to play at an elite level.
"You've got to have a lot of concentration, you've got to listen to the ball," he said.
The grand final will be played at Perth Modern School on Sunday October 7.