Shopping for groceries, cooking one's own meal or moving out of home can be ordinary independence milestones for an average person, but for many people with disabilities these represent enormous challenges.
Key points:
Luke Fry helped children with special needs with his own mother during childhood
He took his partner's son with severe disabilities as his own and helped him overcome challenges
Luke and Jess Fry now run a respite centre helping 85 people with disabilities on the Mid North Coast
Helping people with special needs gain control of their own lives is where Luke Fry's passion lies.
Mr Fry runs a disability respite centre on the Mid North Coast, supporting 85 clients from regions spanning from Scotts Head to Corindi.
"If I am honest I have always shown empathy towards people with disabilities, but I never thought I would do it as a career till I met Jess and Christian," he said.
Mr Fry met wife Jessica five years ago and asked to become father to her son Christian before the couple decided to marry this year.
"When I started living with Jess I was learning to be the best dad I could be for Christian," Mr Fry said.
"He [Christian] has cerebral palsy, sleep apnea, profound deafness, vision impairment, global developmental delay, and general genetic epilepsy. So a mouthful."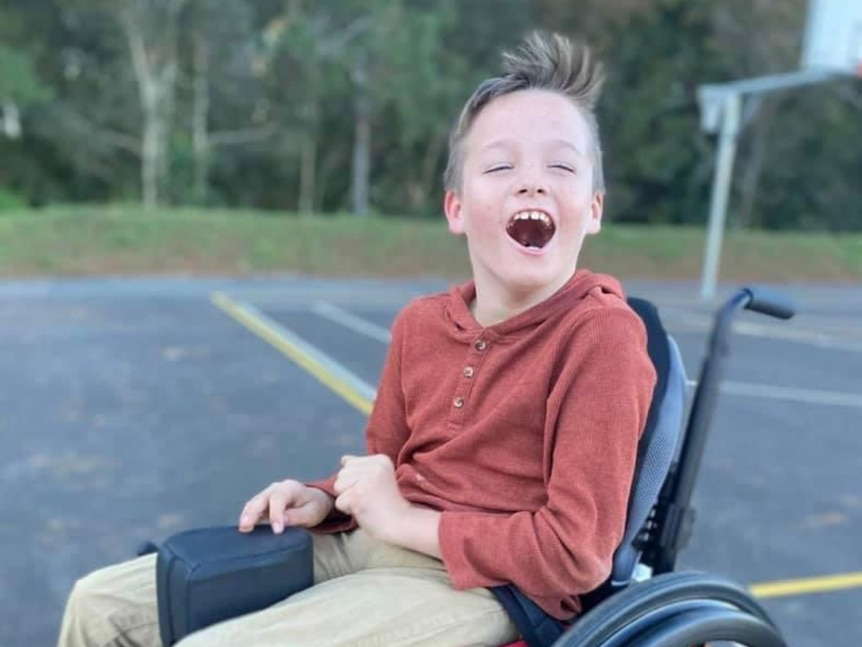 Having helped his mother at a school for children with special needs in the United Kingdom and growing up around cousins with disabilities, Mr Fry knew there was a way he could help.
"I personally had experience with children with disability and knew that I could change this young boy's life for the better," he said.
One thing led to another
Using the knowledge and experience the Frys had gained from looking after Christian, the couple created the Valla Beach Respite Centre in 2017 to help others in need.
The Frys said they were in the business of "improving human beings' quality of life".
"A client recently passed away and his mother reached out to us and said how thankful she was that we actually ticked off a few things on his bucket list and made his life better," Mr Fry said.
The centre covers three areas of disability — physical, intellectual, and mental health.
"Autism is so hard to explain because it is one of the biggest spectrums on the planet."
Ben Thorn, 21, suffers from autism and has been going to the centre for three months.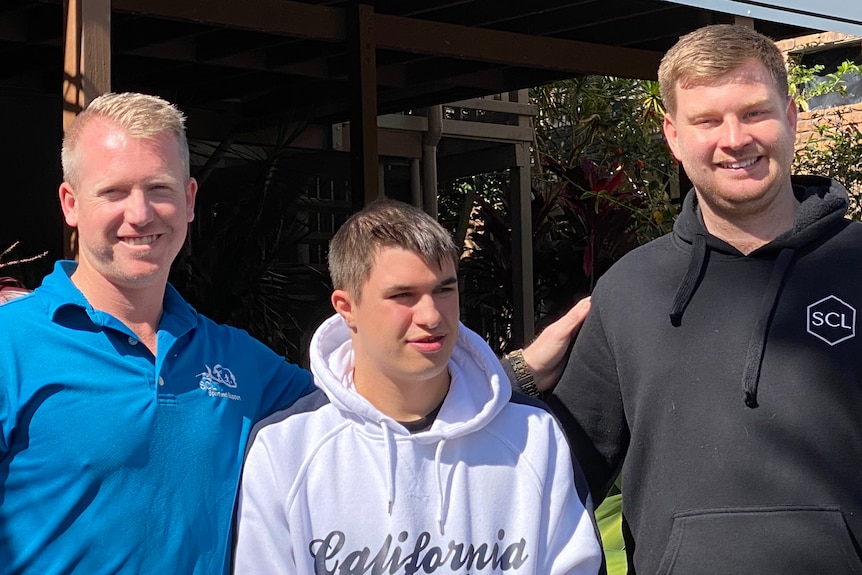 At the centre he learns to follow a checklist of daily activities which he previously was not able to perform on his own.
"I can now make my bed, medication, breakfast, tidy, wipe up and dry up, brush teeth, cooking, all on my own," Mr Thorn said.
"I like coming here for some reason."
Mr Fry said it was rewarding to see Ben's progress.
"It was really nice to see and gave us motivation to do what we do better," Mr Fry said.
A proud mother
Mr Fry said his mother was a mentor for him on his road to disability support.
He said he was glad to follow in his her footsteps.
"Mum said she is proud of me and the path that has led me here," Mr Fry said.
"This is my dream job"