When Isaac Lappin's son was 18 months old, he wasn't sure he'd ever be able to speak.
"I noticed the first change was within that first 18 months, which is a big turnaround with a lot of autistic kids," Isaac says.
"With that 18 months, the visual signs were like most [autistic] kids — like lining up toys, cups had to be the same, and just little things like that we really noticed.
"Then being non-verbal … back then, there wasn't much help."
Isaac's son was diagnosed with autism, and it hit home for Isaac, who is autistic himself.
He wanted to try and eliminate the obstacles that he had growing up. 
"I got bullied a lot because no one really understood me, they thought I was arrogant or rude and I was really bad at saying goodbyes and making eye contact," he says.
"So I try and teach that too, just a little guidance."
And so he did it the best way he knew how, through fitness.
"So personally, I did a lot of research, America is so much more in front of us," Isaac says. 
Studies have shown there are benefits of movement and early therapy for kids with Autism Spectrum Disorders (ASD), particularly the Early Start Denver model. 
Through play and joint activities, the child is encouraged to boost language, social and cognitive skills.
"We did little bushwalks when he was three, and then exercises like rowing when he was five," Isaac says.
"That was the biggest thing … to really hone in and develop his motor skills."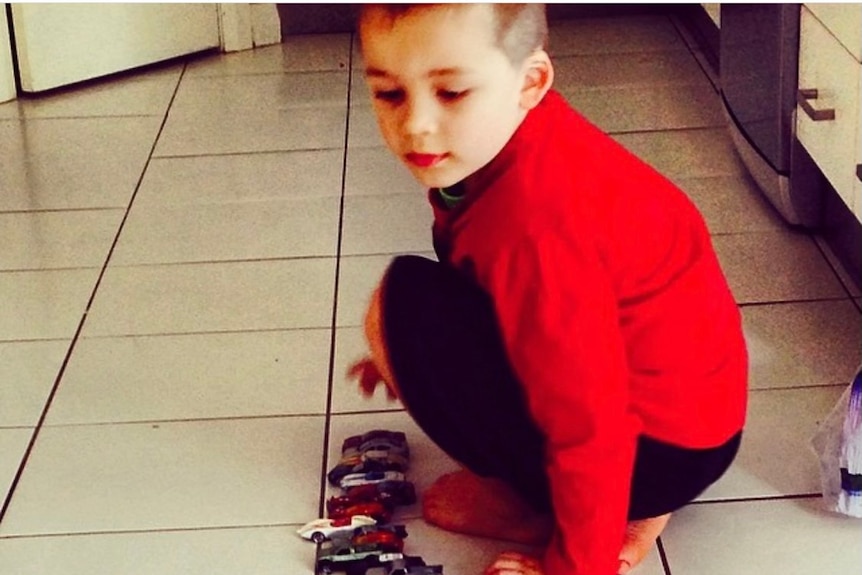 By helping him hone his motor skills through exercise, Isaac says his son's language skills grew too with the help of speech therapy and hard work by both of his parents.
"And that all linked up with the language development, which was the big one," Isaac says.
"It's helped so much, he's a new boy.
"He's rock climbing now and talking to people, looking them in the eye."
Now 11, son and father still get to work when they're together.
And the confident and active pre-teen is getting ready to start high school in Toowoomba, Queensland next year.
Building motor skills
The change in his son got Isaac thinking about how he could help children with autism, and others with disabilities.
He started his own mobile specialist personal training business that visits homes and schools to guide children in fitness and increase motor skills.
"It's an NDIS provider all about encouraging movement for independence," Isaac says
He's now helping clients like Rosie Scarlett, who has Down Syndrome.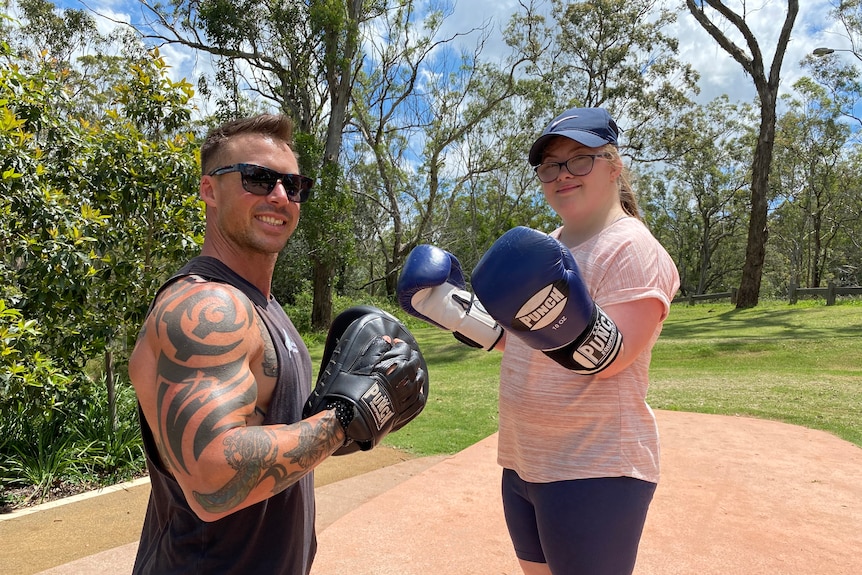 "I do touch football and modified rugby and dancing … and that's definitely increasing my fitness for those sports," Rosie says. 
"I'm learning to be more independent with my workout and so I can do it myself at home. I'm really comfortable [with Isaac] and he's taught me everything. I just love it so much."
Fitness is vital
John Cairney is the head of the School of Human Movement and Nutrition Sciences at the University of Queensland.
He says physical activity is vital but often neglected for children with disabilities.
"We know children with special needs, or children who have, let's say, a disability or children who have a neurodevelopmental condition like autism, or children with intellectual disabilities, are often less physically active than typically developing children," he says.
"So it's really a priority, and certainly has been a major focus of my research to try to come up with programs and ways to get kids with a range of abilities and needs more active."
Professor Cairney believes there is room for more NDIS providers like Isaac who can cater to unique movement needs.  
"The ultimate goal for these programs obviously should be that the child ends up enjoying and wanting to participate, and then more opportunities open up, including some of those social opportunities," he says.
For Isaac, running fitness training would not have been possible without his unique understanding of what life is like on the spectrum, and the barriers that come with it.
"It's about earning their respect and earning their trust and by the third or fourth training session we're great friends.
"It's not a disability — it's a different ability."
"It's possible with guidance, I have done it myself and I know they are capable of so much more."
Source: ABC