This time two years ago, Huddy Glubb's family did not know if he would ever be able to play sports. 
But now the 10-year-old has qualified for the World Dwarf Games in Germany, representing Australia.
"It's like the Olympics but for achondroplasia people," Huddy said.
The Ormeau community on the northern Gold Coast has rallied around Huddy over the past month, fundraising needed to help get his team to Germany.
But the experience is about much more than sport.
'You are competing against yourself'
Achondroplasia is a genetic condition which impacts bone growth.
Huddy's mother, Kerry Glubb, said the condition meant he had "a rough start at life".
"When he was born we were told that he probably wouldn't be able to participate in sport," she said.
"He always wanted to participate in sport from a really young age but couldn't, so we made it our goal for him."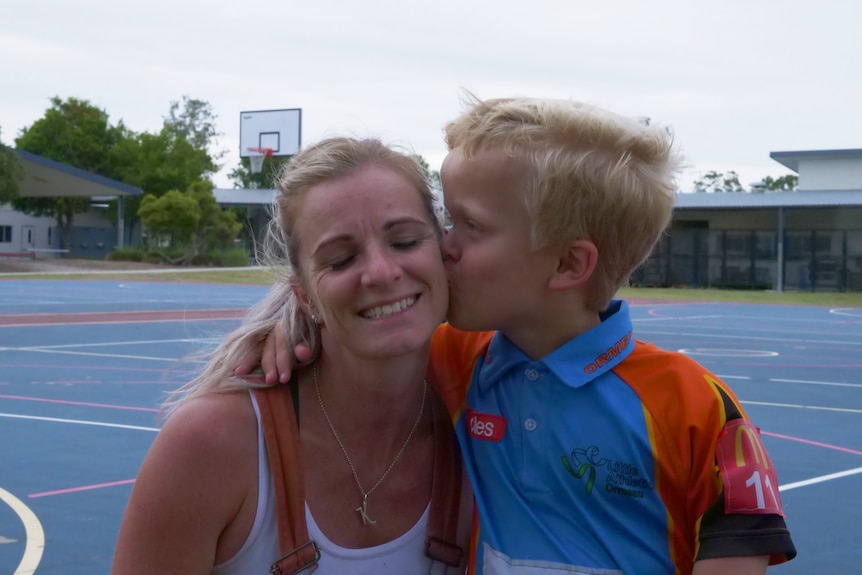 After "a lot medical complications, numerous surgeries", Ms Glubb said Huddy got the medical all-clear to try sports about two years ago.
She said athletics seemed like a good opportunity.
"Athletics in particular is a really good sport because you are competing against yourself — it's like an individual sport," Ms Glubb said.
"He's really good at it."
Huddy's coach Neil Sperling said he gives the sport "one thousand per cent".
"He does everything that the abled-bodied kids do, so 70 metres, 100, 200, 400, shot put, long jump, discus, and javelin," he said.
"He's just come leaps and bounds.
"[Athletics] is a big outlet for shy kids. It can be quite daunting."
Gold medals and new friends
After going to regionals and representing Queensland at the national school athletics competition, Ms Glubb said Huddy's confidence has grown and he is "believing in himself" more and more.
"The day that he got his first gold medal, that was just — there were so many tears — it was such a special moment," she said.
"He walks into a room and he lights up the room. There's nothing he won't do, nothing he won't have a go at."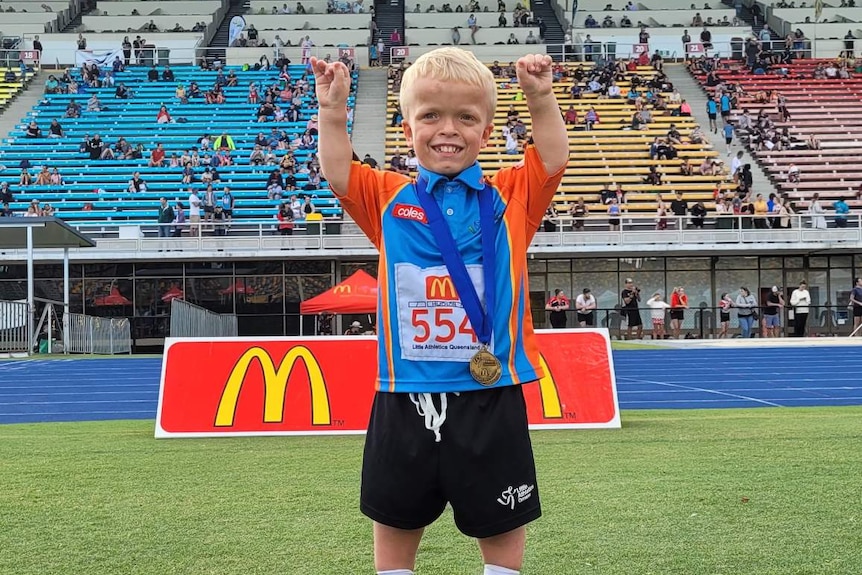 Huddy said after meeting new friends at competitions it was suggested he try out for the World Dwarf Games.
Huddy will compete in track and field, along with basketball, soccer and boccia when the games are held in Cologne this July.
But it's an expensive trip, so Huddy's family started a fundraising drive including raffles, fitness challenges, and online crowdfunding.
"It's a pretty big deal, he's pretty excited," she said.
"For him to see other people of short stature do all sorts of sport that he sees on TV all the time he says 'I wish I could do that'. Well, he can."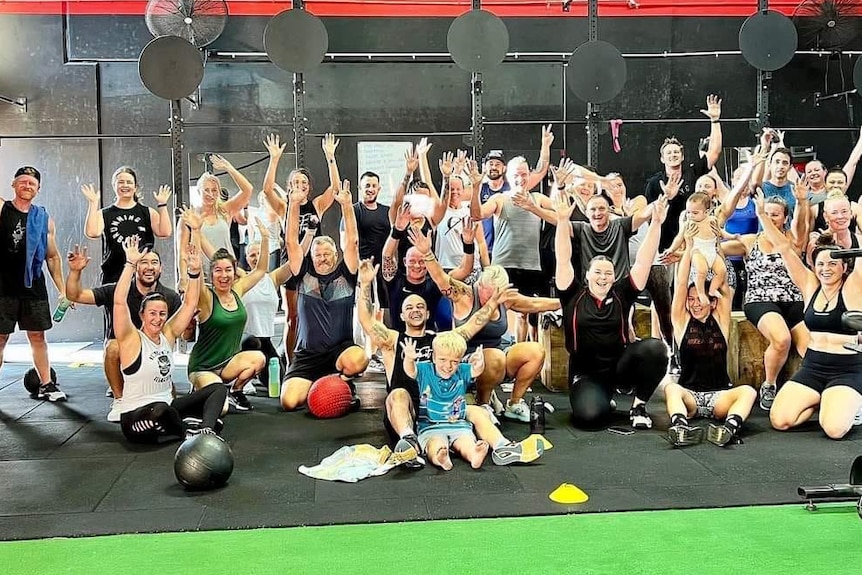 Big support from locals
The family still has plans for more fundraising efforts.
"My friends are going to donate to him when they earn some pocket money," Huddy's sister Michaela said.
Ruby McBride, Huddy's friend, said there was big support from locals.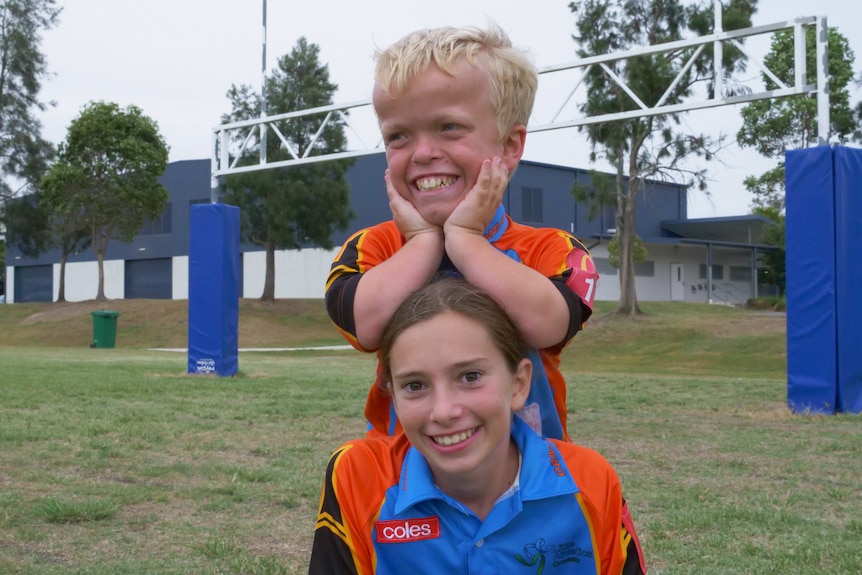 "He always is able to put a smile on everyone's face," she said.
"Everyone knows him around here."
But another of Huddy's friends, Chase Chisholm, said he was looking to other goals.
"I reckon he'll probably go to the Olympics in 2032 and he'll be representing Australia" Chase said.